White House Spending Millions To Protect Confederate Cemeteries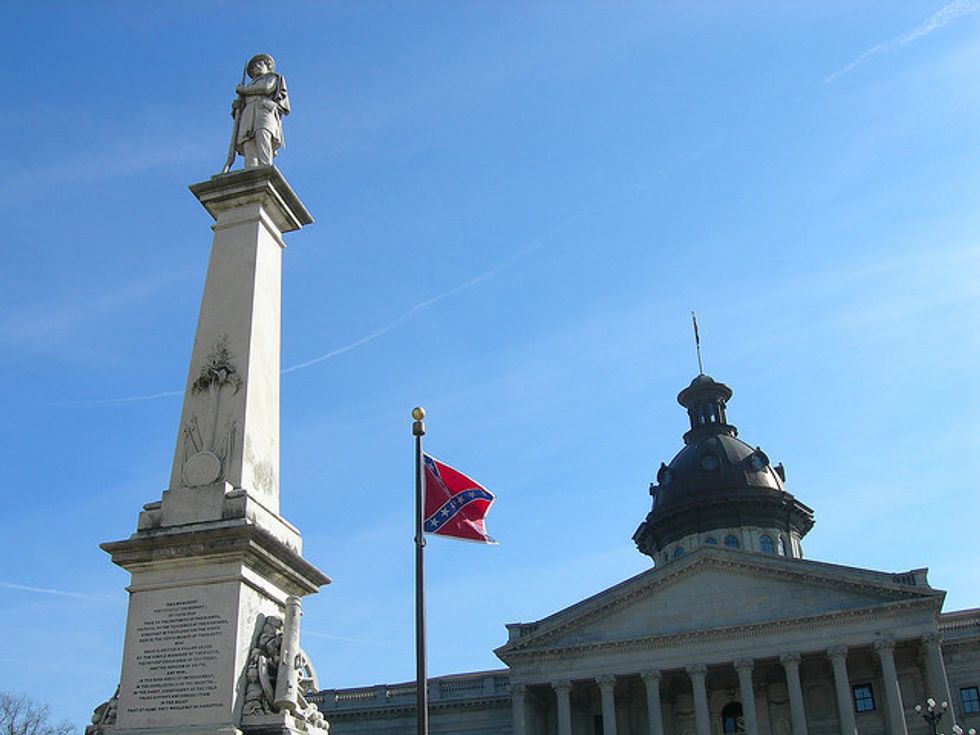 Reprinted with permission from Shareblue.
The Trump administration is quietly spending millions of taxpayer dollars on private security to protect at least eight Confederate cemeteries, according to a report published Monday by The Associated Press.
Records obtained by the AP show that the government began spending money to guard the sites in the aftermath of last year's deadly white supremacist riot in Charlottesville, Virginia, where city officials had announced plans to remove a Confederate monument.
Since then, the Trump administration has spent an estimated $3 million on security at Confederate cemeteries, mostly in northern states. Another $1.6 million is allotted for fiscal year 2019 to pay for security at Confederate monuments.
The funding for the security goes through the Department of Veterans Affairs (VA), which defended the expenditures in a statement to the AP, saying the agency "has a responsibility to protect the federal property it administers and will continue to monitor and assess the need for enhanced security going forward."
According to the AP, the administration has not yet determined when it will cease funding for the extra security, which is paying for round-the-clock protection at seven cemeteries and daytime security at the eighth.
The Trump administration's decision to pour money into defending Confederate memorials in the aftermath of Charlottesville stands in stark contrast to the actions taken by many local governments to remove statues celebrating the Confederacy's legacy of slavery.
In the year since the deadly riot on Aug. 12, 2017, at least 75 Confederate memorials across the country have been renamed or removed from public places, according to a study by the Southern Poverty Law Center.
Trump, however, has made it clear that he stands with those fighting to preserve the legacy of slavery. In the immediate aftermath of Charlottesville, Trump defended the white supremacists who rioted in opposition of the removal of the city's Robert E. Lee memorial, calling them "very fine people" and assigning moral equivalency to violent white supremacists and peaceful anti-racist protesters.
Since then, Trump has repeatedly defended the pro-slavery Confederacy while accusing those advocating for the removal of Confederate statues of "trying to take away our history and our heritage."
As recently as last week, Trump praised Robert E. Lee, the leader of the Confederate Army, as a "great general."
In isolation, the Trump administration's use of taxpayer dollars to protect Confederate cemeteries and memorials may not take on such significant meaning.
However, in the context of Trump's pattern of pro-Confederacy advocacy, combined with his frequent use of white supremacist dog whistles, his embrace of white supremacist policies, and his notable lack of support for initiatives aimed at combating white supremacist extremism, the latest revelation is yet another reminder of where the Trump administration's priorities lie.
And once again, those priorities can be found firmly planted on the wrong side of history.
Published with permission of The American Independent.