White Nationalists Praise Tucker Carlson For Mainstreaming Their Ideology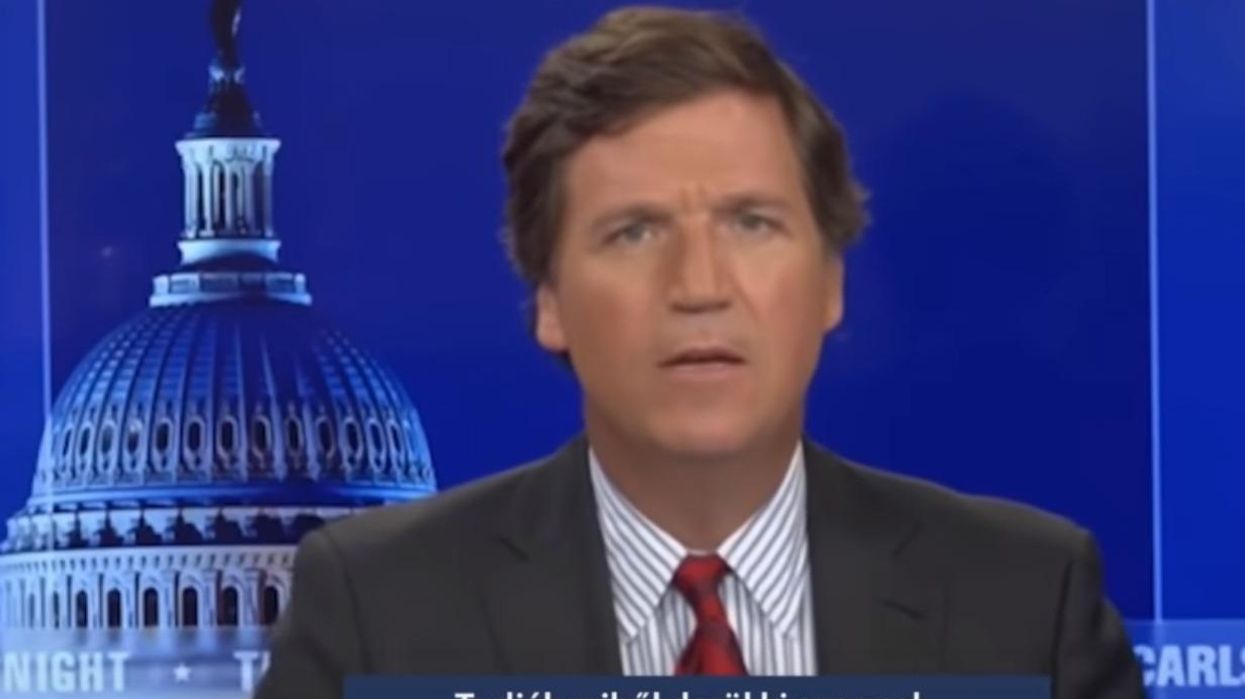 Youtube Screenshot
Fox News host Tucker Carlson is drawing praise from white nationalist outlets for mainstreaming their "great replacement" conspiracy theory after a white supremacist allegedly killed 10 people in Buffalo, New York, in a massacre apparently inspired by it. The Fox star has drawn compliments from the notorious former Ku Klux Klan leader David Duke and been toasted by racist outlets like VDare and American Renaissance for bringing their message to his millions of viewers.

Carlson emerged over the last several years as the nation's most prominent champion of the white supremacist "great replacement" conspiracy theory, which posits that a sinister elite cabal (often led by Jews) is trying to destroy the white race by using immigration policy to replace white Americans with nonwhite migrants. The Fox host kept the conspiracy theory's superstructure intact while sanitizing it for mass consumption by swapping out key terms: Carlson describes "the great replacement" as a plot by President Joe Biden, the Democratic Party, and the Jewish financier George Soros to ensure permanent political dominance and destroy the country by using immigration policy to replace "legacy Americans with more obedient people from far-away countries."
Both iterations are utterly false, with Carlson's based on his typical practice of stripping videos of Democrats from context and lying about what they said. But Carlson's bosses, Rupert and Lachlan Murdoch, have stood by him as his bigoted commentary drew controversy, with Lachlan at one point even claiming that the host had actually "rejected replacement theory" – a lie that Carlson correctly took as a green light to continue.
White nationalists, who praised Carlson's show almost since its launch in 2016 and described him as "literally our greatest ally," have lauded Carlson's repackaging of replacement theory. They point out that the Fox host is bringing their precepts to a huge national audience, and indeed, several of Carlson's colleagues and many Republican politicians have followed his lead, integrating the white supremacist conspiracy theory into right-wing dogma.
Carlson's role promoting the "great replacement" theory drew new attention following the Buffalo mass shooting, but he and his employer remain undeterred. Carlson and his colleagues lashed out at the network's critics, while his allies tried to draw distinctions between the purportedly non-racist version of great replacement theory he uses and its white supremacist source material.
Carlson, his supporters, and the Murdochs may play dumb about what the host is doing when he invokes "the great replacement." But white nationalists understand that he is injecting their ideas into the heart of the Republican Party by airing their talking points in a more palatable, less explicitly racist form for a mass audience.
Reprinted with permission from Media Matters.