Who Does Trump Burn On Twitter? Almost Everyone (Except Putin)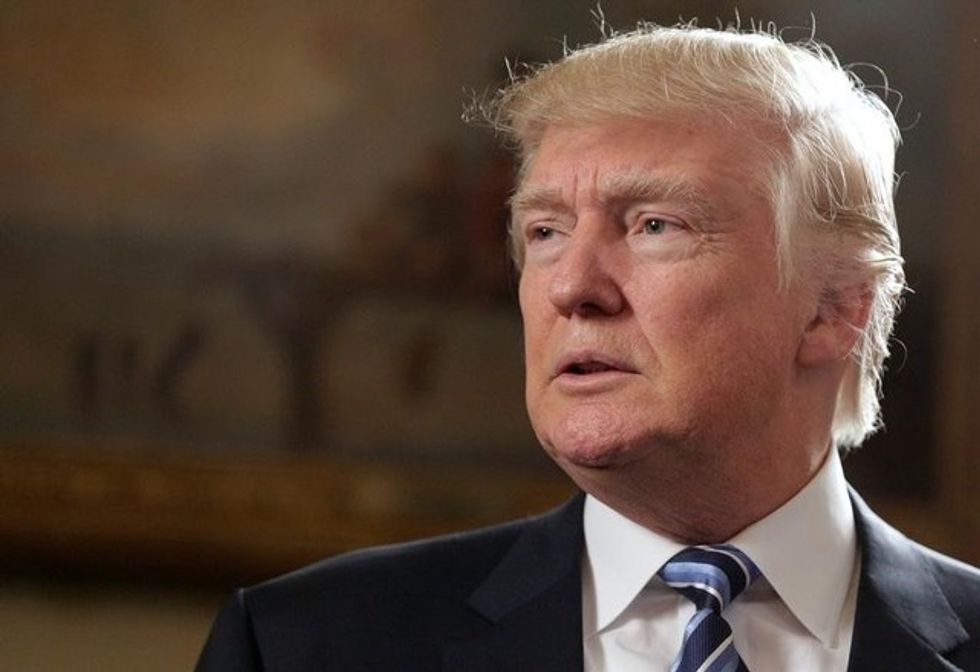 Reprinted with permission from Shareblue.
Since moving into the Oval Office, Trump has used his Twitter account to attack Americans like John McCain and Dianne Feinstein way more often than his pal Vladimir Putin.
According to a comprehensive analysis by the New York Times, Trump has attacked the FBI 24 times as often as Putin, and his own Department of Justice 8 times as often.
The Times catalogued 547 people, places, or things Trump has insulted on Twitter since he first announced his campaign for president.
But among Trump's wide-ranging name-calling and petty insults, Russia's dictator was on the receiving end only one single, solitary time: On April 8, 2018, Trump attacked Putin for backing Syrian dictator Bashir Assad.
By comparison, Trump has insulted Canadian Prime Minister Justin Trudeau five times, the European Union seven times, NATO five times, and London Mayor Sadiq Khan twice.
Trump's unwillingness to say anything negative about Putin, who directed Russia to help Trump in the 2016 election, is noteworthy. Trump's campaign is under investigation for illegally coordinating with Russia, and Trump himself is under additional scrutiny for trying to obstruct that investigation.
The investigation, led by special counsel Robert Mueller, has already led to dozens of indictments and several convictions or guilty pleas, including Trump's former campaign chair Paul Manafort, deputy campaign chair Rick Gates, and longtime personal attorney Michael Cohen.
As he is apt to do when women express their wishes, Trump has completely ignored his wife's lackluster efforts to #BeBest on social media, unleashing a regular flood of scorn and animosity.
Trump attacked McCain seven times, Feinstein three times, former Director of National Intelligence James Clapper give times, and former CIA Director John Brennan seven times.
Of course, Trump berates all three federal branches of the American government more than often that he criticizes Putin, managing to attack the 9th Circuit Court of Appeals three times and James Robart, a U.S. district judge in Washington, eight times.
Trump also attacks American states and territories, most notably when they are already suffering.
Even as California families struggle with wildfires that killed dozens with hundreds still missing, Trump attacked the state's forest management efforts three times.
After Puerto Rico was devastated by hurricanes, Trump attacked Puerto Ricans twice in addition to singling out San Juan Mayor Carmen Yulin Cruz for multiple insults.
Trump's Twitter attacks aren't limited to politics. He spent more time mocking the 2017 Emmy Awards ratings (two tweets) than saying anything critical about Putin. And he insulted "Saturday Night Live" four times.
He leveled the same amount of anger at the bullpen of the Los Angeles Dodgers baseball team (one tweet) as he has at Putin.
On at least one occasion, Trump used Twitter to both cast aspersions on a political opponent and simultaneously try to help his pal Putin.
Leading up to the midterms, Trump twice insulted California Democrat Harley Rouda.
In the end, Rouda won his election, defeating a close ally of both Trump and Putin: Congressman Dana Rohrabacher.
Published with permission of The American Independent.