Why Booming Economy Won't Save GOP In Midterms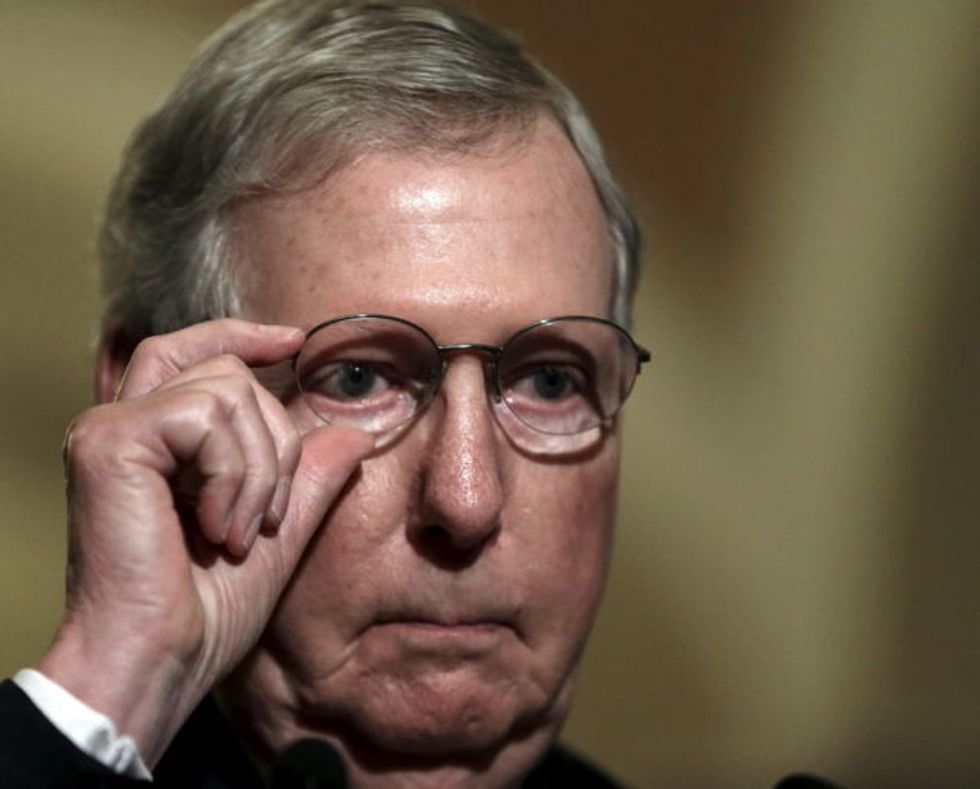 Reprinted with permission from Creators.
The stock market has just hit a new historic high. Median household income in the U.S. is higher than ever. Fewer laid-off Americans are today forced to file for unemployment benefits than at anytime since 1968, when the U.S. civilian labor force of 81 million was one-half of today's 162 million. With the 2018 midterm elections only little more than a month away, this is all good news for Republicans, who control the presidency and both the House and Senate, right?
Not really. The most recent Gallup Poll shows only 38 percent of American voters approve of the job President Donald Trump is doing while 56 percent of voters disapprove. By way of historical comparison, the last time a first-term president faced disapproval numbers almost as bad as Trump's was President Ronald Reagan on the eve of the 1982 midterm elections, when the U.S. unemployment rate had hit 10.8 percent, its highest point since the Great Depression, and the nation's prime interest rate had skyrocketed to 21.5 percent. Reagan, whose job-approval rate was 42 percent, saw his Republican Party lose 26 House seats on Election Day.
Since 1952, history has shown that when a president's job rating is above 50 percent approval, that president's party loses an average of just 14 House seats in the midterm elections. But presidents below 50 percent job approval see their Party lose an average of 39 House seats. Barring divine intervention between now and Nov. 6, Donald Trump's approval number cannot reach above 50 percent.
Midterm elections are inescapably a referendum of voters' judgement on the current president's job performance and the man himself. It is not a comparison to the president's past opponents. Donald Trump, trying to recycle his winning campaign against Hillary Clinton, is on a fool's errand. Clinton, voters know, has not held public office for nearly six years, and she was never president.
So how, in the face of such painfully bad economic news, was Ronald Reagan able to keep GOP House losses down to just 26 seats in 1982 — a number, privately, knowledgeable Republicans today would be relieved to suffer in 2018? Quite simply, American voters liked Ronald Reagan. When asked in the Gipper's first term which of the following statements best described their feelings toward Reagan: a) I like him personally and I mostly approve of his policies; b) I like him personally and I mostly disapprove of his policies; c) I dislike him personally and I mostly approve of his policies; and d) I dislike him personally and mostly approve of his policies. What this found was that 7 out of 10 American voters personally liked Ronald Reagan which provided him in stormy times — such as 1982 — with a reservoir of positive feelings that he could draw upon in stormy times.
When voters this year were asked the nearly identical four-part question about Donald Trump in the Wall Street Journal-NBC News Poll, fewer than 3 out of 10 Americans admitted to personally liking President Donald Trump. Seven out of 10 volunteered that they did not personally like Trump. He has no reserve of good will in the American electorate to fall back upon.
In a year when only 12 percent of voters identify the economy as their most important issue concern, the election of 2018 is a lot more about President Trump — the man and the leader — and that is bad news for nervous Republicans.
To find out more about Mark Shields and read his past columns, visit the Creators Syndicate webpage at www.creators.com.