Why The DNC Is Divided Over Smartphone Voting In Alaska Primary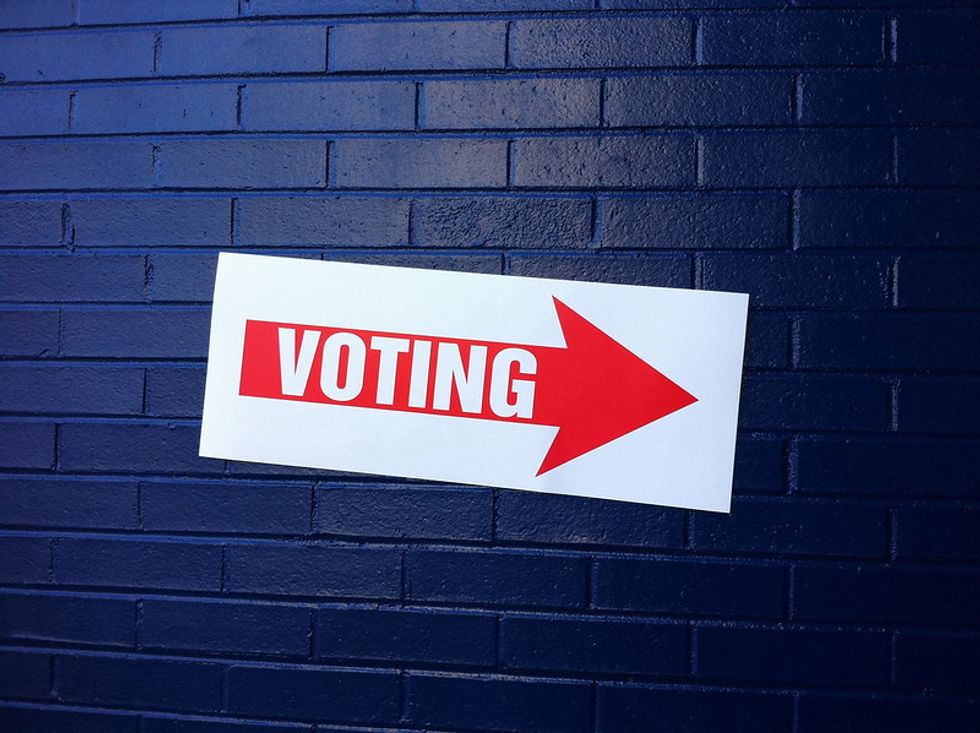 This article was produced by Voting Booth, a project of the Independent Media Institute.
Competing concerns about cybersecurity and helping rural Alaskans to vote in 2020's Democratic Party presidential primary led a top DNC committee to postpone approving the nation's most advanced smartphone mobile voting system for use in the party-run contest next April.
The decision by the DNC's Rules and Bylaws Committee (RBC) came after an unusually fractious meeting on Friday, where proponents and opponents of using the smartphone voting system from Voatz, a private company, made strong cases for their competing views. The RBC usually reaches consensus decisions, but was divided over the risks and benefits of debuting the smartphone system, even after DNC technology staff recommended not using it.
Earlier this summer, the RBC rejected plans by state Democratic parties in Iowa and Nevada, which will hold 2020's first and third presidential nominating contests, to offer a remote voting option, citing security and reliability concerns. Unlike those two states, which were creating entirely new systems, Voatz has been used in recent government-run elections in West Virginia, Denver and Utah for overseas civilians and military voters.
"Mobile voting is essential to our state. It helps us do what we need to do," said Casey Steinau, Alaska Democratic Party chair. She said that only 10 percent of the state is served by roads, that postal service is unpredictable and that many Native Americans live in rural areas far away from the party's 40 planned voting sites. "The motivation to do that, as well as the ranked-choice element [where voters list their presidential preferences] comes from within our state — not external forces. This makes lots and lots of sense to the people who live in Alaska. We get it."
Steinau applauded the DNC tech team for assessing online voting, but said that the benefits of using Voatz outweighed the risks. Of an estimated 30,000 Democrats that her state party hopes will vote next April, she said about 12,200 live in Alaska's remote areas.
"The perceived risk is worth it to ensure that our brothers and sisters across the state have the ability to make an actual ballot cast for our nomination," Steinau said. "Let's not let perfection be the enemy of good."The ensuing discussion was punctuated by poignant concerns on both sides. The Alaska review came after the RBC approved plans by Hawaii and Kansas to use ranked-choice voting in their party-run primaries. That decision led some RBC members to say that smartphone voting should also be tried in Alaska in 2020 as a way to evaluate another option to increase voter participation.

Supporters also said the DNC tech staff did not fairly evaluate the Voatz system, but basically reached a foregone conclusion about all forms of internet voting after rejecting Iowa's and Nevada's plans.

"I certainly understand the concerns of the DNC technical staff," said Chris Lu, an RBC member from Virginia. "My understanding, at least from the Alaska side, was there wasn't the level of engagement that they would have liked, certainly, with the vendor and the technical experts that Alaska would have put forward, in conjunction with the election officials in other jurisdictions that have used this.

"We are moving down the road, or at least experimenting on ranked-choice voting," he concluded. "I think this would have been an experiment worth undertaking."

Other proponents asked DNC technology staffers if they used any metric to assess threats to the system's reliability and security.

"We don't deal in percentages of threat. We deal in the intelligence that we receive from across the landscape—from the authorities and from the research that we are able to do," said Kat Atwater, a top DNC technology staffer. (This summer, the DNC also created a "red team" of outside experts to evaluate online voting, which concluded that no system was sufficiently secure for 2020.)

"We not only face threats from foreign actors," she continued. "Every single day, we face threats from internal malicious [actors] and pranksters as well, with the technologies that we use with capturing votes. We cannot suggest that technology has reached a place where this [mobile voting] is a possibility at this time."

Several RBC members echoed that conclusion, saying that offering a smartphone voting option was ignoring the growing warnings of experts — including from the Senate Intelligence Committee about the prospects of hacking and/or disinformation in 2020.

"I don't see how we can have turned down Iowa and not apply the same set of rules to Alaska," said Elaine Kamarck, an RBC member from Massachusetts. "We have at stake here the integrity of the entire nomination system. And I do not think that we can ignore that, in this day and age, with all of the controversy, and all of the suspicions going on around Trump. So I would err on the side of caution."

"I respect everything the state parties are doing to expand participation, to include more people, to provide resources to those who might not have access; but the notion that we are going to — at a time when the president of the United States is calling on foreign governments to interfere in our elections — we're going to try something new?" said Donna Brazile, a former DNC chair and RBC member from Washington. "I am all about new… But this is not the time to try to test, even in a small area. It may be small, but it will be large when it comes to our democracy and the outcome of our elections. I would caution us to listen to the technology staff."

But proponents kept returning to the point that the DNC's tech staff and outside experts reached foregone conclusions about Voatz, which undermined their recommendation to reject it.

"I just spoke with someone familiar with the conversations the DNC had with the vendor. And they assured [me] that at no point did the DNC ever receive a demo from this company, which is very highly regarded and respected in this space. And at no point did they really run the vendor through the checks that they need to actually ensure the things that they actually need to," said Ken Martin, a DNC vice-chair and RBC member from Minnesota, where he is the state party chairman.

"While I appreciate that they are overly cautious on this, the minimum requirement, in my opinion, is that they at least would have run this through all of those systems — and it appeared that they didn't," he said.

That sentiment prompted RBC co-chair James Roosevelt Jr. to propose postponing consideration of the mobile voting option until after the panel holds an executive session (this week) where Voatz representatives, Alaska party officials, DNC technology staff and others can demonstrate and discuss the risks and benefits.

That proposal was unanimously adopted, but not before Maryland RBC member Yvette Lewis posed the last questions — asking what would the backup plan be if the smartphone system were hacked.

"How long would it be before you know? And once you do know, what do you have in place to fix it?" she said to Alaska officials. "And you might not know until after you've been hacked. At that point it might be too late, so, what kind of consideration do you have in place for that?"
Steven Rosenfeld is a senior writing fellow and the editor and chief correspondent of Voting Booth, a project of the Independent Media Institute. He is a national political reporter focusing on democracy issues. He has reported for nationwide public radio networks, websites, and newspapers and produced talk radio and music podcasts. He has written five books, including profiles of campaigns, voter suppression, voting rights guides and a WWII survival story currently being made into a film. His latest book is 
Democracy Betrayed: How Superdelegates, Redistricting, Party Insiders, and the Electoral College Rigged the 2016 Election
(Hot Books, March 2018).