Why Is Now A Great Time To Buy An Electric Car?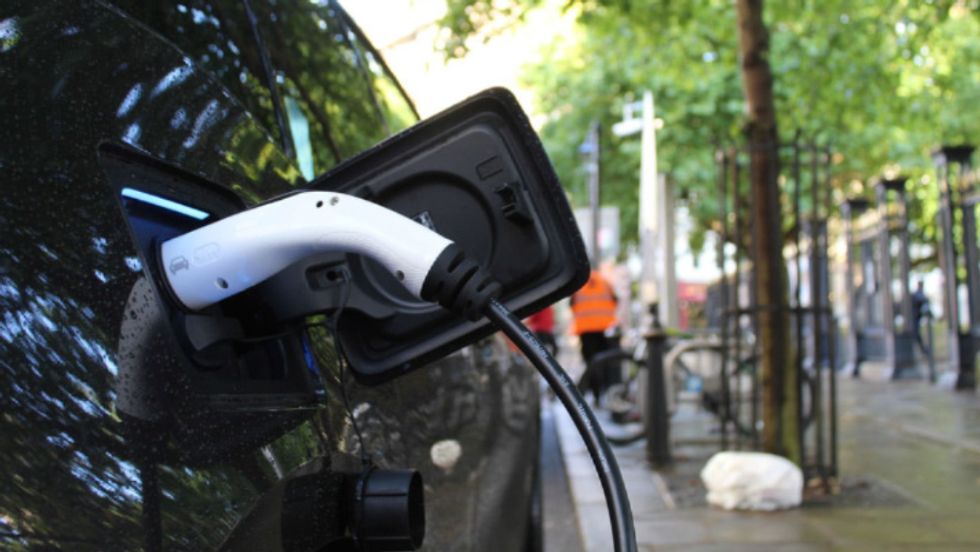 Making decisions about the goods you purchase may not be something you always consciously think about, but they are essential choices that shape the rest of your life. About 68% of poll respondents tend to make these shopping decisions while in the car, but what about purchasing decisions for the car itself? One type of automobile that's been making headlines more and more recently is the electric car. Not only does it boast unique environmental benefits, but its quiet performance and low operating costs make it an attractive choice for many drivers.
In this article, we'll take a look at the basics of how electric vehicles work and why now might be a better time than ever to purchase one.
How Does an Electric Vehicle Work?
Sitting down at the wheel of an electric car for the first time could be a surprising experience because in most ways it feels just like driving an ordinary vehicle. The differences between electric and fuel-driven cars lie mostly beneath the hood.
All vehicles, whether electric or otherwise, are essentially energy conversion devices; they turn potential energy, such as fuel in the tank or power in the battery, into functional, or kinetic, energy. In a conventional car, the energy is stored in chemical form: gasoline. It's released and utilized through a chemical reaction that takes place within the engine, where hydrocarbon molecules burn with oxygen to release heat, which pushes the pistons to turn the wheels.
Electric cars also store energy chemically, but instead of burning potential energy to produce heat and push the pistons, the energy is released electrochemically. In a manner of speaking, electric cars take a more direct route to powering themselves, with fewer moving parts and no need for combustion.
Although they look and feel strikingly similar to conventional vehicles, electric cars can actually perform better than their internal-combustion counterparts. Electric vehicles can go from zero to 60 miles per hour in less time than it takes conventional cars to do so. This goes back to conventional vehicles having more moving parts — specifically, the drivetrain, which channels movement from the engine to the wheels. Instead of sending converted energy directly to the wheels to make them turn, fuel-driven cars must first send that energy through the transmission. Along the way, a substantial portion of that power is lost in transit, so the actual performance power of the car is held back.
Electric cars don't have a transmission. Instead, the electric motor is almost directly connected to the wheels, meaning that more potential power is utilized for actually moving the car. The drawback is that, for traveling longer distances, electric cars aren't quite as fast for as long. But as the technology improves, this fact is destined to change.
In terms of horsepower, electric vehicles can still stand up to their conventional counterparts. The Shelby Mustang GT 500, a famous racing car, had 400 horsepower. A 2017 Tesla tested for its power came in at nearly 600 horsepower. While modern racing cars could easily outdo electric vehicles, the horsepower comparisons show that you won't be losing any power if you switch to an electric vehicle.
As you can see, electric vehicles are similar to conventional ones in terms of their function and power. Now let's discuss the reasons why now is a great time to join the trend and buy your own electric car.
Why is Now the Right Time to Buy?
The first of our reasons to buy an electric car is that the selection of electric cars available today is greater than it's ever been. In fact, there are a total of 17 electric cars offered in the United States for the 2019 model year. And they aren't all luxury options. The lowest price on 2019 electric vehicles is a very budget-friendly $23,900, with most others placed around the $30,000 range.
Another reason you should buy an electric car this year is that public charging stations are also more common than ever before. As of now, there are almost 21,000 operational public charging stations across America, and that number is guaranteed to go up even higher. Whether you're traveling over the winter holidays to visit family or you're on a summer adventure to find the best vanilla ice cream — the most popular flavor among Americans — in your state, you're bound to find charging stations in airports, near public parking garages, and outside malls and hospitals.
Thanks in part to the prevalence of charging stations, range anxiety is practically nonexistent for new electric vehicles. It used to be that an electric car couldn't get you very far on one charge. If you were going to be traveling very far, you'd have better been certain there would be working charging stations along the way. Now, not only are charging stations remarkably common, but the cars themselves have a much longer range than early electric cars. Unsurprisingly, Tesla leads in this area, with Models S, X, and 3 all peaking around 300 miles per charge.
Safety is another compelling reason to go electric, at least if you opt for a Tesla vehicle. Their Model 3 received a five-star safety rating from NHTSA in each category, and they've been famously building some of the safest cars on the road since the Model S was first produced. Considering the prevalence of automobile accidents and that they account for 52% of all personal injury lawsuits, improved safety is a pretty good reason to buy an electric car.
Buying a Used Electric Vehicle
Topping off this list of reasons to buy an electric car now is that these cars tend to be very low-priced as used vehicles. Though resale values for some of the latest long-range models are on the rise, many second-hand electric cars remain bargain-priced. Many of them go for as little as $10,000, or even less. Even though these cars don't usually boast the same range that newer models feature, if it's your first electric vehicle and you need the lower price, it's a good thing to look into.
From their decreasing prices to the increase in range and charging stations, these are some of the top reasons why you should consider buying an electric car now.