Why Garland May Appoint Special Counsel In Trump Criminal Probes
@DevilsTower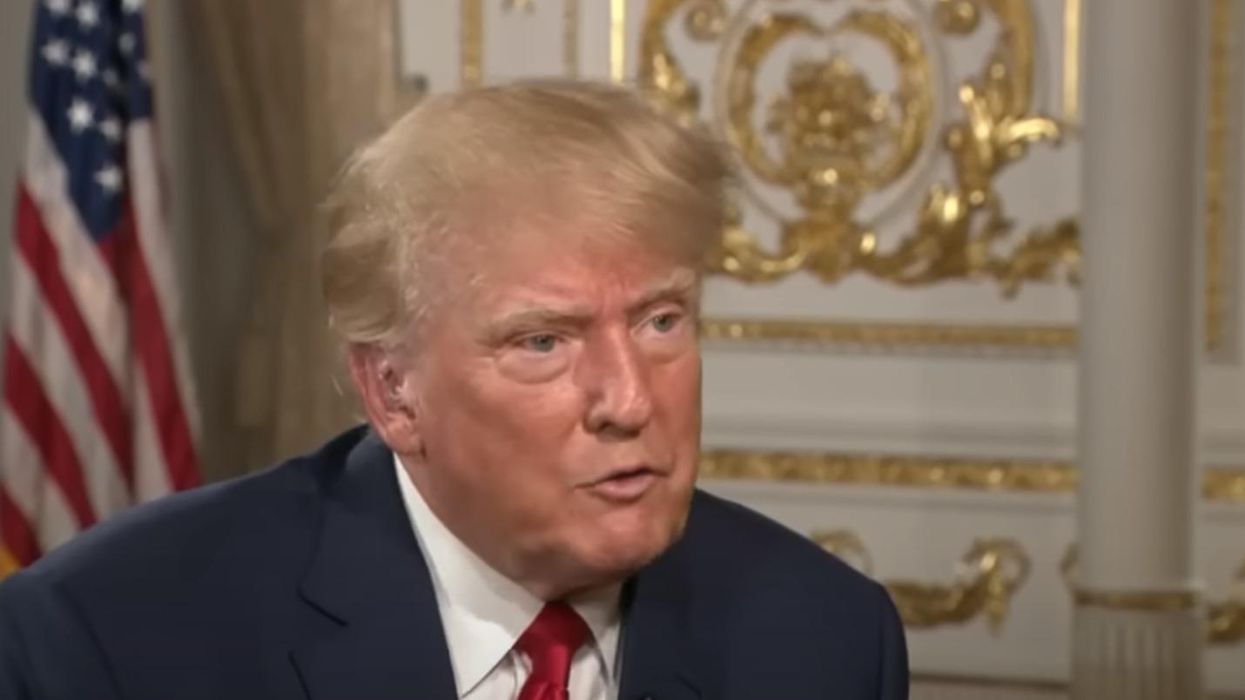 Youtube Screenshot
It can definitely be confusing trying to keep up with all the various ways that Donald Trump is in legal trouble. There's the investigation in Georgia looking into intimidation of state officials and selection of false electors. There's the investigation in New York that's focused primarily on the Trump Organization's tax fraud schemes. And there are two main investigations being handled by the Department of Justice: one into the theft and mishandling of classified documents found at Mar-a-Lago, the other looking at Trump's involvement in attempts to overturn the 2020 election and in creating the violence of Jan. 6.
As Trump lays down hint after hint that he will run again in 2024 (spoiler alert: he will), the DOJ is faced with something of a dilemma in determining how to handle, at the very least, two major investigations into not just a former occupant of the White House, but an announced candidate. This is further complicated by a Republican Party which is already screaming about defunding the DOJ and FBI — because they're all in favor of law enforcement, as long as it isn't being enforced against anyone they know.
Now CNN reports that, should Trump finally pull the trigger and make an official announcement, the DOJ may respond by appointing a special counsel who would roll up all the investigations against Trump into one operation. At the same time, they're also lining up some of their most experienced prosecutors for what happens after the midterms—which could include federal indictments against Trump and others.
Since James Comey is not there to deploy his very select view of what constitutes the right thing, and override both his superiors and departmental guidelines, the DOJ has been staying quiet in the run up to the midterms. Frustratingly quiet, considering that not only Trump, but a number of Republican candidates at all levels, have connections with the January 6 investigation and with other efforts to overthrow democracy.
However, according to CNN, the gears continue to turn behind the scenes. Investigators have reportedly "remained busy, using aggressive grand jury subpoenas and secret court battles to compel testimony from witnesses in both the investigation into Trump's efforts to overturn the 2020 election and his alleged mishandling of national security documents kept at his Palm Beach home."
Both investigators and prosecutors are reportedly poised for a "burst" of activity as soon as the midterm results roll in. Even though hundreds of those who stormed the Capitol have now been sentenced, and the sedition trial of the Proud Boys leaders is underway (as Brandi Buchman has been covering live from the courthouse), the DOJ team handling Jan. 6 is said to be expanding.
Grand juries dealing with both Jan. 6 and the theft of the Mar-a-Lago materials are still seated, and there have been a steady stream of familiar faces making appearances. It can be expected that some of them, as with former Devin Nunes' aide Kash Patel's testimony before the House select committee this week, have been given limited immunity to compel their testimony. Others may have already agreed to a plea. Still more may be waiting for issues surrounding executive privilege to finally be wiped away.
The U.S. could well see Republicans elected or reelected to office in the coming week, only to have that result be immediately followed by an indictment on serious charges related to a conspiracy against the United States — which is a good reason that the DOJ's unevenly applied "pre election window" is both harmful, and on this occasion, silly.
Charges against additional Republican officials could only accelerate attempts by Republicans to cut the funding of the DOJ. Should the GOP gain control of the House, they will also certainly attempt to slow and interfere in those investigations by launching their own hearings into the DOJ and leaking information vital to any criminal proceedings.
Against all this, Attorney General Merrick Garland faces a big decision on how to go forward. A special counsel might help provide another level of insulation, especially if Republicans attempt to use the House as an instrument to defeat the investigation of crimes.
At long last, the 2022 midterms are almost here! With the battle for the House front and center, we give you a window into the key races on a final pre-election episode of The Downballot. We discuss a wide range of contests that will offer insight into how the night is going, including top GOP pickup opportunities, second-tier Republican targets, and the seats where Democrats are on offense. And with many vote tallies likely to stretch on for some time, we also identify several bellwether races in states that count quickly.
Reprinted with permission from Daily Kos.