Why Today Is More Important Than Super Tuesday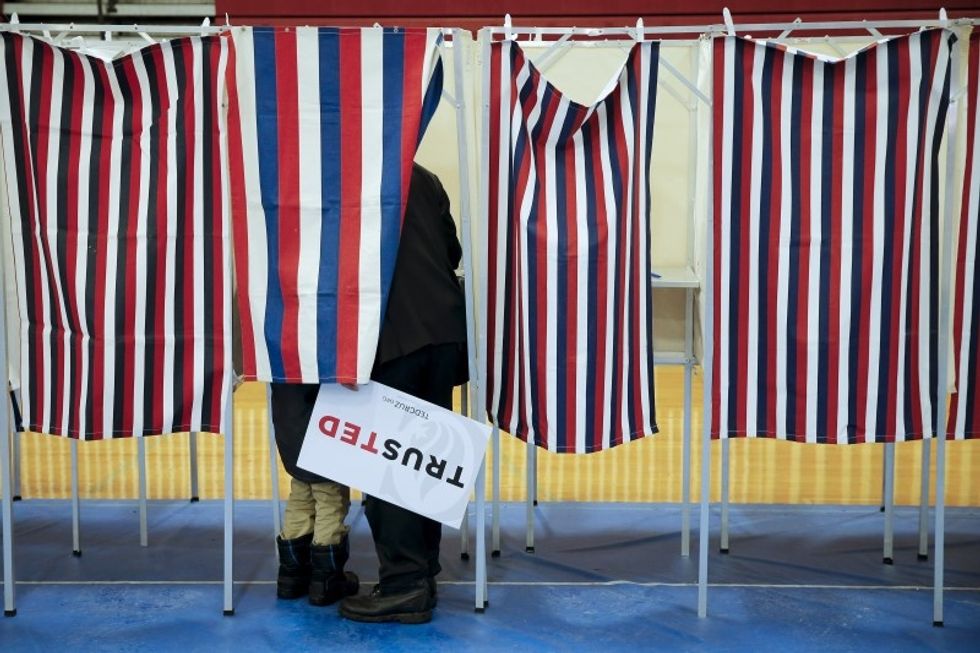 States don't win nominations, delegates do. Which is why today could easily be the most important day in the Republican presidential primary thus far: while there were technically more delegates at stake on Super Tuesday than there are today, winner-take-all rules mean candidates have a much better chance of making huge net gains over their opponents in today's contests.
Every state that's voted up until now rewarded their delegates proportionally, but that changes today. Florida, with 99 delegates, and Ohio, with 66 delegates, will award all of their delegates to the candidate with the most support. In addition, Missouri and Illinois use forms of winner-take-most rules that award some delegates to the overall winner and some to the winner in each congressional district. The rules should result in the vast majority of delegates from these states going to whoever wins the statewide popular vote.
To fully understand what a big difference these rule changes make, look back at the result in Texas, the most populous state to vote so far. Ted Cruz beat Donald Trump by almost half a million votes in his home state. As a result, the AP projects Cruz will get 104 delegates and Trump will get 48 delegates, since Texas awards them proportionally. That is a net gain of 56 delegates for Cruz over Trump. Yet if Trump wins Ohio by just one vote (polling shows him tied with John Kasich), he will win all 66 of the state's delegates. That would dramatically increase Trump's delegate lead over second-place Cruz.
To put Florida's importance in perspective, consider this: Cruz has done better than Trump in nine contests so far, eight of which Cruz actually won. As a result of all these contests, Cruz is projected to pick up roughly 99 more delegates than Trump over those nine states.
As far as the delegate math is concerned, a Trump victory in Florida would effectively cancel out every Cruz victory to date.
At the moment, Trump only holds about a 90-delegate lead over Cruz, but if he wins every state today, his delegate lead over Cruz could easily grow to over 370. If that happens, it would not only be mathematically incredibly difficult for any candidate to get more delegates than Trump, but also very tough to stop Trump from getting the delegates he needs to secure the nomination outright — even if all the other candidates worked together on it.
The delegate rules and math make tonight a real turning point. Any #NeverTrump effort needs at least one of the other candidates to beat him in one of the states voting today to remain viable. That's why John Kasich, who's running neck-and-neck with Trump in Ohio, has invested so much time in his home state. Mitt Romney is there stumping for Kasich now, and Marco Rubio's campaign even floated the idea that his supporters should vote strategically for Kasich in Ohio.
It might not make much difference. Despite Romney's earlier plea that #NeverTrumpers "vote for Marco Rubio in Florida, for John Kasich in Ohio, and for Ted Cruz or whichever one of the other two contenders has the best chance of beating Mr. Trump in a given state," voters seem reasonably wary of voting against their own preferred candidate.
As does at least one candidate. As Kasich spokesman Rob Nichols said recently of the "strategic voting" scheme to stop Trump: "We were going to win in Ohio without his help, just as he's going to lose in Florida without ours."
Photo: A person holding a Ted Cruz sign stands in a voting booth with a child in Bedford, New Hampshire, February 9, 2016. REUTERS/Carlo Allegri