Why Trump Supporters Will Regret His Trade War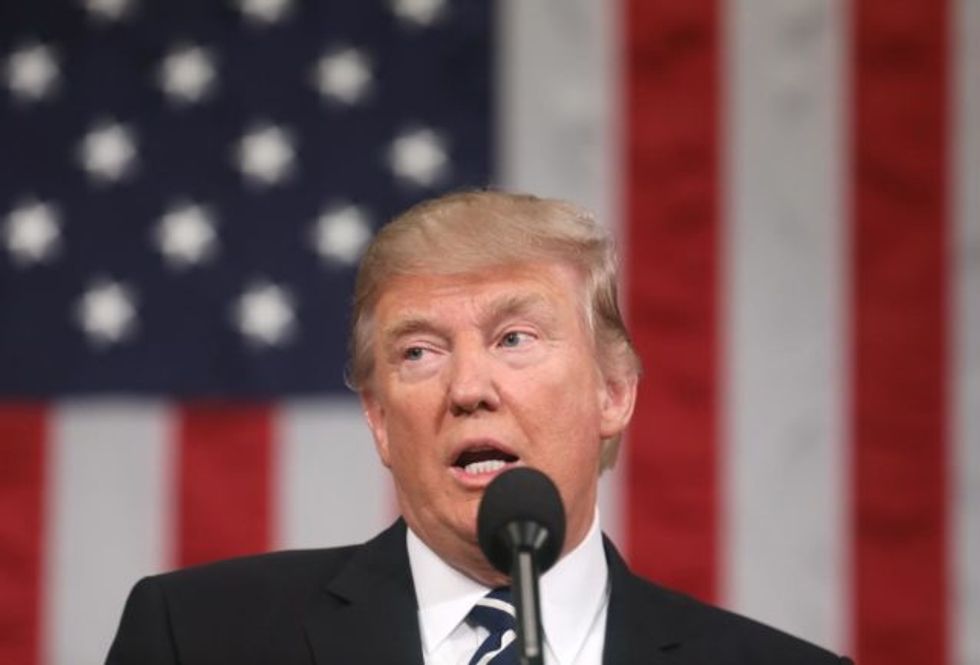 Reprinted with permission from Creators.
Donald Trump, who assembled a winning coalition that included manufacturing workers, farmers, ranchers, people who ride Harleys and capitalists resentful of Barack Obama, is now doing his best to turn them all against him. His insistence on levying tariffs on a wide range of products is perfectly designed to inflict pain on those who voted for him, along with everyone else.
On Tuesday, the administration unveiled a plan to provide $12 billion in aid to farmers who are or will be hurt by the tariffs imposed by our trading partners in retaliation for Trump's. It was an admission that his trade war will be harder and more expensive than he had made it sound.
Soybean growers stand to lose their biggest export market: China. The National Milk Producers Federation says the turmoil has already caused a drop in dairy prices. Supplies of beef, pork and poultry, reports The Wall Street Journal, are "piling up in U.S. cold-storage warehouses, fueled by a surge in supplies and trade disputes that are eroding demand."
Harley-Davidson said its manufacturing costs would increase by $55 million because of the administration's duties on imported steel and aluminum — which will probably force it to raise prices. It also said it would have to move some production across the Atlantic after the European Union retaliated with tariffs on motorcycles shipped from the United States.
One company that was thrilled when Trump went after imported washing machines was Whirlpool, which figured it would gain sales on the machines it makes here. But its earnings and stock price are down because of the steel and aluminum tariffs.
"We are impacted by the tariffs, as we are an import of record of our suppliers who have to basically pay the tariffs," lamented CEO Marc Bitzer. He seemed shocked to find his business damaged by policies that he expected would only harm other American companies.
Trump's threat to put stiff duties on imported cars should cause jubilation among producers of domestic models, right? Wrong. A group representing manufacturers, dealers, suppliers and service providers, including foreign and domestic firms, has written the president pointing out that the tariffs on cars and car parts "would be a massive tax on consumers who buy or service their vehicles — whether imported or domestically produced."
Even the United Auto Workers union, a longtime critic of free trade, has refused to endorse the tariffs. The Alliance of Automobile Manufacturers fears a "domino effect" that will be detrimental to the entire economy.
The carmakers are not alone. The right-of-center Tax Foundation has just released a study concluding that the new and prospective tariffs would slash annual GDP growth by half a percentage point, amounting to $117 billion in lost output, and cost 365,000 American jobs.
The trade war, the Tax Foundation said, could raise consumer prices — or it could cause the dollar to appreciate, which would curtail exports and hurt workers in industries that ship goods abroad. Businesses will suffer regardless, because in an interconnected world, one company's protection is another company's cost increase.
The president believes that hitting other countries with tariffs will force them to open their markets or sell less here. What he fails to recognize is that our trading partners are bound to fight back with tariffs of their own.
Political leaders don't readily capitulate to the demands of a foreign president, particularly one as widely unpopular as Trump. They know that if they cave in this time, he will be back next week with more demands. Appeasement is an unappealing strategy in the trade realm as well as the military realm.
Barring a retreat by Trump, the trade war will continue and may escalate, leaving a lot of collateral damage in its wake. Lately, he has been able to claim credit for brisk economic growth, low unemployment and low inflation. His trade policies, however, are likely to slow growth, destroy jobs and boost consumer prices.
Workers, farmers, business people and others who thought Trump would be their champion now find he is happy to sacrifice them in pursuit of his trade mania. The only people who will clearly gain are economists, as Trump proves everything they say about why free trade is better than protectionism. It will be a useful lesson for all of us, but not a pleasant one.
Steve Chapman blogs at http://www.chicagotribune.com/news/opinion/chapman. Follow him on Twitter @SteveChapman13 or at https://www.facebook.com/stevechapman13. To find out more about Steve Chapman and read features by other Creators Syndicate writers and cartoonists, visit the Creators Syndicate website at www.creators.com.