Wide Area Of Mexico Hit By Earthquake; Preliminary Magnitude Put At 7.2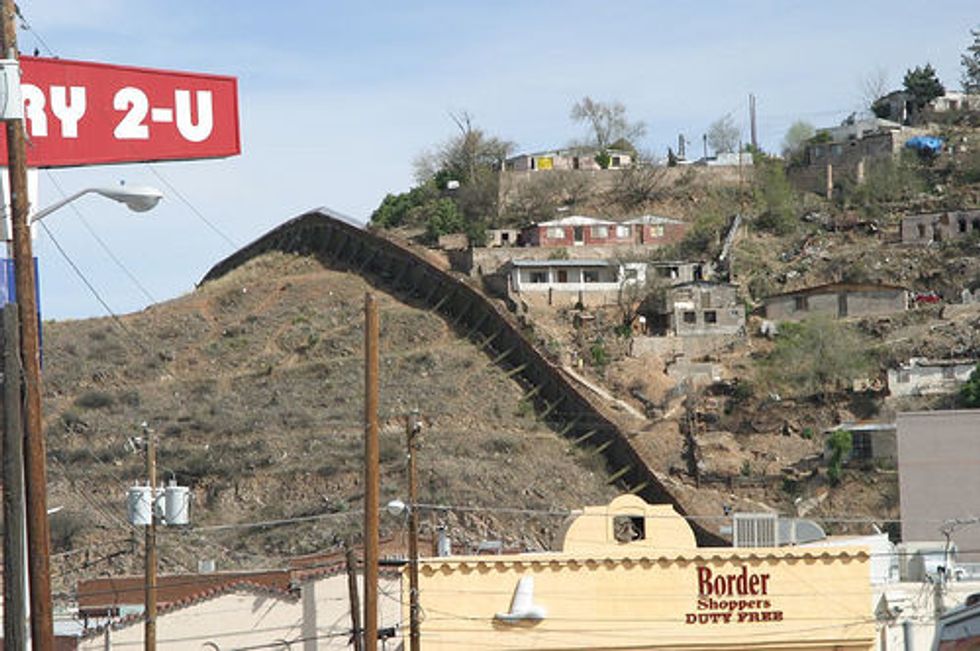 By Tracy Wilkinson, Los Angeles Times
MEXICO CITY — A powerful earthquake shook a wide area of Mexico on Friday, terrifying residents and sending many fleeing into the streets.
There were no initial reports of injuries and only minor damage in the capital, though information from elsewhere in central Mexico was still coming in.
The U.S. Geological Survey said the quake at 9:30 a.m. local time had a preliminary magnitude of 7.2, which would make it one of the stronger temblors registered in Mexico City in several years.
The quake was 14 miles deep and felt in nine of Mexico's 31 states, according to the USGS, with the epicenter located in the coastal state of Guerrero about 200 miles southwest of the capital.
Guerrero, between Acapulco and Zihuatanejo, is in seismically active region and is often slow to give accounts of damage because of the remoteness of some communities.
Mexico City Mayor Miguel Angel Mancerra said several walls had fallen down in the Zona Rosa section of the capital but that no injuries had been reported.
"The important part is that we have no reports of injured people," he told journalists. "We did see that many buildings were evacuated of their people, and we are continuing to survey the capital."
Ricardo de la Cruz, civil protection chief for the Interior Ministry, said: "We have only gotten reports of minor damage."
Good Friday is an important holiday in largely Roman Catholic Mexico; most businesses were closed and people were home or attending religious services. Some fled from their houses barefoot and carrying pillows.
The quake knocked out electricity, traffic lights and cellular telephone service in some parts of the capital.
Much of Mexico City was destroyed and more than 10,000 people were killed in a magnitude 8.1 earthquake in 1985, but officials say they have put more safeguards into place since then.
Mancerra, who was in the middle of a Good Friday news conference when the quake struck, said "protocols" were being immediately launched in the sprawling capital, including dispatching helicopters to survey the most vulnerable neighborhoods.
Photo: Allen Ormond via Flickr.com