Widow Of U.S. Hostage Lashes Out At Obama Policy Toward Captives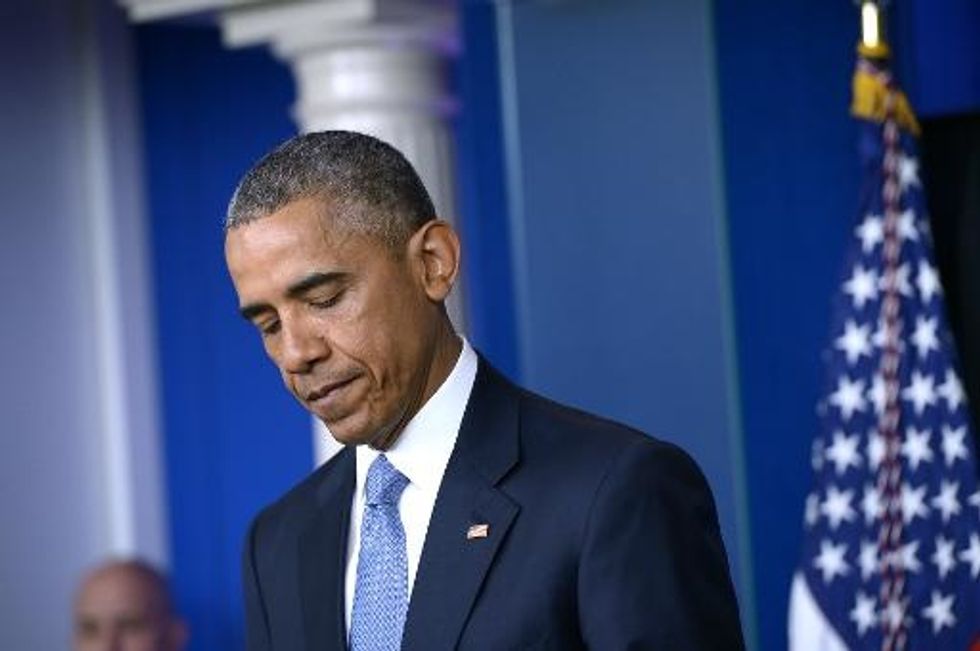 By Hannah Allam, McClatchy Washington Bureau (TNS)
WASHINGTON — The wife of an American hostage who was killed in a U.S. counterterrorism operation in Pakistan blames his al-Qaida captors for the death, but she also lashed out Thursday at what she called "inconsistent and disappointing" assistance from the Obama administration during an ordeal of more than three years.
The criticism from the wife of 73-year-old development expert Warren Weinstein, who along with Italian hostage Giovanni Lo Porto was killed in a U.S. strike on an al-Qaida compound in January, adds to a chorus of protests from families who claim the U.S. government could have done more in its efforts to bring captive Americans home before they were killed in captivity.
The families say the U.S. government is long overdue a central coordinator for hostage recovery so that opportunities don't fall through the cracks of a diffuse interagency process.
"We hope that my husband's death and the others who have faced similar tragedies in recent months will finally prompt the U.S. government to take its responsibilities seriously and establish a coordinated and consistent approach to supporting hostages and their families," Weinstein's wife, Elaine, said in a statement.
An internal review is underway to update the Obama administration's hostage policies, though the most controversial piece — the longtime U.S. refusal to pay ransoms — is not under consideration for change, State Department spokeswoman Marie Harf told reporters.
Several families of hostages have criticized the administration's handling of the cases.
The mother of American journalist James Foley, the first U.S. hostage beheaded by the Islamic State group, has been among the most vocal of the relatives calling for better communication with families and a more streamlined approach to interagency cooperation.
The family of Austin Tice, a freelance journalist and contributor to McClatchy who was seized in Syria in 2012, also has spoken out with demands for three main changes: communicating more closely with victims' families, approaching each case individually, and seizing opportunities for a quick, safe return. One major criticism of the Tices is that there's no one person overseeing the return of hostages, something the family has said "we crucially need to change."
Some relatives of hostages also seek to overturn the longstanding U.S. ban on paying ransoms or making similar concessions to hostage takers, but U.S. officials have said that the policy will remain in place because it's effective as a deterrent to targeting Americans. Critics of the ban disagree, noting that the Islamic State group freed several European hostages after receiving ransom payments while American and British hostages, whose governments refuse to negotiate, were killed.
Harf, the State Department spokeswoman, said that not all the feedback from the families has been negative, though she didn't dispute the many calls for a revamped hostage policy.
"These families have gone through the worst thing they will ever have to go through, and I think you hear a lot of different statements from them. We've heard people talk about how supportive the U.S. government has been," Harf said at the State Department briefing. "But we know this is an incredibly challenging issue. That's why we're doing a review of how we deal with all of these issues."
(Anita Kumar in Washington and McClatchy special correspondent Tom Hussain in Islamabad contributed to this report.)
(c)2015 McClatchy Washington Bureau, Distributed by Tribune Content Agency, LLC.
Photo: ©afp.com / Mandel Ngan