Wikileaks: What If Someone Hacked Julian Assange's Emails?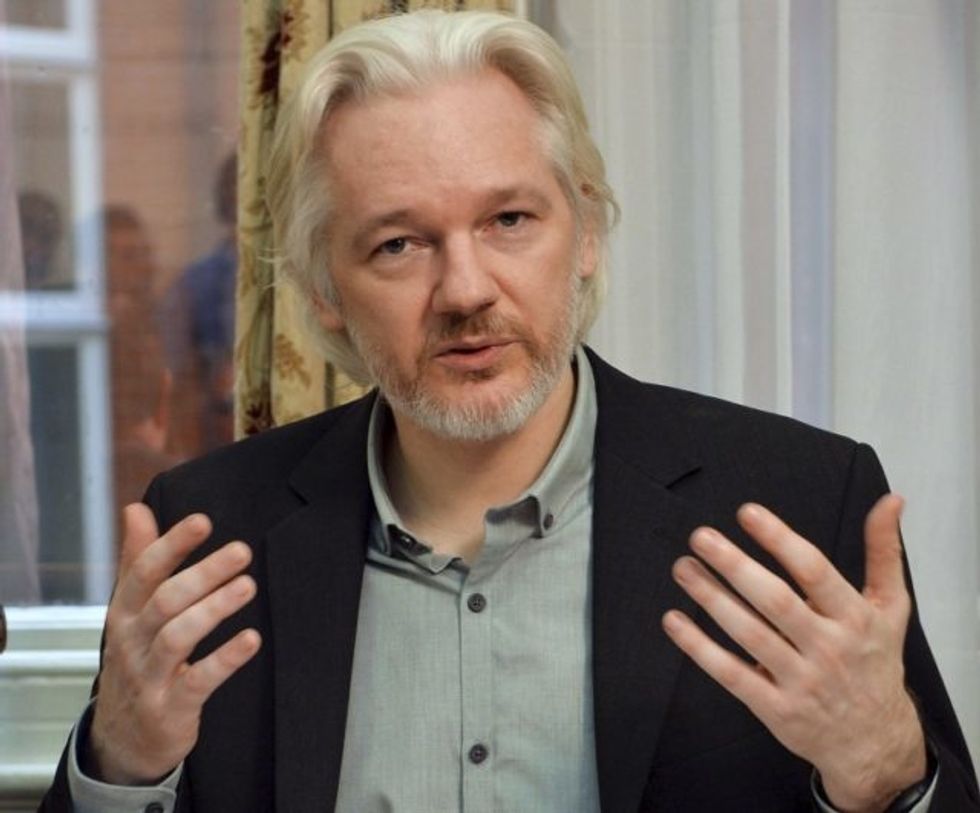 To understand the exposure of Clinton campaign chair John Podesta's emails by Wikileaks, it may be helpful to try a few simple thought experiments.
What if the National Security Agency stole tens of thousands of emails from a politician in another country — or better yet, from a different politician here — and then published them on a friendly website, creating humiliation and chaos in order to sway a national election?
It isn't hard to imagine the cries of indignation, the furious editorials, and the thunderous demands for official heads to roll in the face of such terrible constitutional violations.
Or what if the NSA purloined the email traffic of a troublesome American journalist, in order to showcase the less uplifting details of how our best newspapers pursue and publish controversial stories — including the doubts often expressed by reporters, editors, and lawyers about sources and methods? The explosion of anger in the press at any such incursion would be thermonuclear.
Or what if, even more pertinently, the NSA contrived to hack the communications of Wikileaks itself, releasing electronic proof of its rumored ties to the Trump campaign via dirty trickster Roger Stone — and its suspected dependence on the Kremlin's corps of outsourced hackers? Wikileaks founder Julian Assange probably wouldn't appreciate the irony of a US government agency applying his vaunted "transparency" ethic to his own operations. And just as surely, his defenders in the press and civil society would be outraged too.
Historians know that various agents of the United States government have committed similar acts and much worse from time to time. When their misconduct was discovered, they were subject to harsh criticism and occasionally even punishment.
But why should anyone still object to such intrusive actions by our government, when the pilfering of Podesta's private communications — apparently perpetrated by an unfriendly foreign government — is not only accepted but celebrated?
Journalists rummage through all the personal messages gleefully, with little thought for the harm their publication may inflict on innocent people. Last week, for instance, many outlets quoted emails that named a former Clinton Foundation executive who suffered from bouts of suicidal depression. She is a single mother who isn't involved in the Clinton presidential campaign. Revealing her distress had no high-minded purpose; its only aim was to smear reputations and its only effect was to damage a struggling family.
But that didn't matter if her lonely nightmare could be spun into a sensational story about the Clintons. Protecting the privacy and security of American citizens — a principle described as universal during the debate over NSA surveillance — seems to be highly selective in practice. Of course, that's how the Clinton Rules work.
Perhaps a bombshell of world-shattering consequence is hidden in the remaining cache of emails, but what we have learned so far from thousands of numbing pages is instead banal. Was anyone unaware that Hillary Clinton is a cautious, thoughtful, sometimes calculating politician? Is anyone surprised that people in and around a presidential campaign, a government bureaucracy, a charitable foundation, or any human organization, are sometimes prone to insults and intrigues?
And does anyone believe that emails hijacked from another campaign would prove less mortifying? Think what the Republican chairman might be saying about his candidate's self-inflicted sex scandal. Or what Bernie Sanders, his wife Jane, and campaign aides discussed when they decided not to reveal their federal income taxes, as they had publicly promised.
As for Clinton, negative inferences about her sincerity are balanced if not erased by more positive impressions. An October 10 editorial in the Washington Postobserved that her Wikileaks persona is "a knowledgeable, balanced political veteran with sound policy instincts and a mature sense of how to sustain a decent, stable democracy," as well as "a level of self-awareness unimaginable in her opponent."
It is fair to say that journalists searching for scandal in the Wikileaks emails are merely doing an unlovely job that cannot be avoided; some of the Podesta emails are indeed newsworthy. But still more newsworthy than anything uncovered so far is that one candidate must endure this scathing process, while the other evades even the most basic disclosures expected of every presidential candidate.
Many of those same eager journalists dismiss comparisons between Wikileaks and Watergate, another felonious scheme to steal politically sensitive materials from Democratic leaders. They scarcely seem to comprehend the true scandal: a criminal conspiracy behind the theft and distribution of these documents, enacted on behalf of a fascistic candidate and an authoritarian regime. They do no service to democracy by minimizing or ignoring it.
IMAGE: File photo of WikiLeaks founder Julian Assange gesturing during a news conference at the Ecuadorian embassy in central London