Wilderness Photo Plan Draws More Fire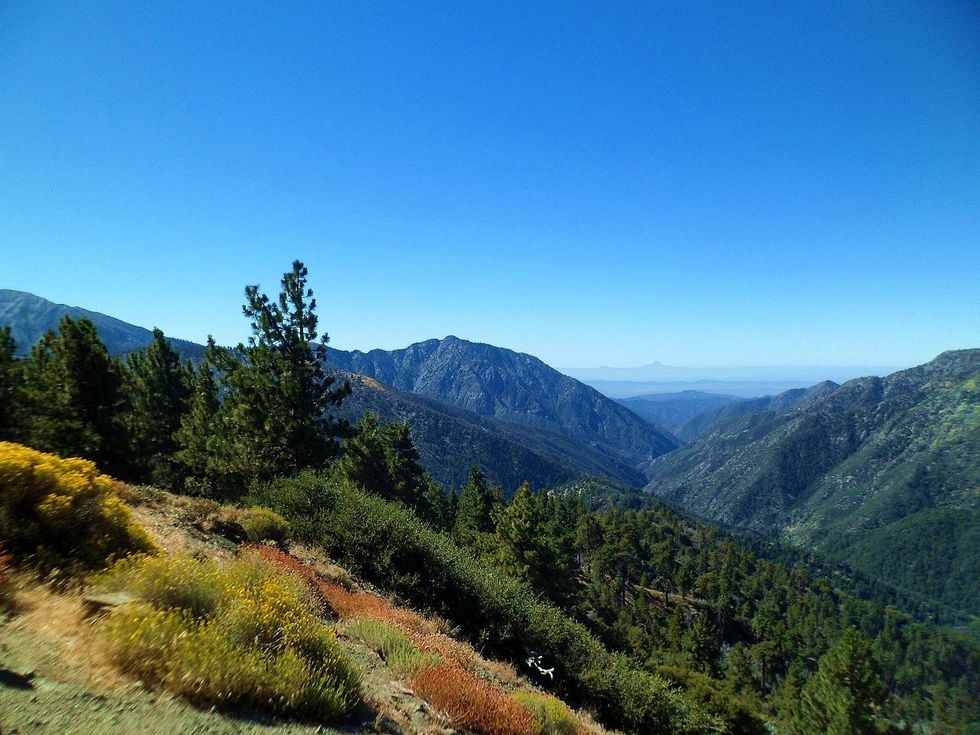 WASHINGTON — The Obama administration has put the brakes on a plan to charge hundreds of dollars in fees for commercial filming and photography on U.S. forest lands, but critics are far from satisfied.
"There is no doubt, as you look at this, that there is way too much confusion over what the Forest Service is trying to do here," said Rep. Derek Kilmer, D-Wash., whose district includes nearly a million acres in the Olympic National Forest.
While the Forest Service said the new rule would not apply to journalists, Kilmer said the agency still needs to clarify what's at stake for all wilderness visitors. And he said the agency should be encouraging more visitors, not creating more bureaucratic hurdles to keep them away.
"Putting people through a bunch of unnecessary hassles, like paying hundreds of dollars and requiring them to get a permit, doesn't in my view make a lot of sense," Kilmer said in an interview.
The plan sparked plenty of outrage on Capitol Hill and elsewhere.
Among the critics:
––Sen. Lisa Murkowski, R-Alaska, called the proposal an example of "federal overreach."
––Sen. Ron Wyden, D-Ore., responded on Twitter, urging the Forest Service to "think again."
––Rep. Steve Daines, R-Mont., said he wants a "detailed clarification" of what the Forest Service intends to do.
––Sen. Mark Udall, D-Colo., chairman of the chairman of the Senate Energy and Natural Resources Committee's Subcommittee on National Parks, said the rule is misguided and "defies common sense."
Seeking to head off the firestorm, U.S. Forest Service Chief Tom Tidwell said the proposal would not apply to either the news media or recreational photographers.
And because of the high level of interest in the issue, he said the agency would give the public another month to respond to the photo plan, extending the official comment period to Dec. 3.
(EDITORS: BEGIN OPTIONAL TRIM)
"We're looking forward to talking with journalists and concerned citizens to help allay some of the concerns we've been hearing and clarify what's covered by this proposed directive," Tidwell said.
The American Civil Liberties Union joined the critics, saying the agency's plan is flawed because it "needlessly picks on photography" instead of imposing limits on all commercial activity.
"That it's being singled out here is a problem," the ACLU said in a statement.
Kilmer, a first-term congressman, said he's happy that the Forest Service "is acknowledging that they need to do a better job of providing clarity."
He called it a particularly important issue for the tourism industry in the Pacific Northwest, noting that the Olympic National Forest had 3 million visitors last year alone.
"Listen, I represent a region that has had millions of visitors because people are captivated by our natural resources," Kilmer said.
Tidwell called the plan an attempt to protect public land by creating consistent criteria to evaluate requests for commercial filming on wilderness sites.
The uproar began after the federal agency published a notice in the Federal Register on Sept. 4, seeking public comment on its plan.
After critics immediately accused the agency of trying to violate the First Amendment by forcing journalists to pay fees, Tidwell issued a statement saying that the new plan would not apply to any news-gathering activities.
"The U.S. Forest Service remains committed to the First Amendment," he said.
Kilmer said he's glad the Forest Service moved quickly to exempt the news media from its plan, but he said the agency has a history of poor dealings with the press. He said the agency has even forced some public television outlets to pay fees for filming.
"If you look at the history here, there's been a tendency to have a kind of an overmanagement of the media," Kilmer said.
But Kilmer's satisfied with the delay, saying it will give the public more time to respond to the rule's shortcomings while giving the agency more time to fine-tune its proposal.
"If we have a clear, transparent process, the hope is that we can end with a solution that can protect these areas without trampling on peoples' rights," Kilmer said.
Photo via Gwillhickers via Wikicommons
Interested in more national news? Sign up for our daily email newsletter!