Will Anti-Choice "Fetal Heartbeat" Law Go National?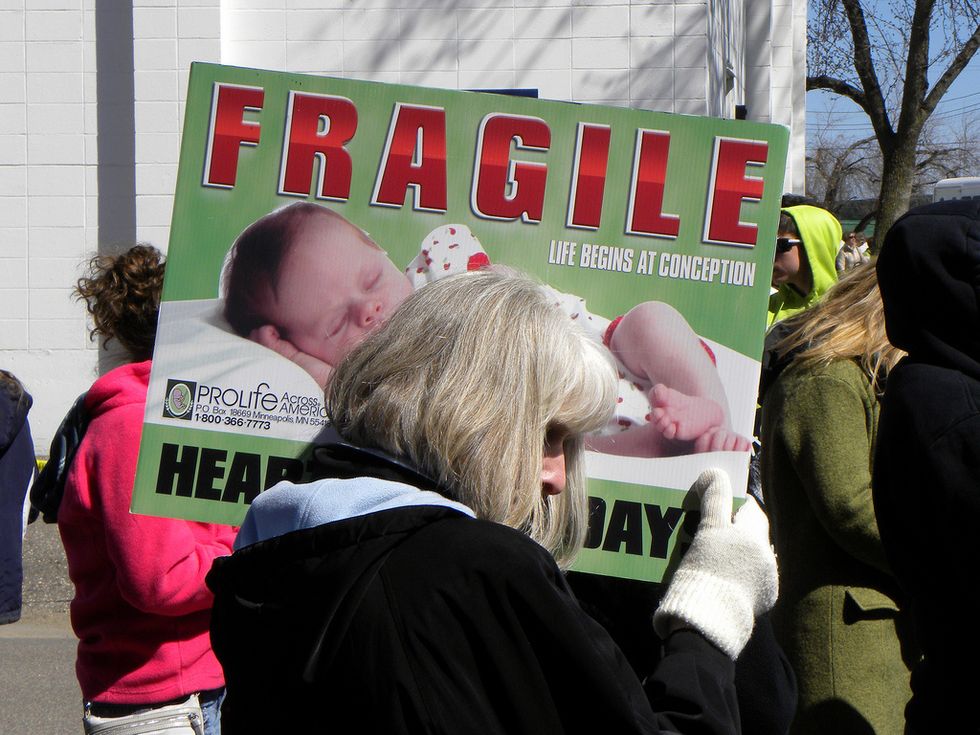 Reprinted with permission from Alternet.

Radical Religious Right activist Janet Porter appeared on Gordon Klingenschmitt's "Pray In Jesus Name" program yesterday to provide an update on the status of the federal version of her "Heartbeat Bill," which seeks to ban abortion from the moment a fetal heartbeat can be detected, which can happen as early as six weeks into pregnancy and often before a woman even knows that she is pregnant.
The bill was introduced by Rep. Steve King back in January and Porter has spent the last several months making multiple trips to Washington, D.C., to rally support for what she says will be a "foot in the door" to completely outlawing abortion. The House bill already has over 100 co-sponsors and Porter reported that "we could have a hearing as early as July" and a full vote on it by September.
"We've got, I believe, a window right now where we have the opportunity to do more than regulate abortion, do more than defund abortion," she said. "We actually have the opportunity to end it in nearly every case for every child whose heartbeat can be heard."
"We're looking to jump-start this bill for a vote that could happen in Congress as soon as the fall," Porter said. "We could be looking at a vote as early as September, a congressional hearing as early as July, so things are moving quickly and we need a whole lot of prayer."
"A member of our team has spoken with Speaker Ryan and basically he said, 'Yeah, get me the votes' and that is exactly what we are doing," she added. "If you knew how close we were to a congressional vote to protect every child whose heartbeat can be heard, your heart would leap with joy."
Kyle Mantyla is a senior fellow at People for the American Way.


This article was made possible by the readers and supporters of AlterNet.