Will Debate Be Hillary Clinton's Moment Of Economic Truth?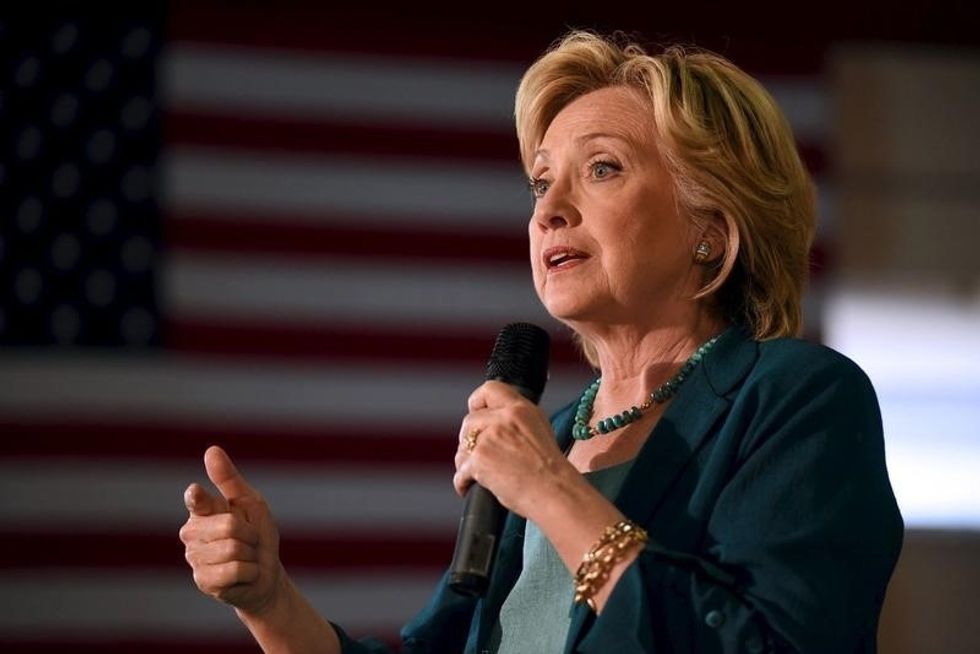 By Peter Coy, Bloomberg News (TNS)
NEW YORK — Hillary Clinton has drifted noticeably leftward on economics to fend off attacks from Sen. Elizabeth Warren, who did not enter the race for the Democratic presidential nomination, and from Sen. Bernie Sanders of Vermont, who did.
On Oct. 7 she even came out against the Trans-Pacific Partnership, a 12-nation free-trade deal that her former boss, President Barack Obama, has made a centerpiece of his second term in office. That took away a potential bludgeon from Sanders, who had battered her fence-straddling on a trade pact that he says is "designed to protect the interests of the largest multinational corporations."
"You can see or sense a shift left relative to when she was Senator Clinton," says Princeton University economist Alan Blinder, who is an outside economic adviser to the Clinton campaign. "It's not a huge shift but it's a shift."
But Tuesday's candidate debate in Las Vegas is likely to show that when it comes to the economy, Clinton is no Sanders. She remains a mostly centrist Democrat with a detailed set of policy proposals, while Sanders is a self-described democratic socialist who speaks in broad strokes about taking on "the enormous economic and political power of the billionaire class." Those two poll-leading candidates for the Democratic nomination will get the most scrutiny in the debate, which will also feature Martin O'Malley, Jim Webb and Lincoln Chafee. (Vice President Joe Biden looms as a possible challenger as well.)
The two leading candidates for the Democratic nomination are "telling very different stories about what's going wrong and how to fix it," says Mike Konczal, a fellow at the Roosevelt Institute in New York. "Bernie is talking about CEOs and the 1 percent and big finance and big corporations. Hillary's trying to thread the needle with a story that's all about that but also about opportunity and growth."
The most extreme candidates tend to attract attention in debates, but governing happens in the messy middle. Clinton is likely to make that point, implicitly or explicitly when she takes on Sanders in Tuesday's debate. "Plans for big, new government spending, even if we think they're right on the economics, aren't going to happen," says Heather Boushey, executive director and chief economist at the Washington Center for Equitable Growth. "What could the Democrats do in the absence of a majority in Congress, and in the absence of having a magic wand?"
Clinton and Sanders aren't miles apart on everything. Both want a higher federal minimum wage, although Clinton is stumping for $12 an hour over the next few years while Sanders wants $15. Both have big plans to make college more affordable. Both oppose the Keystone XL pipeline. And both say more should be done to crack down on Wall Street abuses.
But Sanders is a bigger spender. He wants to expand Medicare to cover all Americans, thus creating a single-payer health insurance system. That and other initiatives would cost $18 trillion over 10 years, the Wall Street Journal reported last month. (Sanders has disputed the number.) "I find that absolutely astonishing," says Douglas Holtz-Eakin, president of the Republican-oriented American Action Forum.
Clinton was a leading advocate for broadening health coverage when she was first lady during Bill Clinton's presidency in the 1990s, but she doesn't favor anything as expensive as Medicare for all. She wants to protect the Affordable Care Act, lower out-of-pocket expenses, and reduce the cost of prescription drugs.
Clinton wants to cut taxes on "hard-working families," eliminate the "carried interest" provision that benefits hedge fund managers and enact the "Buffett Rule" to ensure no millionaires pay a lower effective tax rate than their secretaries. Her college plan, which she estimates will cost $350 billion over 10 years, "will be fully paid for by closing tax loopholes and expenditures for the most fortunate," her website says. Sanders is less specific — mentioning an estate tax and a speculators' tax — but it's obvious that his spending plan would have to be paid for with bigger tax hikes than Clinton envisions.
Sanders is also well to the left of Clinton on what to do about Wall Street. Clinton, who was a U.S. senator from New York before becoming Obama's secretary of State, is trying to court the Sanders crowd without alienating wealthy donors in the financial industry. On Oct. 8, she proposed a "risk fee" on the biggest banks as well as a tax on high-frequency trading. She also called for the reinstatement of a rule to regulate derivatives called swaps that Congress repealed last year.
Says Blinder, Clinton's outside adviser: "You don't find Hillary Clinton looking to burn the house down but rather to improve the furniture or maybe even the structure of the house." Sanders is readier with the matches, saying on his website that "it is time to break up the largest financial institutions in the country."
The other Democratic candidates who will appear on stage in Las Vegas have had a hard time getting traction in the polls. O'Malley, like Sanders, is to the left of Clinton. His campaign calls for the separation of "commercial and speculative banking" within five years. Chafee says he wants to remove "excessive loopholes and tax cuts for wealthy citizens and corporations." Webb, campaigning to the right of Clinton, says the U.S. should begin "examining shifting our tax policies away from income and more toward consumption."
Neera Tanden, a long-time ally of Hillary Clinton who is president of the Center for American Progress, says all the candidates in the Democratic debate — and the Republicans as well — are wrestling with the same few questions. "We need to make sure we have growth, but we want to make sure the growth we have is more fair. Wage stagnation is a very fundamental challenge."
(c)2015 Bloomberg News. Distributed by Tribune Content Agency, LLC.
U.S. Democratic presidential candidate Hillary Clinton speaks at the Community Forum on Substance Abuse at The Boys and Girls Club of America campaign event in Laconia New Hampshire, September 17, 2015. REUTERS/Faith Ninivaggi