When Will Our Govt Stop Ignoring That Marijuana Is A Major Regulation Success Story?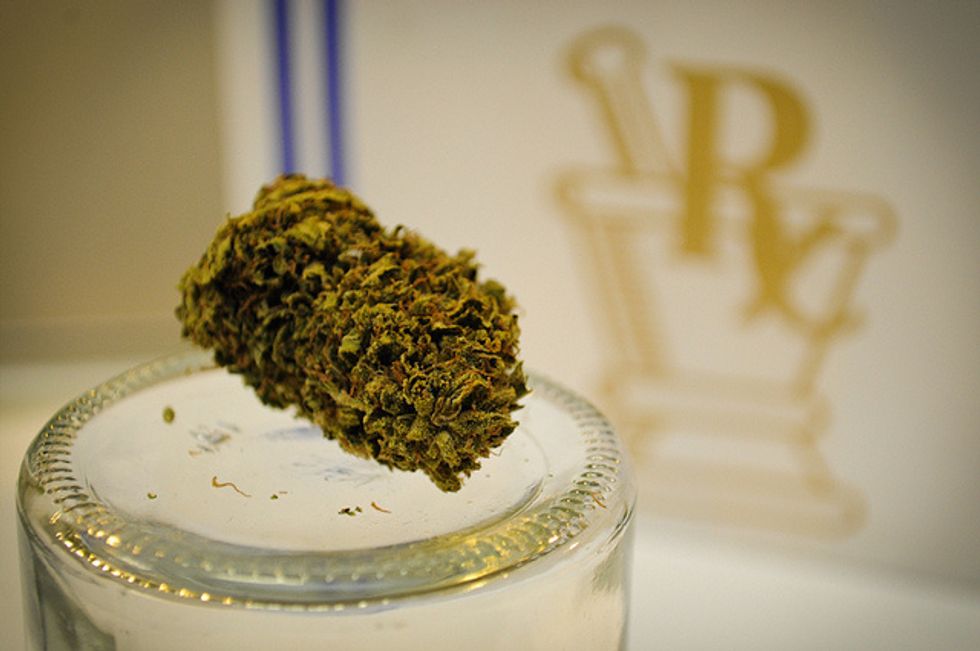 Reprinted with permission from AlterNet.
Speaking recently at the Heritage Foundation, Deputy Attorney General Rod Rosenstein said that the Justice Department is "reviewing" an Obama administration memorandum that calls for the agency to take a largely "hands-off' approach to states that are regulating adult marijuana use.
"We are reviewing that policy. We haven't changed it, but we are reviewing it," Rosenstein said. "We're looking at the states that have legalized or decriminalized marijuana, trying to evaluate what the impact is. And I think there is some pretty significant evidence that marijuana turns out to be more harmful than a lot of people anticipated, and it's more difficult to regulate than I think was contemplated ideally by some of those states."
But a review of the available health and safety data clearly says otherwise.
Contrary to the fears of some, reforms to states' marijuana laws are not adversely associated with changes in teen use rates, traffic safety, workplace performance, or overall crime.
State-specific data from Colorado, Oregon and Washington finds that adolescents' use of marijuana has generally declined in the years following legalization. These statewide trends mimic national trends. According to the 2016 National Survey on Drug Use and Health, the percentage of teens currently using cannabis has fallen 21 percent since 2002. Perceived marijuana accessamong teens, as well as the percentage of adolescents seeking treatment for cannabis abuse, has also fallen dramatically in recent years.
Recent studies also find no ill effects on traffic safety. According to a 2016 study, medical cannabis legalization is associated with a reduction in traffic fatalities, particularly among those between the ages of 25 and 44. A 2017 study published in the American Journal of Public Health similarly reported "no significant association between recreational marijuana legalization in Washington and Colorado and subsequent changes in motor vehicle fatality rates in the first three years after recreational marijuana legalization.… "[W]e also found no association between recreational marijuana legalization and total crash rates when analyzing available state-reported nonfatal crash statistics."
In the workplace, studies report reduced absenteeism and greater workforce participation following changes in states' marijuana laws. A review of FBI crime data also concluded that changes to cannabis' legal status "precedes a reduction" in violent criminal activity. A 2017 study reports that licensed cannabis retailers provide "over $30,000 per year in social benefit in terms of larcenies prevented."
Regulated cannabis access is also associated with lower rates of opioid-related hospitalizations and mortality. Further, tax revenue from regulated production and sales is well beyond initial expectations. In Colorado, for instance, revenues from legal adult use cannabis sales have surpassed half a billion dollars since 2014. Tax revenue from legal cannabis sales in Oregon and Washington have also greatly exceeded regulators' expectations. Economic data compiled by Leafly.com identifies some 150,000 fulltime jobs specific to the legal cannabis industry
As a result, polls find greater levels of support among voters today for legalization than ever before. In Washington, which initially regulated the adult use of marijuana in 2012, 78 percent of adults are now in favor of the law—a far greater percentage than when it was passed. Nationwide, a record 61 percent of voters "think that the use of marijuana should be made legal in the United States," according to the latest Quinnipiac University poll, while 75 percent "oppose the government enforcing federal laws against marijuana in states that have already legalized medical or recreational marijuana." This latter percentage includes majorities of Democrats, Independents, and Republicans.
There exists neither a rational basis nor a political upside for the Justice Department to undermine the will of the voters in this arena. Rather than decrying the effects of state-sponsored marijuana regulation, federal politicians and bureaucrats ought to embrace the fact that a growing number of states are experimenting with alternatives to America's longstanding, failed policy of prohibition. In particular, GOP leadership ought to take seriously the tenets of federalism and heed the words of former Supreme Court Justice Brandeis to famously opine, "[A] state may, if its citizens choose, serve as a laboratory; and try novel social and economic experiments without risk to the rest of the country."
Public sentiment and common sense are driving necessary and long overdue changes in state-level marijuana policies—changes that are rapidly proving to be preferable to criminalization. America's longstanding federalist principles demand that Trump administration allows these policies to continue to evolve and flourish free from federal interference.