Will Letter From Accused 9/11 Mastermind Get To Obama?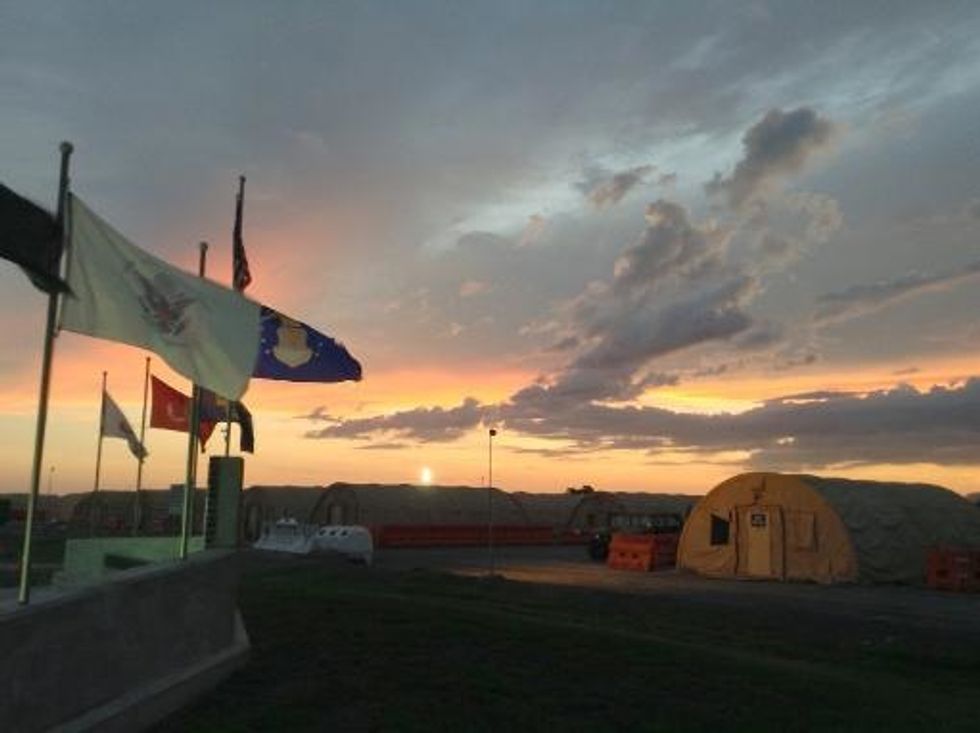 By Carol Rosenberg, The Miami Herald
GUANTANAMO NAVY BASE, Cuba — Khalid Sheik Mohammed, the man who once bragged that he ran the Sept. 11 terror attacks "from A to Z," has written President Barack Obama about his views on the situation in Gaza and other current events.
But the military has yet to say if and how it will ever reach the White House.
Mohammed's defense attorney, David Nevin, disclosed the existence of the letter at a news conference Thursday. In it, he said, Mohammed complains about "Muslim oppression at the hands of the West in general and the United States in particular." Topics include his views on what happened in Iraq during the period of U.S. sanctions and "events in Palestine and Gaza over the years."
Nevin said he doubts the letter contains classified information — although he noted that Obama, as president of the United States, has the sweeping power to declassify it.
The underlying issue is that after Mohammed's capture in Pakistan in March 2003, the CIA held the alleged mass murderer in its secret overseas prison network, where the agency broke his will with 183 rounds of waterboarding and other, as-yet undisclosed, "enhanced interrogation techniques."
Since his arrival at Guantanamo he's been held in a secret prison, Camp 7, by a secret military unit, Task Force Platinum, which considers everything he says and does presumptively classified. That's why after a British TV channel and the Huffington Post published some of his apparently unclassified musings in January, the Pentagon prosecutor filed an emergency motion with the judge seeking clarification on how such a thing could happen.
The so-called manifesto quotes the Koran, Richard Nixon, and the Bible and offers a range of opinions on current events — from same-sex marriage, which he opposes, to the U.S. military suicide rate, which he blames on conspicuous U.S. consumption in impoverished Afghanistan. His lawyers have said it contains no classified material.
Thursday, the chief war crimes prosecutor, Army Brig. Gen. Mark Martins, who has charged Mohammed and four other men with the deaths of 2,976 people on 9/11, said all U.S. national-security lockups have "special administrative measures" that make sure communications with the outside world "are carefully managed."
"Those restrictions balance very important concerns of security, fairness, access to counsel," Martins said.
Meantime, the question remained open Friday: Who has the authority to mail a letter from the alleged 9/11 mastermind to the constitutional law professor turned commander-in-chief from a place where the war court is still resolving which portions of the U.S. Constitution apply?
AFP Photo/Chantal Valery
Interested in world news? Sign up for our daily email newsletter!