Ex-Prosecutors: 'More Than Enough Evidence' To Indict Trump On Documents
@next2godwin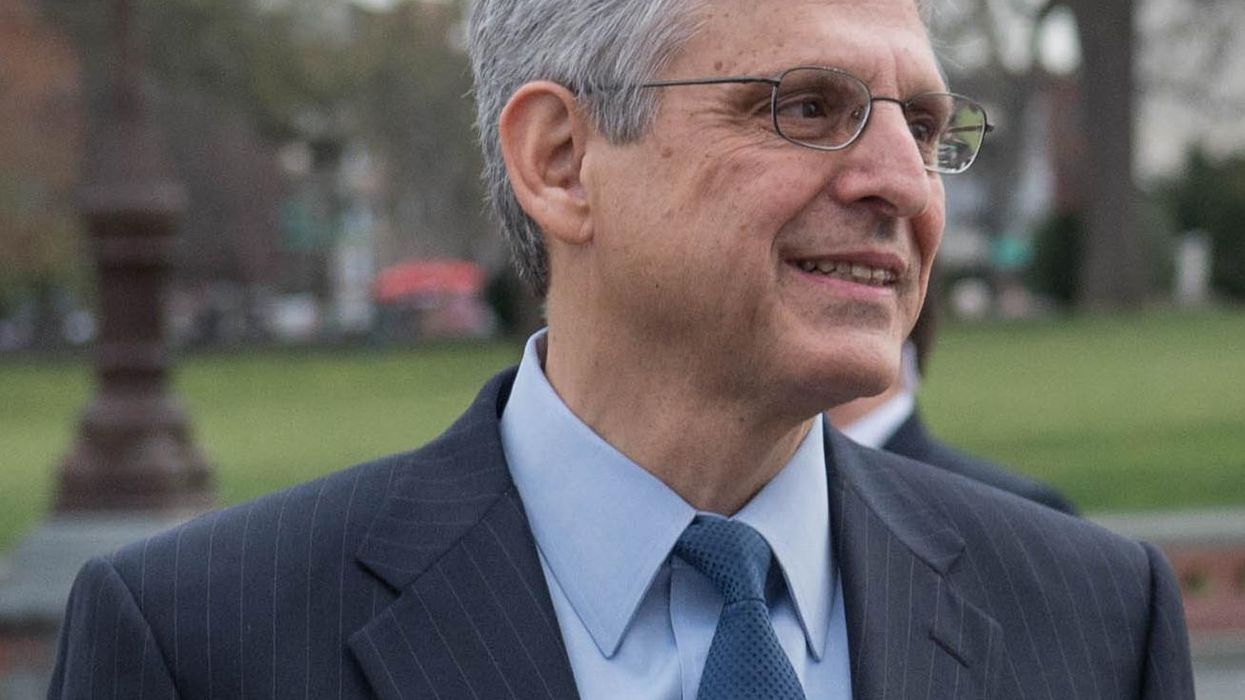 Merrick Garland
Justice Department prosecutors in the Mar-a-Lago documents case might have amassed enough evidence to charge former President Trump with obstruction of justice, but a formal recommendation has yet to be made to Attorney General Merrick Garland, Bloomberg reported Wednesday, citing anonymous sources privy to the investigation.
Investigators in the classified records probe appear conflicted on whether or not to charge the former president in the highly-politicized case — given the gravity of potential political ramifications — with some agents pushing for action, unfazed that Trump could announce a 2024 bid for the White House.
FBI agents executed a court-approved search warrant on the ex-president's Mar-a-Lago estate on August 8, seizing thousands of government documents, hundreds of which were classified. These documents are now at the center of a criminal probe into a possible violation of three federal statutes, including the mishandling of classified material and obstruction in violation of Title 18, United States Code, §1519, according to the New York Law Journal.
Under that law, it is a crime to alter, conceal, destroy, or falsify a document to impede, influence, or obstruct a federal agency's investigation, and while career agents of the Justice Department handle chronicling a probe of this magnitude — "discussing strengths and weaknesses… and making recommendations" — it's Garland who has the final say, Bloomberg noted.
The Justice Department has already officially stated — in its brief to the Supreme Court opposing Trump's plea for the high court's intervention — that the FBI had found "that efforts had likely been undertaken to obstruct the investigation." However, even if Garland were to approve an indictment, no charges would be filed until after Christmas, what with the midterm elections just three weeks away.
"This just happens to be occurring in the hot-house environment of a politically sensational case involving the former President of the United States, but the nuts and bolts of it are the same," David Laufman, the former head of the DOJ team undertaking the records probe, told Bloomberg. "In a case like this, you want a case to be as bulletproof as possible."
"Based on what we see in the public record now, which is only a portion of the evidence the Department of Justice and FBI have amassed, it would appear they have more than enough evidence to prove beyond a reasonable doubt that the former President of the United States engaged in obstruction of justice," Laufman added.
A former Florida state prosecutor, Dave Aronberg, echoed Laufman's sentiments in a statement to Newsweek, predicting that Trump could be facing an indictment as soon as the midterms are over, what with the slate of legal trouble he's currently facing, one of which is a Justice Department investigation into his role in the January 6, 2021, attack on the Capitol.
"We have reports that involve nuclear materials, we have reports that involve foreign spies, but we don't know [those allegations] for sure," Aronberg told the publication. "And that's where I'm guessing [the documents do] involve that, and I think he will be indicted after the midterms."
Weighing in on a federal judge's opinion this year that Trump had "likely" attempted to interfere in the congressional certification of Joe Biden's victory on January 6, Aronberg opined that charges related to the Mar-a-Lago documents case were more likely to see the light of day than insurrection-related charges.
"You have to have a direct link between Trump and the violence on that day for prosecutors to charge," Aronberg said. "Based on what we know now, not sure."
"To get [classified documents charges], you have to show something that is really damaging to our national security," Aronberg noted. "If the documents matter is about Kim Jong Un's love letters, it's not going to happen; you're not going to see a prosecution."