Wimbledon Semi-finalist Dimitrov Pulls Out With Flu
@AFP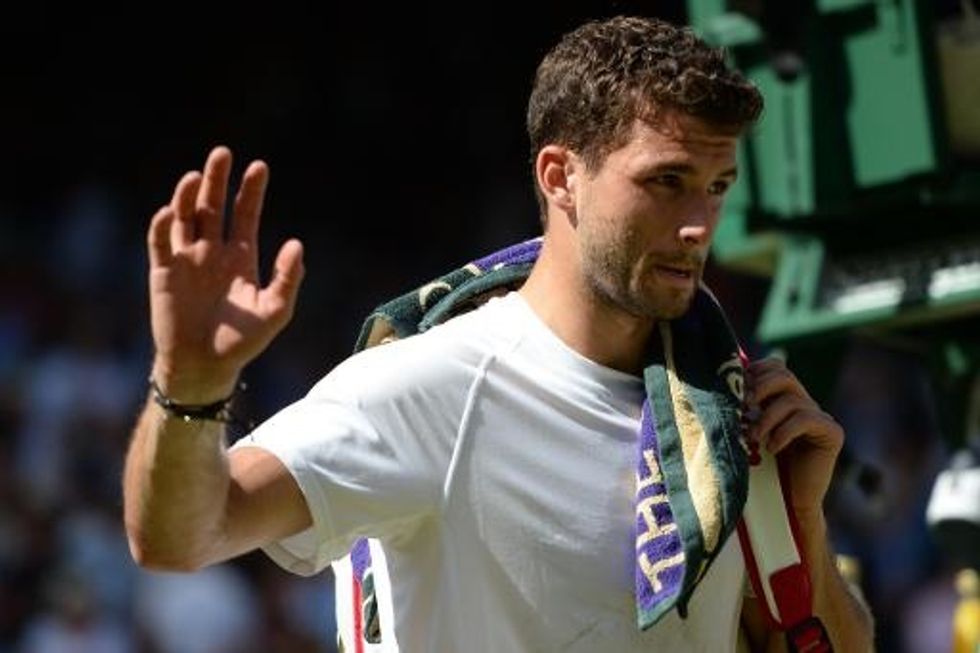 Washington (AFP) — Ninth-ranked Grigor Dimitrov, coming off a Wimbledon semi-final run, pulled out of next week's ATP Washington Open after doctors diagnosed him with the flu and a sinus infection.
Dimitrov, linked romantically with WTA superstar Maria Sharapova, had been seeded third in the $1.9 million ATP and WTA hardcourt event behind world number five Tomas Berdych of the Czech Republic and sixth-ranked Canadian Milos Raonic.
"We will miss having Grigor as a part of this year's tournament, but his health is priority number one," said tournament director Jeff Newman on Sunday. "We hope he gets better quickly and wish him great success for the rest of the year."
Dimitrov, who also reached the last eight at this year's Australian Open, has won three of his four career ATP titles in 2014.
The 23-year-old Bulgarian took titles at Acapulco on hardcourt, Bucharest on clay, and Queen's on grass. His first tour crown came last year at Stockholm.
AFP Photo/Anthony Devlin
Interested in sports news? Sign up for our daily email newsletter!