Wine Country: Arizona and Virginia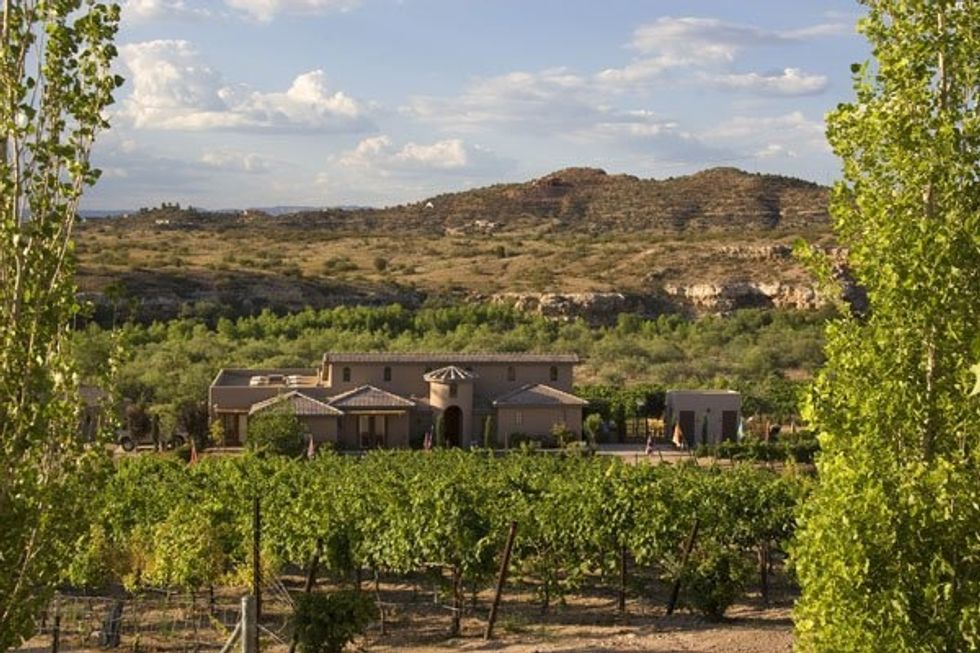 The United States rivals France in the amount of wine we consume, and in the past several decades the U.S. has become a force to reckon with in the production of fine wine. These days wine is produced in so many states it's tough to keep up, and it's not just California and Oregon that offer the opportunity to tour and sample the local product.
In its listing of the World's Best Wine Country Hotels, Travel & Leisure has some surprise wine locations in store – Arizona and Virginia.
Arizona's high desert has three grape-growing areas – the Verde Valley near Sedona, as well as Willcox and Sonoita, near Tucson. Naturally each area has its own wine trail.  All the areas grow an array of grapes and produce their varietal wines.
Students of American history will remember that Thomas Jefferson made wine from grapes grown in his own vineyards, so it really shouldn't come as a surprise that Virginia is for wine lovers. And viticulture is not confined to the central part of the state. From the eastern shore to the Shenandoah Valley, through Appalachia and to within an hour's drive of Washington, DC, Virginia's wine trails provide an amazing range of wines, both varietals and blends.