Winter Takes A Parting Shot At U.S. Northeast
@AFP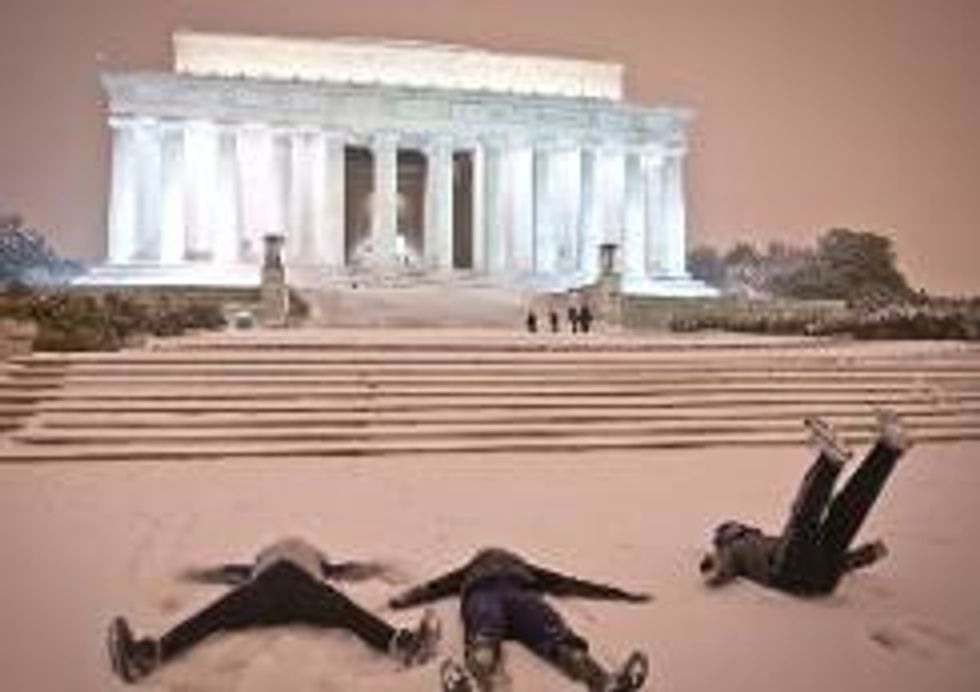 Washington (AFP) – The unusually grim winter in the U.S. northeast showed no sign of relenting Monday, after Washington D.C. and nearby states were blanketed by some of the heaviest snows of the season.
Just three days before the arrival of spring, the US capital was hit by about a half-foot (more than 15 centimeters) of snow, which once again shut down schools and federal and local government.
Air transit tracker flightaware.com said that around 550 flights had been canceled and another 600 delayed.
The brutal winter is wreaking havoc with preparations for traditional warm weather rituals like the start of baseball season later this month and Washington's cherry blossom festival.
It has also upended academic calendars, with some school districts planning to trim spring or summer holidays to make up a shortfall in instruction days.
While the latest snowfall hit part of the U.S. east coast, the particularly harsh winter weather has affected much of the United States.
The National Weather Service said for instance that the western town of Billings, Montana this year received the second-largest amount of snow since it began keeping records more than a century ago.
Melting snow there has created massive "ice jams" and is causing rivers to overflow their banks as the spring thaw begins.
Meanwhile, the northern city of Detroit, which also had near-record snowfall this year, is rushing to scrape away the effects of a wintry blast last week.
Officials there, and elsewhere around the United States, hope to clear away the snow in time to re-sod baseball diamonds in time for the professional sport's season openers in about two weeks' time.
AFP Photo/Mladen Antonov