Wisconsin Supreme Court Upholds State's Domestic Partner Registry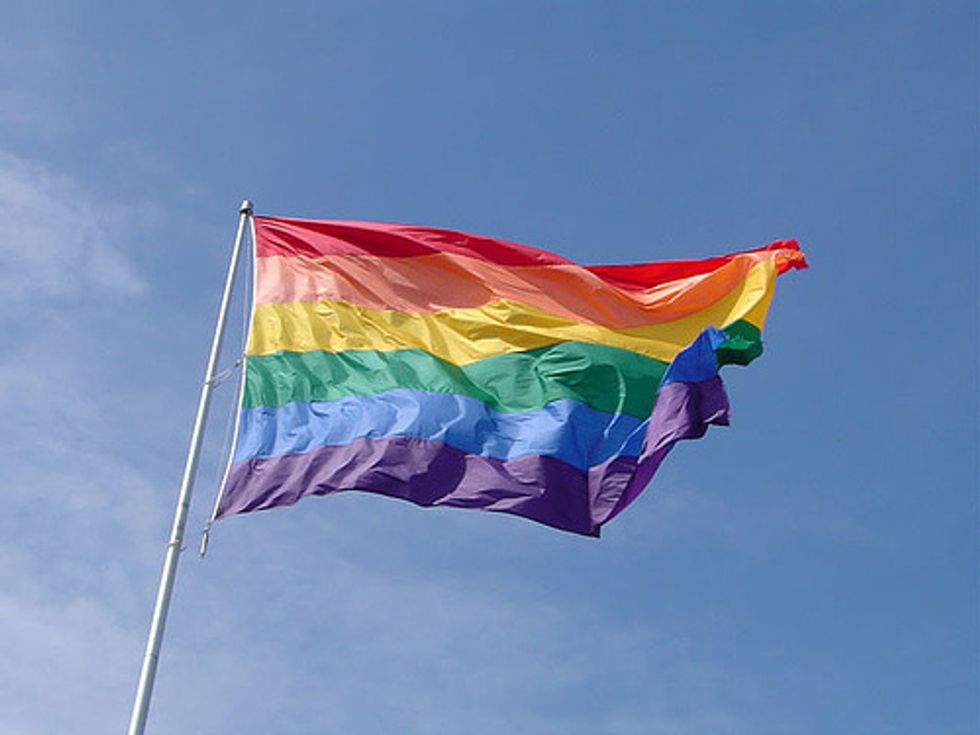 By Dana Ferguson and Jason Stein, Milwaukee Journal Sentinel
MADISON, Wisc. — The Wisconsin Supreme Court Thursday unanimously upheld a 2009 law providing limited benefits to gay and lesbian couples.
The law established a registry system for same-sex couples to report their domestic partnerships to county clerks and in turn receive rights such as hospital visitation, medical leave, and inheritance.
The state's highest court ruled that these partnerships do not violate a state constitutional amendment banning gay marriage and civil unions with a legal status that is "substantially similar" to heterosexual marriage. The amendment was approved by Wisconsin voters in 2006 by 59 percent to 41 percent.
"The framers of the amendment intended specifically to allow legislation that provided a set of rights and benefits to same-sex couples. We are supported in our conclusion by evidence that voters were repeatedly told by amendment proponents that the amendment simply would not preclude a mechanism for legislative grants of certain rights to same-sex couples," N. Patrick Crooks wrote for the majority.
Laurel Patrick, a spokeswoman for Republican Gov. Scott Walker, said Walker would "continue to administer state law." But she did not respond to a question about Walker's decision not to defend the 2009 domestic partnership law.
State Attorney General J.B. Van Hollen released a statement Thursday regarding the three decisions issued by the state's highest court. In that statement Van Hollen did not acknowledge why he did not defend the domestic partnership law.
Van Hollen said in an exclusive interview with the Milwaukee Journal Sentinel last month that the domestic partnership law is the only one he has declined to defend other than for reasons of conflict of interest in his more than seven year tenure. He went on to call the law "frivolous."
"I believe the courts are wrong. I believe it's indefensible," Van Hollen said of the rulings in the case. " If someone else could come up with a colorable argument then they should be the ones to defend it."
Joe Zepecki, campaign manager for Democratic gubernatorial candidate Mary Burke, said in a statement Thursday that Burke would defend that law.
"She supports the freedom of committed, loving couples to have hospital visitation, medical leave, and inheritance rights, as well as the freedom to marry whomever they choose," Zepecki said of Burke.
The state decision is crucial for now for the state's same-sex couples, but it could well be pushed aside in a matter of weeks or months by federal courts wrestling with the question of legalizing gay marriage.
If Wisconsin's marriage ban and those of other states are ultimately struck down by the U.S. Supreme Court, then this state domestic partners decision would appear largely moot. But if the federal courts ultimately uphold the state bans, then the state partner benefits case would have a more lasting effect in Wisconsin.
In 2009, Gov. Jim Doyle and Democrats then in charge of the Legislature approved the measure providing benefits to same-sex couples.
In 2010, Julaine Appling of Wisconsin Family Action — a social conservative group that four years earlier had helped push through the gay marriage ban — sued over the registries, arguing they violated the state constitution by approximating marriage.
Gov. Scott Walker and Attorney General J.B. Van Hollen, both Republicans, agreed and refused to defend the law. Defenders of the partner benefits took up the case, arguing that they stopped well short of marriage in areas such as adoption rights.
Lester Pines, a Democratic attorney who for a time served as the lawyer defending the registry on behalf of the state, said the unanimous ruling by a conservative-dominated court to uphold the law called into question the decision by Van Hollen and Walker not to defend it.
Appling's lawsuit was rejected in 2011 by Dane County Circuit Judge Daniel Moeser and in 2012 by the state District 4 Court of Appeals.
"We're disappointed the court didn't agree with us," Appling said of the Supreme Court's decision Thursday. "But we're glad they recognized the importance here that marriage in Wisconsin is between one man and one woman."
Photo: sigmaration via Flickr
Interested in U.S. politics? Sign up for our daily email newsletter!