With Days Until The 'Cliff,' Speaker Boehner Is Still In Ohio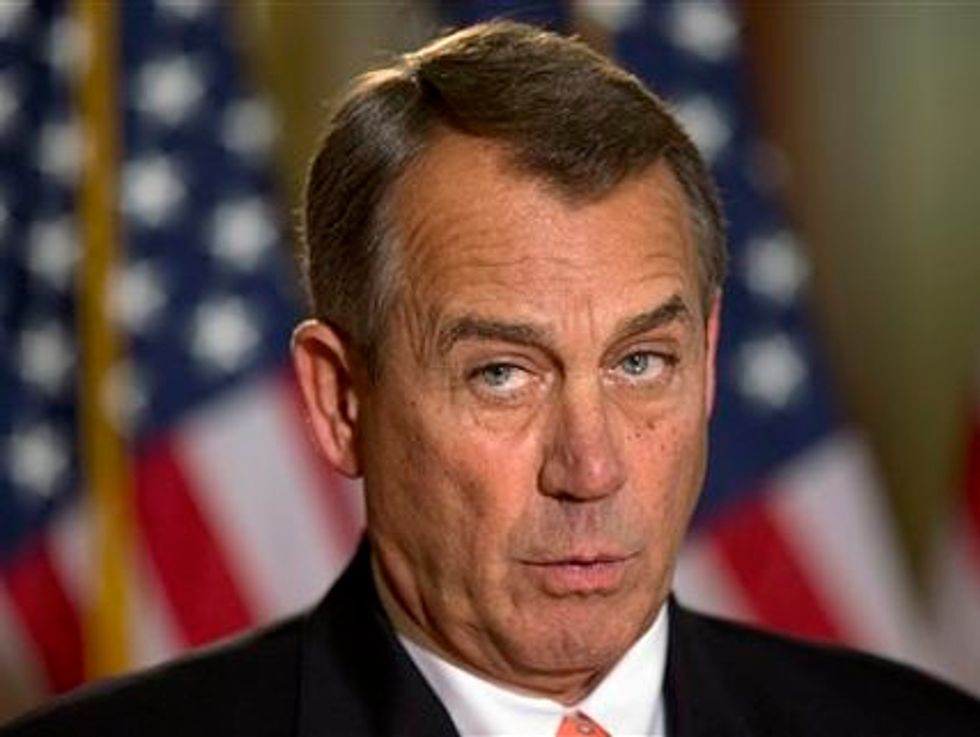 In a statement released late Wednesday, Speaker Boehner said that the "Senate must act" first to resolve the automatic spending cuts and expiring tax breaks known as the "fiscal cliff."
Last week, the speaker failed to even bring his "Plan B" to avert the crisis to a vote before the House adjourned for Christmas.
Boehner has not yet returned to Washington D.C., and House members are being told to they don't have to return to Capitol until Sunday, a day before tax rates rise and spending cuts begin to go into effect.
To pass any bill in the House that includes tax increases on the richest, the Ohio congressman would likely need Democratic support — something he seems increasingly unlikely to do before he is re-elected as speaker. That vote that will take place January 3.
Speaking on the Senate floor Thursday morning, Majority Leader Harry Reid (D-NV) blasted Speaker Boehner and was pessimistic that any deal could be achieved before the new year.
"I have to be very honest," Mr. Reid said. "I don't know time-wise how it can happen now."
Reid said the Senate will continue working on resolving the "fiscal cliff" and other matters including relief for states hit by Superstorm Sandy.
"We are here in Washington working," he said, "while the members of the House of Representatives are out watching movies and watching their kids play soccer and basketball and doing all kinds of things. They should be here."
The Senate passed a bill this summer that would extend the Bush tax cuts on all incomes under $250,000. But the House has not voted on that bill, which has been "blue-slipped" since all legislation related to taxes must originate in the House, or a similar measure.
The president is back in Washington D.C. after cutting his vacation in Hawaii short. Despite a Facebook post from Senator Scott Brown (R-MA) suggesting that a trimmed-down deal had come from the White House, officials are saying that Obama had not made any new offers to resolve the crisis as of Thursday afternoon.
Photo credit: AP Photo/Jacquelyn Martin