With Kamala Harris Ahead, California Senate Race Looks Like A Sure Win For Democrats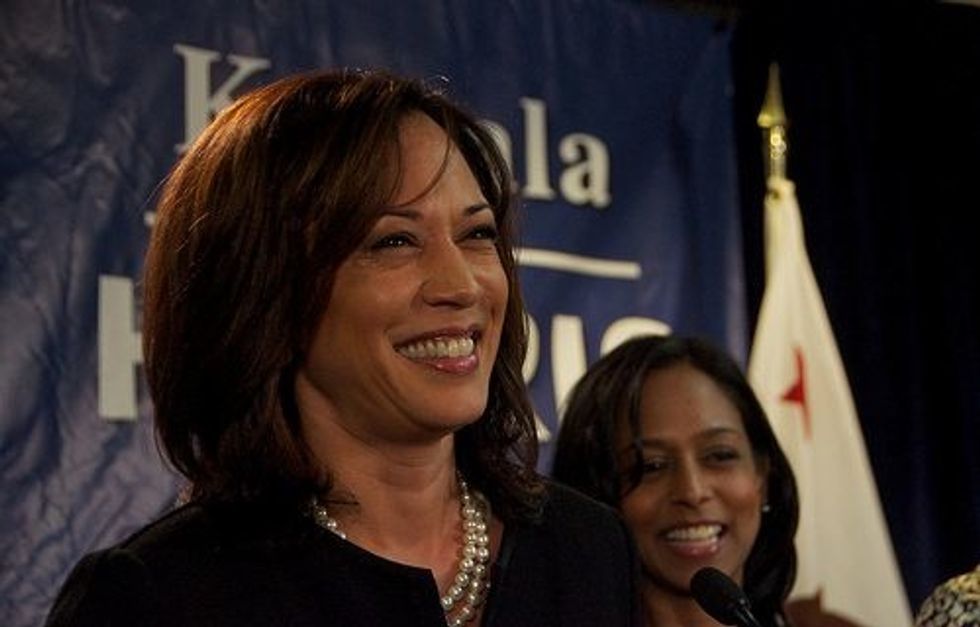 All eyes are on California as it approaches it's primary vote, this coming Tuesday, between Democratic presidential contenders Bernie Sanders and Hillary Clinton. That ballot will also ask Californians for their preferences in the race to replace Sen. Barbara Boxer, who is leaving the upper Chamber and opening up a senate seat in California for the first time since 1992.
California's peculiar election procedures make this race all the more interesting: The two top finishers Tuesday will go against each other in November's general election, regardless of party affiliation.
Democrat Kamala Harris, the daughter of immigrants from India and Jamaica, has been the state's Attorney General since 2010 and is the favorite among the 34 candidates vying for Senator Boxer's seat. A well-known progressive, Harris has taken strong stances for gun control and environmental protection, and played a large part in securing $26 billion from the National Mortgage Settlement, after tough bargaining with banks following the Great Recession.
Harris has focused on hate crimes throughout her career, particularly against LGBT children in schools, and she opposes the death penalty. Governor Jerry Brown has endorsed Harris, as have other out-of-state Democratic leaders like Senator Cory Booker and Senator Elizabeth Warren.
The GOP hasn't won a statewide race in California since Arnold Schwarzenegger was reelected in 2006, and the 12 Republican senate hopefuls this year don't seem to stand much of a chance. None of them have polled higher than 9 percent, and their fundraising efforts are way behind leading Democratic candidates, according to the Center for Responsive Politics.
"A Republican candidate really can't win, at least the ones that are running now," Stu Mollrich, a GOP media strategist told Bloomberg. This is why many GOP consultants, including Mollrich, are siding with Representative Loretta Sanchez, supporting a moderate Democrat run against Harris rather than a Republican with no chance of defeating her.
Sanchez, who has served 10-terms as a congresswoman from Orange County, is best positioned to earn second place in the primary vote and go up against Harris in November. Sanchez is a known moderate and has sided with Republicans on issues like shielding gun manufacturers from liability and curbing regulations on for-profit colleges. Sanchez, whose parents are Mexican, made headlines last year when she publicly said that up to 20 percent of Muslims want a caliphate, and would use terrorism to achieve that goal.
Although a favorite among Latino voters, Sanchez's second place finish is not set in stone. Former banker Ron Unz isn't too far behind her, and according to the Public Policy Institute of California, almost a third of likely voters reported that they remained undecided just two weeks before the election.
Photo: Flickr user Steve Rhodes.