Woman's Face Will Be Added To $10 Bill In 2020, Treasury Says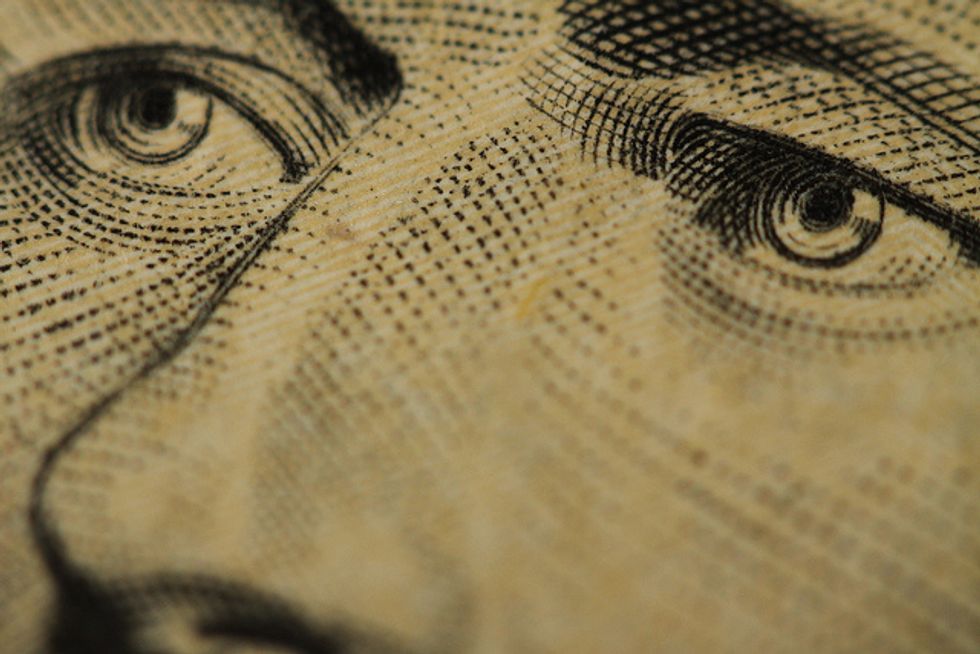 By Tiffany Hsu, Los Angeles Times (TNS)
The $10 bill is headed for a feminine face lift.
One lucky lady — yet to be chosen — will become the first woman in more than a century to join an esteemed coterie of dead presidents and statesmen featured on American paper currency, Treasury Secretary Jacob J. Lew said.
The new note will be issued in 2020 during the 100th anniversary of the passage of the 19th amendment, which gave women the right to vote.
But first, Lew will solicit suggestions from the public, asking Americans to submit possible symbols and notable female figures to include via the website TheNew10.Treasury.gov or through social media using the hashtag #TheNew10. His only requirements: that the woman reflect the theme of democracy and that she no longer be living.
Sorry, Oprah.
Two women have been featured on paper currency in the past. First lady Martha Washington graced the $1 silver certificate in the late 1800s, and Native American Pocahontas was on the $20 bill from 1865 to 1869.
Other women have landed on U.S. coins — women's voting rights activist Susan B. Anthony on the dollar coin from 1979 to 1981, Native American guide Sacagawea on the same coin after 1999 and disabled rights advocate Helen Keller on the 2003 Alabama quarter.
President Barack Obama has supported the presence of more female faces on U.S. currency.
And a recent grass-roots campaign to replace Andrew Jackson on the $20 bill asked voters to choose female candidates from a pool of 15 women, including Betty Friedan, Sojourner Truth, Rachel Carson and Elizabeth Cady Stanton. Harriet Tubman, Eleanor Roosevelt and Rosa Parks each gleaned more than 100,000 votes. Cherokee Nation Chief Wilma Mankiller was also added to the final ballot.
Tubman, famous for her role shuttling slaves to freedom through the Underground Railroad, emerged victorious after a final round of voting.
Many other nations, including Syria, Turkey, and Mexico, have currency fronted by women. But the $10 bill is in much heavier rotation than most of those notes.
At the end of 2014, there were 1.9 billion of the bills in circulation, with 627.2 million more in line to be printed this fiscal year, according to the Federal Reserve. The average $10 note remains in use for roughly a decade.
The last time the bill changed cover models was in 1928, when Andrew Jackson was removed in favor of Alexander Hamilton, the nation's first Treasury secretary. Jackson then was moved to the $20 bill.
Hamilton will remain part of the note even after the inclusion of the female figure. The Treasury will either design two separate bills or have Hamilton and the woman share the same bill.
(c)2015 Los Angeles Times. Distributed by Tribune Content Agency, LLC.
Photo: Eli Christman via Flickr