Women Tell Indiana Governor About Their Periods To Protest Restrictive Abortion Bill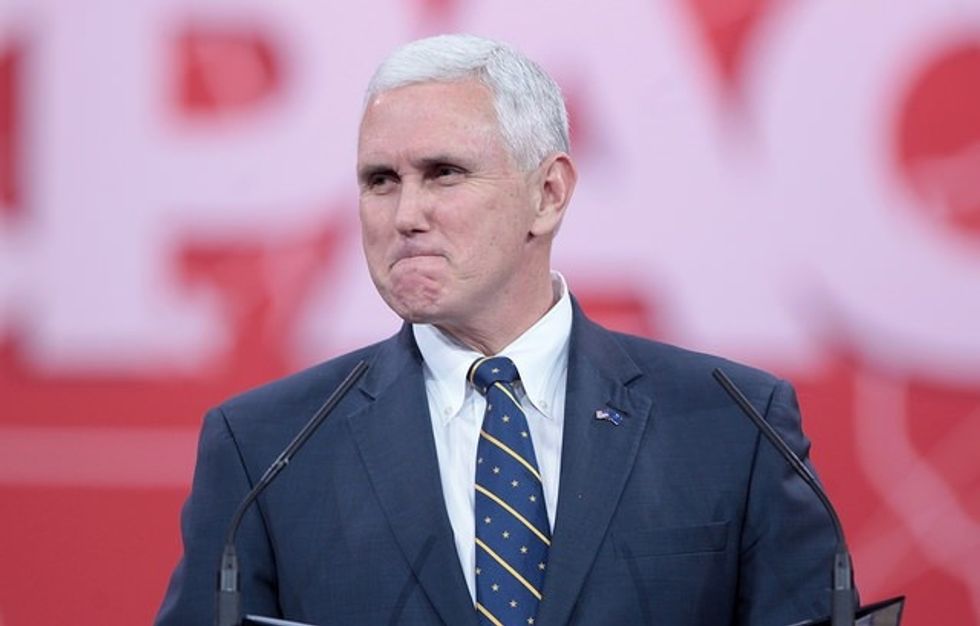 When Indiana Gov. Mike Pence signed into law one of the most restrictive pieces of abortion legislation in the country, women in the state didn't just get mad. They got viral payback.
One anonymous do-gooder created a Facebook page and then a Twitter account explicitly calling for women to contact the governor's office to report on the status of their periods. And they've complied:
@GovPenceIN Can you see about having someone in your office call and remind me to take my pill every day? #periodsforpence@periodsforpence

— Anne Kathryn (@akpapp) April 4, 2016
@periodsforpence@GovPenceIN do I get bereavement leave at work every 28 days for the potential missed births?

— Leigh (@AttyWoods) April 3, 2016
The bill, HEA 1337, which is similar to restrictions North Dakota enacted in 2013, criminalizes any woman who has an abortion based on the disabilities, race or sex of the fetus. Under the bill, doctors — who must have admitting privileges at a hospital — are also liable for these abortions, and fetal tissue or remains must be cremated or interred. This includes miscarriages, and it doesn't matter how far along the pregnancy is. Patients are likely to pay for the added bureaucratic cost of disposing biological tissue.
"The more I read this bill, the more vague language I found and the more loopholes, and it just seemed incredibly intrusive. So I wanted to give a voice for women who really didn't feel like they were given any kind of input into a bill that would affect our life so much," said the woman behind the campaign, who prefers to remain anonymous, to Indianapolis's WRTV.
In an op-ed in the Washington Post, Indianapolis-based ob-gyn Katherine McHugh wrote that the new law isn't just an encroachment upon women's rights but also that it actively harms "the doctor-patient relationship at one of its most vulnerable, sensitive times" — it's bad medicine.
"Indiana now expects women who live here to experience [pregnancy and childbirth] without trusting their doctors' knowledge and with strict limits on how doctors may treat patients — limits driven not by science or research, but by politics," she said, explaining that under this law, women could be forced to carry to term stillborn babies, and children who are likely to be born — and then die shortly after of — "severe and disastrous genetic abnormalities."
Many Republicans in the state, even those who have written and supported pro-life legislation in the past, felt HEA 1337 was too draconian.
According to NPR, they said the measure, which bans abortions performed because of a fetus's characteristics, demeans women and lacks compassion: "One lawmaker said it signals a return to the time of back room abortions. Doctors urged the governor to veto the bill, warning that patients could feel pressure to lie to their doctors."
Planned Parenthood of Indiana and Kentucky has denounced the law, which is scheduled to go into effect in June, though they said they will "ask a court to block the measure before that can happen."
In the meantime: push away:
Contact @GovPenceIN to report your periods in response to HEA1337! Because it IS his business, now!

— PeriodsforPence (@periodsforpence) March 30, 2016
Photo: Gov. Mike Pence of Indiana. Via Flickr user Gage Skidmore.