Woody Allen Explores Murder, Morality In 'Irrational Man'
@reuters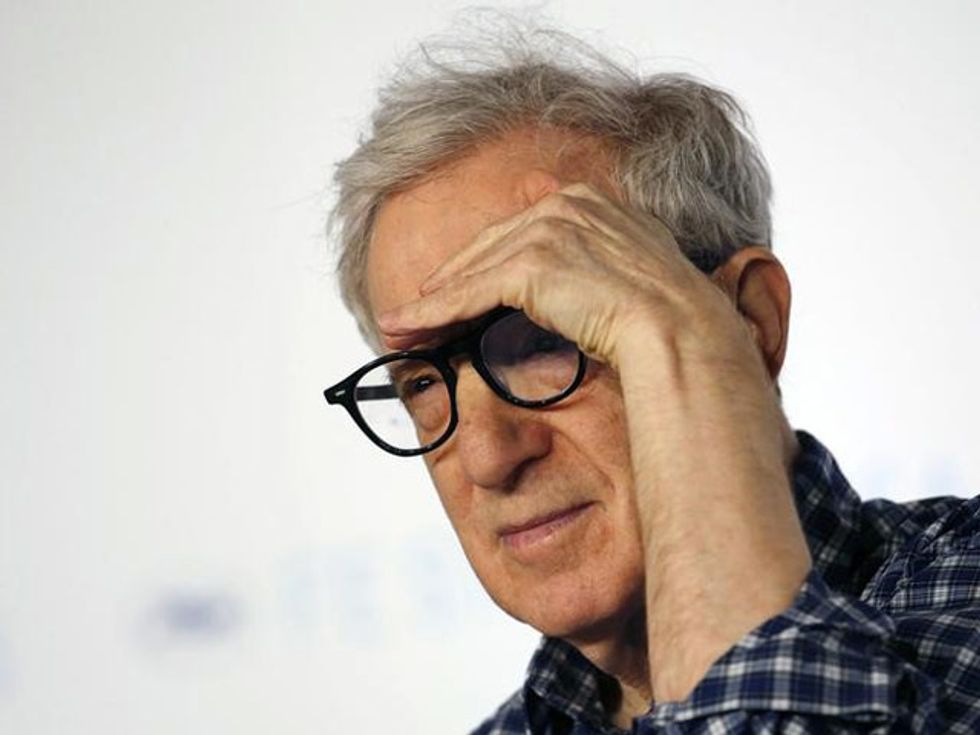 By Chris Michaud
NEW YORK (Reuters) — As a little kid, future filmmaker Woody Allen was preoccupied with three things – baseball, magic and murder.
It's that last one that serves as the grist for his latest film, Irrational Man, which opens in U.S. movie theaters on Friday.
In Irrational Man, Allen explores themes of morality, infidelity, passivity and mortality, familiar ground for fans of earlier fare such as Crimes and Misdemeanors, Manhattan Murder Mystery and Match Point.
Joaquin Phoenix plays a disaffected philosophy professor, Abe, who has all but checked out of life until he meets a star pupil portrayed by Emma Stone. Through a random overheard conversation in a diner, Abe regains his footing and purpose by hatching a plot to do away with an apparently immoral, inept and corrupt judge. He rationalizes his plan as a deed that will make the world a better place.
"It interests me," Allen, 79, director of more than 45 films, said of murder. It's "the stuff of drama," from the Greeks to Shakespeare, he said, like magic and baseball, has been a life-long fascination.
Although best known for his comedies, Allen told reporters that Irrational Man is for him "a serious picture from start to finish."
If "people find amusing things in it, I myself didn't put them there… but, look, if it gets a laugh, that's how I set my table," he said.
For that he credits his cast, which includes Parker Posey as a professor who fills out the love triangle with Phoenix and Stone. Still, some amusement factor is evidenced in what Allen said was his original title: "Crazy Abe."
Allen's films over the years have attracted top acting talent, despite a much lower salary than many of his stars can command in Hollywood.
But with well-practiced public modesty, the Oscar-winning director and writer praises his actors, saying, "All I do is try not to screw them up.
"These people are all doing fine before they met me. There's nothing to learn (from me)."
To wit, he will begin his next film in August with Bruce Willis, Jesse Eisenberg, Blake Lively and Posey, among others.
"They'll take it because they like to act," he said.
For himself, Allen said he has come to find fame and fortune empty and joyless."
"The only payoff is the act of making the film," he said.