Worker Injuries And Deaths From Heat Far Worse Than Estimates, Study Shows
@LauraClawson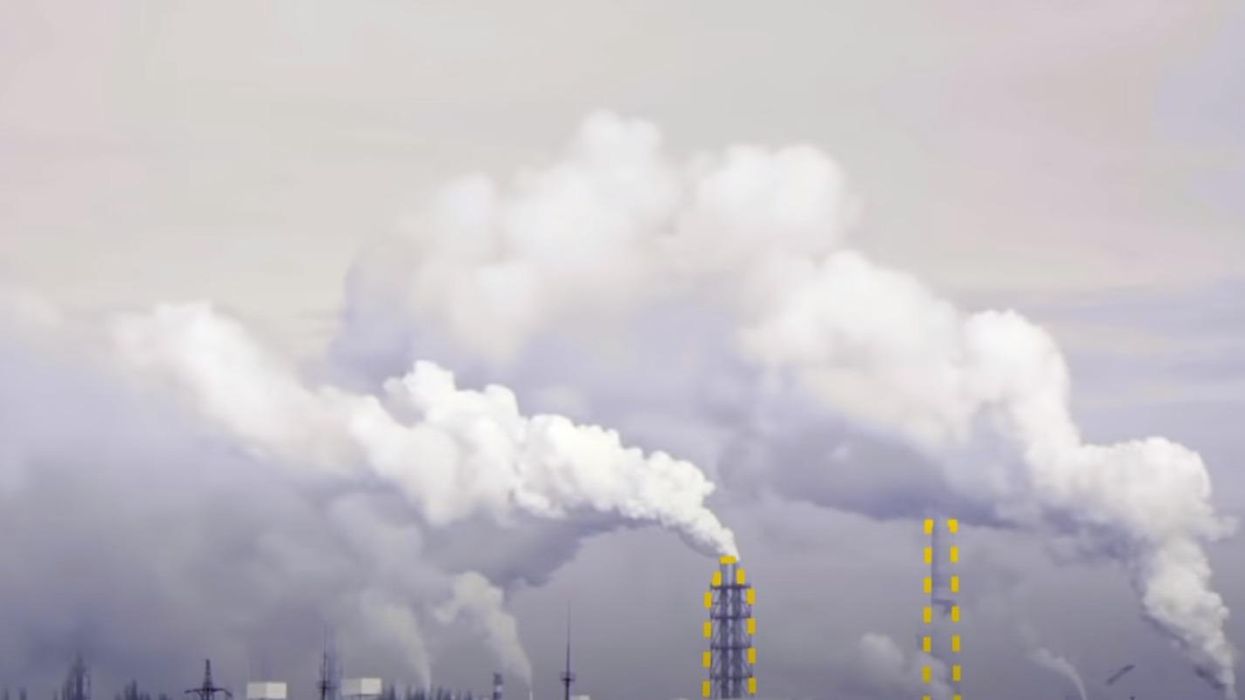 Youtube Screenshot
Heat deaths in the U.S. peak in July and August, and as that period kicks off, a new report from Public Citizen highlights heat as a major workplace safety issue. With basically every year breaking heat records thanks to climate change, this is only going to get worse without significant action to protect workers from injury and death.
The Occupational Safety and Health Administration admits that government data on heat-related injury, illness, and death on the job are "likely vast underestimates." Those vast underestimates are "about 3,400 workplace heat-related injuries and illnesses requiring days away from work per year from 2011 to 2020" and an average of 40 fatalities a year. Looking deeper, Public Citizen found, "An analysis of more than 11 million workers' compensation injury reports in California from 2001 through 2018 found that working on days with hotter temperatures likely caused about 20,000 injuries and illnesses per year in that state, alone—an extraordinary 300 times the annual number injuries and illnesses that California OSHA (Cal/OSHA) attributes to heat."
Extrapolating from that would suggest more like 170,000 heat-related workplace injuries and illnesses every year. Similarly, looking past the official fatality data, Public Citizen estimates as many as 2,000 workplace heat deaths each year. And heat can contribute invisibly to injury rates, as workers whose bodies are stressed are more likely to have falls and other causes of injury.
The workers most at risk are the most vulnerable workers—low-income workers, people of color, immigrants, and especially undocumented immigrants. The lowest-paid 20% of workers account for five times as many heat-related injuries as the highest-paid 20%, and "A recent review by Columbia Journalism Investigations of records relating to workplace heat injuries—including workplace inspection reports, death investigation files, depositions, court records, and police reports—found that since 2010, Hispanics/Latinos have accounted for a third of all heat-related fatalities, despite representing only 18% of the U.S. workforce."
This is in part because the industries in which heat-related problems are most common are disproportionately Black and brown: farming, warehouse work, certain kinds of construction, food preparation, and more. These workers are also less likely to have health insurance or worker's compensation to help them when they do get sick or injured.
Public Citizen is calling on OSHA to issue an emergency temporary heat safety standard while it works through the long process of getting to a final rule on heat. Such a standard should include temperature thresholds, lower workloads during dangerous heat, indoor and outdoor cooling, hydration, training, record-keeping, non-retaliation requirements, and an emergency action plan in affected workplaces.
Reprinted with permission from Daily Kos.