World Leaders: Yes, We Were Laughing At Trump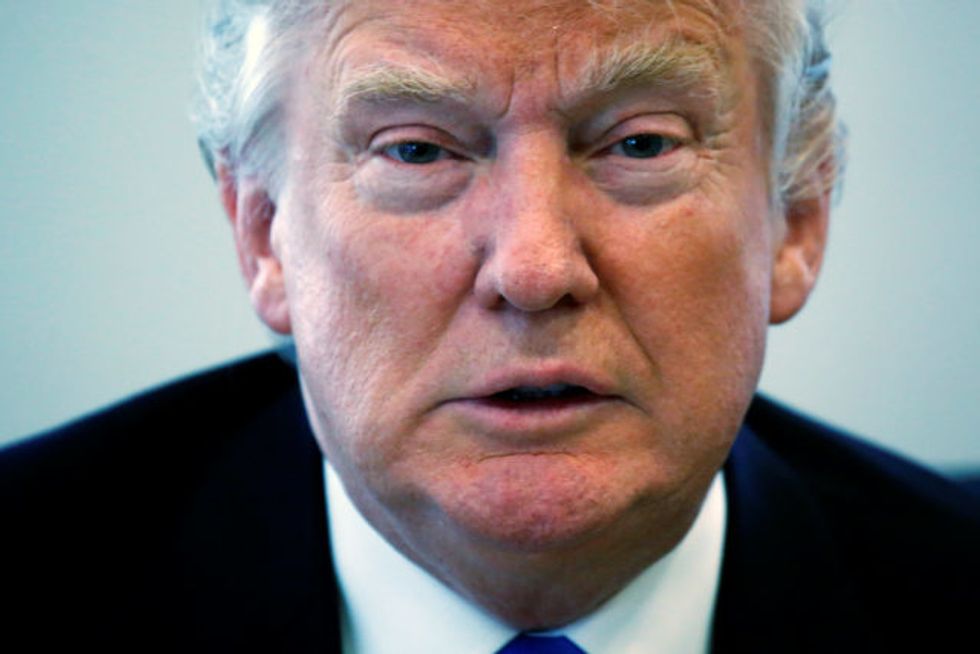 Reprinted with permission from AlterNet.
Before he was elected president, Donald Trump frequently said the world was laughing at the United States — and he promised he could change that. But on Tuesday, that hope was dashed as the United Nations General Assembly burst into laughter at his ridiculous boasting about his presidency in a speech.
It was widely interpreted as an expression of derision and disrespect for the president — and a new report from BuzzFeed News confirms this view.
Multiple foreign diplomats in attendance told the new outlet explicitly that they were laughing at, not with, Trump:
"Sometimes, when we see a behavior or listen to arguments or notions that seem so far-fetched, unreasonable, or insane, there is almost natural reaction of laughing," one Latin American diplomat said, speaking off the record so he could speak freely.

The diplomat added, "It is not laughing at a good joke, but a nervous laugh, or a bad joke turned laughable precisely because the guy who tells the joke doesn't realize how bad it is."

…

"His words in the opening part of the speech were clearly addressed to [a] domestic audience," wrote one European diplomat in a message that noted that other world leaders do the same. "But as he did it in the Trumpian way (bragging ridiculously about being one of the best administrations in history) people in the audience reacted how they reacted."

"What would resonate well at a political rally in America sounded a little awkward at the UN General Assembly," the diplomat added.
Another diplomat was even harsher in anonymous remarks to BuzzFeed, saying it was "scornful laughter, not nervous laughter."
The report underscores a key problem with Trump's diplomacy and his presidency more generally. While he has clearly earned fans for his unique rhetorical and personal style, a major portion of the world and the global leadership still finds him to be completely ridiculous, even as he controls the world's most powerful military. It weakens his ability to formulate a coherent foreign policy and to convince allies and foes that he's worth taking seriously.
Cody Fenwick is a reporter and editor. Follow him on Twitter @codytfenwick.