Worse Than Mueller? NY Prosecutors Encircling Trump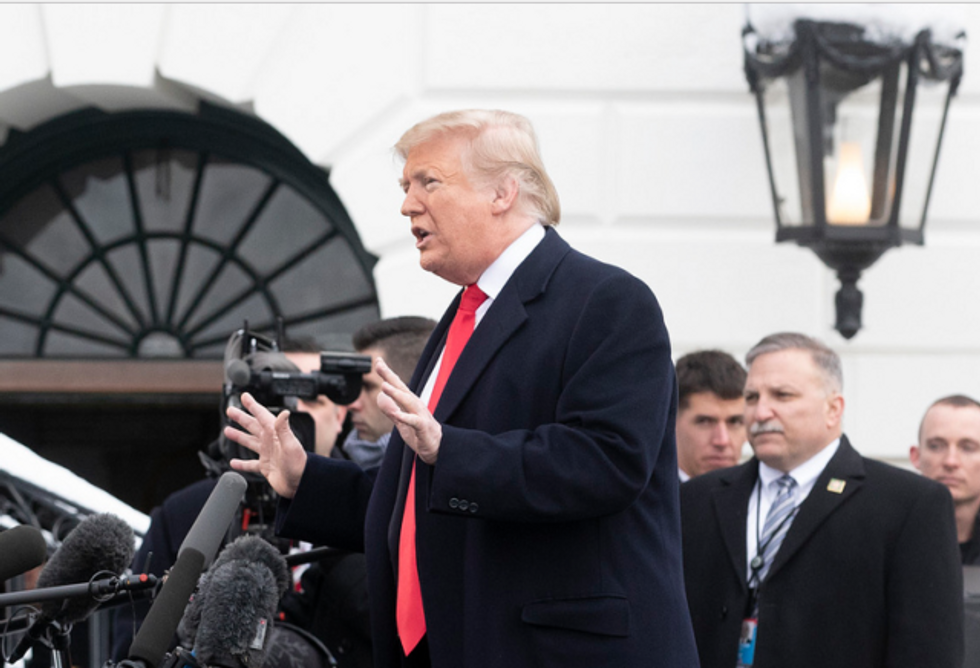 Reprinted with permission from AlterNet.
Because his mission focuses on the 2016 election and the eye-popping revelations about connections between Russia and President Donald Trump's campaign, Special Counsel Robert Mueller's investigation has captured the media and the nation's attention for nearly two years.
But with the prosecution of Michael Cohen, Trump's former personal attorney, which included the allegation that the president directed him to violate campaign finance laws, federal prosecutors in the Southern District of New York have made it clear that they, too, pose a real danger to the commander in chief. And that danger appears only to be growing.
On Monday, multiple news outlets reported that Trump's inaugural committee has been subpoenaed for a wide-ranging list of records related to allegations of potential crimes including "conspiracy against the US, false statements, mail fraud, wire fraud, money laundering, inaugural committee disclosure violations, and violations of laws prohibiting contributions by foreign nations and contributions in the name of another person, also known as straw donors," according to CNN.
And on Tuesday, CNN reported that SDNY prosecutors are also seeking to interview people from the Trump Organization.  Meanwhile, the New York attorney general's office, which enforces state rather than federal laws, continues to investigate the Trump Foundation, the president's charity that was forced to dissolve.
According to CNN:
Trump and his legal team have long harbored concerns that investigations by New York federal prosecutors — which could last throughout his presidency — may ultimately pose more danger to him, his family and his allies than the inquiry by special counsel Robert Mueller, according to people close to Trump. Prosecutors' recent interest in executives at Trump's family company may intensify those fears.
Others have made this claim openly. Christ Christie, the former New Jersey governor and a long-time ally of the president, has argued during his current book tour that SDNY is a big danger to Trump than Mueller. Renato Mariotti, a former federal prosecutor and frequent critic of the president, mad a similar claim Tuesday.
Trump's public behavior and private attacks on Mueller suggest that he really does fear the special counsel, despite claims to the contrary. At the same time, he has had little to say about the SDNY investigations that clearly threaten him. But it's possible this is prudent a political strategy — make Mueller the main enemy, and that way, if his investigation produces less than some expect, Trump can say any charges from other prosecutors are just a desperate attack. Or perhaps Trump's animosity to Mueller simply reflects the fact that, as appears to have happened, the special counsel can uncover damaging facts about him, which can then be seized upon by other offices.