Yellen Takes Over Fed As Bernanke Departs
@AFP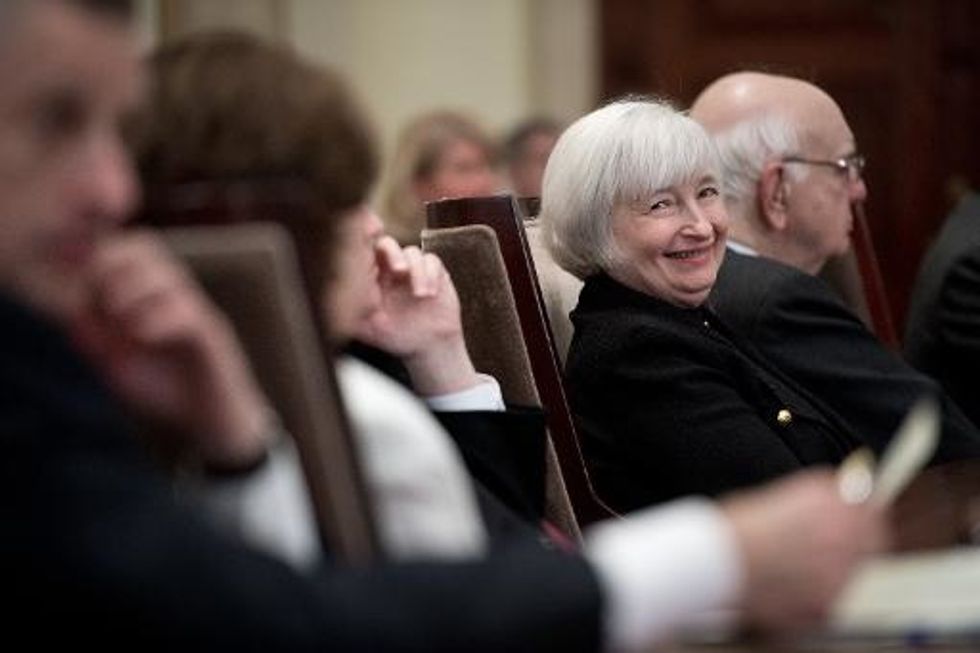 Washington (AFP) – Respected economist Janet Yellen was sworn in Monday as the first woman chair of the Federal Reserve, taking on the burden of winding down the Fed's stimulus without spurring more turmoil.
Yellen inherits the mantle of the world's most powerful central banker from Ben Bernanke, who guided the U.S. and the global financial system through its deepest crisis since the 1930s during his eight years in the job.
Nominated to the job last October by President Barack Obama, she will serve a four-year term concurrent to her ongoing 14 year term on the Fed's board of governors.
The respected economist has worked closely with Bernanke during her three-plus years as Fed vice-chair, and is not expected to depart from his policies aimed at helping lower still-high unemployment levels as long as inflation remains tamed.
Yellen, 67, has served in a number of positions in the Fed, including head of its San Francisco branch, and also has held academic positions at Harvard University and University of California at Berkeley.
She is married to economics Nobel prize winner George Akerlof.
Bernanke will return to academia, meanwhile, including joining the Washington-based think tank the Brookings Institution as a resident fellow.
"He will be a major contributor to the task of understanding the momentous events of the past eight years and crafting imaginative, pragmatic strategies to ensure the stability of the national and global economy," said Brookings president Strobe Talbott.