Yet Another Senate Republican Announces Retirement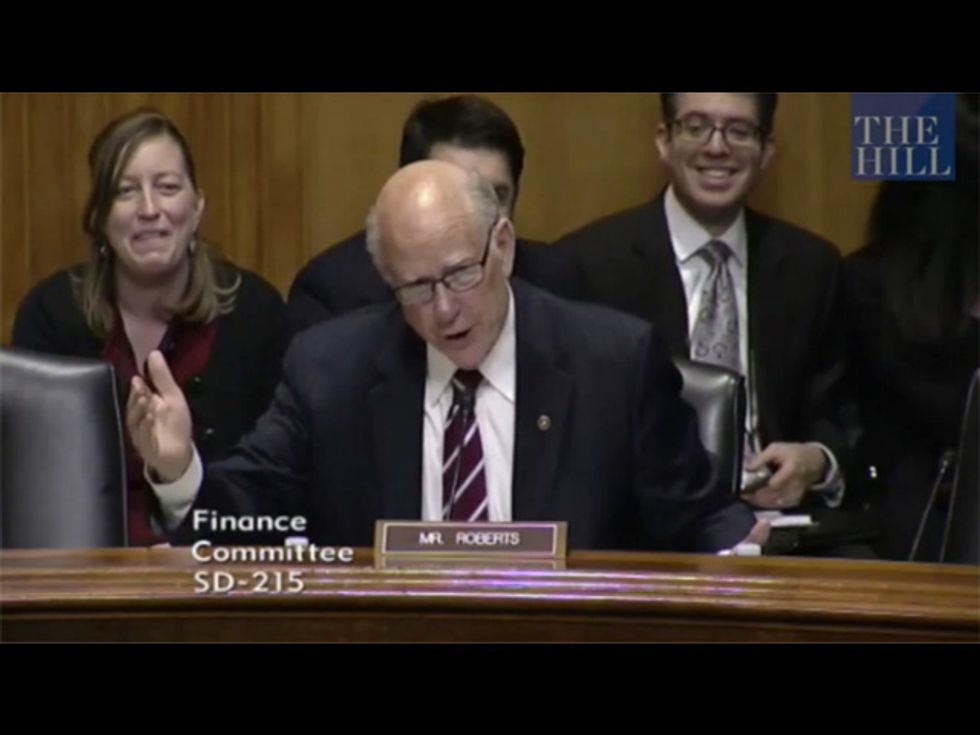 Reprinted with permission from Shareblue.
One of Trump's most loyal foot soldiers in the Senate, Pat Roberts of Kansas, announced Friday that he will not seek re-election in 2020. Roberts is the second Republican senator to announce his retirement in the past month, following Tennessee's Lamar Alexander.
At this time, no Democratic senators have announced retirement plans.
As chairman of the Agriculture Committee, Roberts recently shepherded through a massive farm bill, which, despite Republican efforts, did not impose stricter work requirements on people who receive food stamps.
Roberts, 82, will retire after four terms in the Senate. In his 2014 race, Roberts faced a tough primary challenge, and then went on to win his final term by a mere 10 points, the lowest margin of any Kansas senator in 40 years.
While Kansas has been a reliably red state — Democrats haven't won a Senate seat there since 1932 — the Washington Post notes it "has undergone a political change in recent months."
In the 2018 election, Democrat Laura Kelly defeated Trump lackey and anti-immigration zealot Kris Kobach in a close contest for governor of the state. Additionally, Democrats picked up a House seat in the Kansas City area.
But the bad news for Republicans on election night was only the beginning. In the weeks after the election, several Republican state lawmakers switched parties, joining the Democrats.
State Sen. Barbara Bollier left the GOP after four decades, in part because of Trump's rampant vulgarity toward women. She is not alone in seeing the Republican party accelerate its move to the far fringe of the political spectrum.
"Increasingly, I see the Republican party focusing on issues and approaches that divide our country," state Sen. Dinah Sykes said. "I do not agree with that approach."
In this environment, Roberts — who voted for the Trump agenda more than 96 percent of the time — announced his decision to abandon any attempts to run for re-election.
At the moment, most political handicappers anticipate Republicans will maintain control of the seat. But as 2018 showed, progressive enthusiasm and a powerful rejection of the Trump agenda can prove pundits wrong.
And 2020 is a long way away.
Published with permission of The American Independent.