Yosemite Wildfire That Prompted Air Evacuations Triples In Size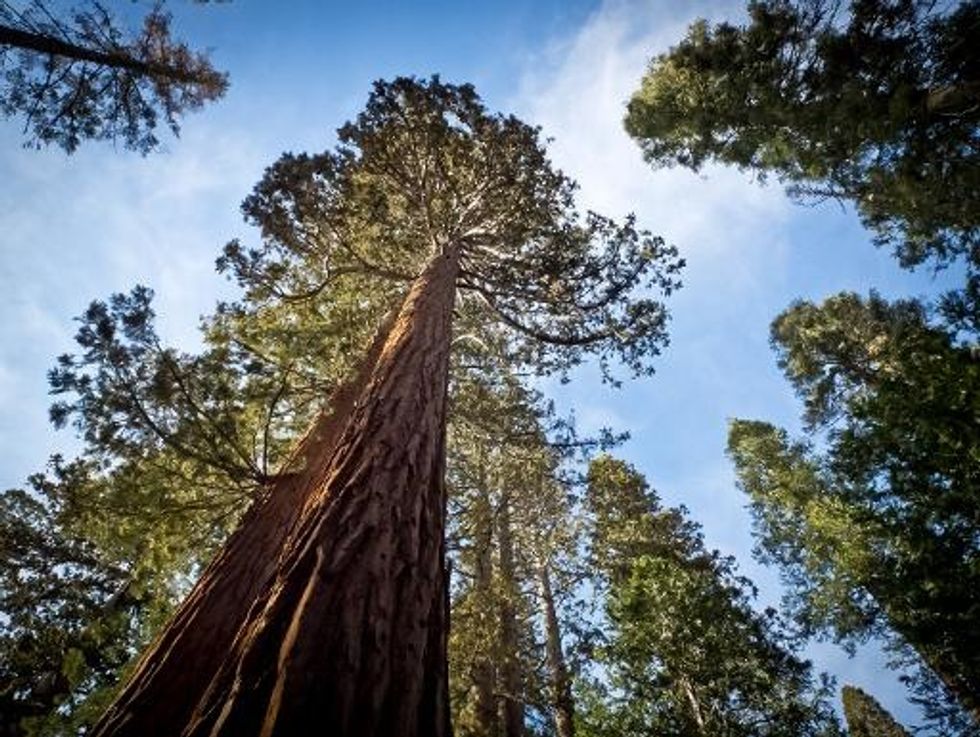 By Joseph Serna, Los Angeles Times
LOS ANGELES — A wildfire in Yosemite National Park that prompted authorities to airlift hikers out of harm's way has tripled in size, growing to nearly 2,600 acres as of Monday morning.
Several water-dropping helicopters and airplanes were assisting hundreds of firefighters on the ground as the Meadow fire burns near Half Dome peak and Merced Lake, said park ranger Scott Gediman.
There was no estimate of how contained the fire was.
The Meadow fire, believed to have been started by one of hundreds of lightning strikes last month, had been smoldering for 49 days at just under 20 acres.
Park officials had been letting it burn to restore the area's natural fire patterns, and given its high elevation (8,000 feet) and slow pace, there was no threat to public safety, officials said.
But when winds pushed the flames into bone-dry brush near hiking trails on Sunday, the fire exploded and ended up cutting off dozens of mountain climbers and hikers from park exits. Some 40 Half Dome hikers had to be evacuated and others were airlifted out, officials said.
East of the park in Mariposa County, fire crews gained the upper hand on the Bridge fire, which has burned about 300 acres and was 70 percent contained. At least 700 homes remained threatened by the fire, but officials have lifted evacuation orders for homeowners, according to the California Department of Forestry and Fire Protection.
And in Siskiyou County in Northern California, the Happy Camp Complex fire has grown to 99,200 acres as it pushes west. The wildfire, currently the biggest in California, was 30 percent contained.
AFP Photo/Mladen Antonov
Interested in national news? Sign up for our daily email newsletter!