You May Never Know Who Owns Your Representative Or Senator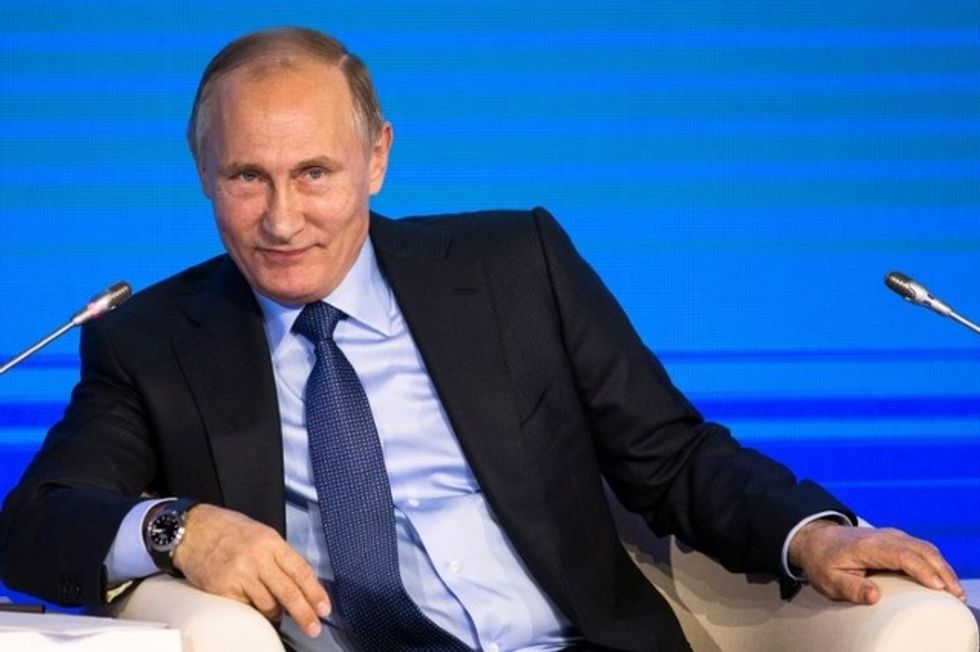 Reprinted with permission from DCReport.
Call it Déjà GRU.
The U.S. Treasury Sec. Steve Mnuchin's recent decision to remove the already limited government oversight on dark money groups could open the doors for foreign donors. Add to that the FEC's inability to regulate online advertising, which is expected to see $2 billion flood the digital platforms such as Facebook and Google this mid-term season. And then there's Vladimir V. Putin's generous offer to help us with our cybersecurity problem at the Helsinki Summit. And it feels like 2016 all over again.
But let's take a closer look at the Treasury's recent move to loosen donor disclosure requirements.
It means groups like the National Rifle Association and the Koch Brothers' Super PAC Americans for Prosperity don't have to disclose their donors to the Internal Revenue Service (IRS), because they are not pure political organizations. Under the new requirements, only charities and political organizations must continue to report donor information to the IRS.
That means less transparency for campaign financing and less information for voters.
So far this election cycle, outside spending has accounted for $197.1 million. That includes money from trade associations, labor unions, social-welfare groups and Super PACs. And that number will grow substantially as we get closer to November. In 2014, at this point in the cycle, outside spending accounted for $131 million. By the time the election was over, it accounted for more than half a billion dollars.
One-fifth of these outside spending groups provides no information on donors at all. Zero. That means nearly $39 million has flooded the campaign trails and there's no public record of where it is coming from. Then 30% of the outside spending groups provide some disclosure, though it's unclear how much that is. And 50.5% of the groups provide full disclosure of their donor base, according to data from the Federal Election Commission and compiled by the Center for Responsive Politics. This was all before The Treasury Department changed its disclosure requirements.
Voter Resources

Represent.Us – A bipartisan anticorruption site with information on current laws, policies, national and local resources to help make a difference in political financing.

U.S. House of Representatives Financial Disclosure Database – Use this site to view the financial disclosure statements for Congressional members and candidates.

United States Senate Financial Disclosures – This site provides the financial reports for Senators, former Senators and candidates from January 2012 to present. Senator reports are available until six years after the Senator leaves office; candidate reports are available for one year after they run for office.
So far in these midterm elections, Conservatives are well ahead of liberals in raising money through dark-money channels. Based on ideology, conservatives account for $131.8 million in total outside spending. That compares to $86 million for liberals and $9.2 million attributed to others, according to the Center for Responsive Politics.
Thanks to the Treasury secretary, and this new policy, we can expect to know far less about who is contributing to which group going forward. Information like the fact that Robert Mercer donated $2 million to a dark money group that peddled anti-Muslim ads on Google and Facebook in the final weeks leading up to the 2016 election. Though to be fair, that only came to light in April due to a gaffe made by the accounting firm for the PAC, Secure America Now, when it provided an unredacted tax form to the Center for Responsive Politics.