Witness: Secret Service Warned Meadows Of Potential January 6 Violence
@next2godwin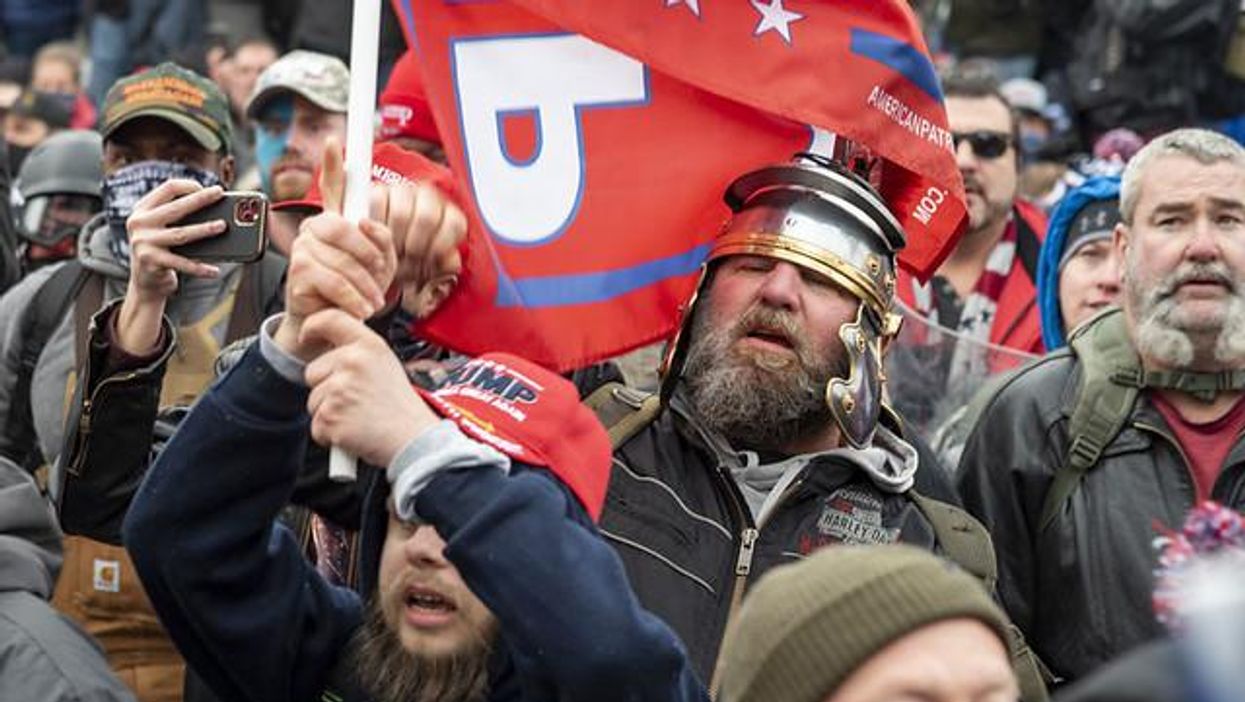 Mark Meadows, the Trump administration's final White House chief of staff, was told that plans to subvert the certification of the 2020 presidential election result using alternate electors weren't "legally sound" -- and was also made aware of intelligence that showed the potential for the January 6 rally to turn violent, the House Select Committee said in a late Friday night court filing.
In its 248-page filing, the House panel pointed to the testimony of Cassidy Hutchinson, a former White House special assistant and aide in Meadows' office, who told congressional investigators she recalled a senior Secret Service official, Anthony Ornato, "coming in and saying that we had intel reports saying that there could potentially be violence on [January 6]. And Mr. Meadows said: 'All right. Let's talk about it.'"
"But, again, I'm not sure if he — what he did with that information," Hutchinson added, referring to Meadows' handling of Ornato's report.
"But despite this and other warnings, President Trump urged the attendees at the January 6th rally to march to the Capitol to 'take back your country,'" Douglas N. Letter, the House's general counsel, indicated in the filing.
Heeding the call, a mob of Trump's supporters marched on the Capitol, breached the perimeters, and attacked law enforcement in an insurrection that left five people dead and got then-President Trump impeached for a second time. He is the first president ever to be impeached twice.
The House panel presented this evidence in its filing to convince a federal judge in Washington to reject Meadow's suit containing sweeping claims of executive privilege and compel him to testify to the panel. Meadows sued the House panel last December to block its subpoenas, which he labeled "overly broad and unduly burdensome."
Meadows has turned over thousands of text messages, but he has refused requests for an interview.
The House panel also argued in its filing that Meadow's claim of executive privilege should not preclude his testimony on the matters it wished to question him on, which includes the plan to replace acting attorney general Jeffrey Rosen with Jeffrey Clark, a Department of Justice official; then-President Trump's attempts to pressure his Vice President, Mike Pence, to abdicate his constitutional duty to count the electoral votes; and activity in the White House just before and right after the insurrection.
To bolster its argument, the House panel cited testimony from Hutchinson, who said her boss, Meadows, was warned "before the January 6th proceeding" about the possibility of violence.
"I know that there were concerns brought forward to Mr. Meadows. I don't know — I don't want to speculate whether or not they perceived them as genuine concerns, but I know that people had brought information forward to him that had indicated that there could be violence on the 6th," Hutchinson had added.
Shortly after the panel's filing, the House voted along party lines to refer a criminal contempt of Congress charge against Meadows, making him the second Trump ally to be criminally referred to the Department of Justice for contempt of Congress.
Meadows' lawyer, George Terwilliger, has argued that his client should not be forced to testify because he had already turned reams of records over to the House panel.