'A Liar And A Traitor': Sen. Warren Denounces Kevin McCarthy Over Deception
@next2godwin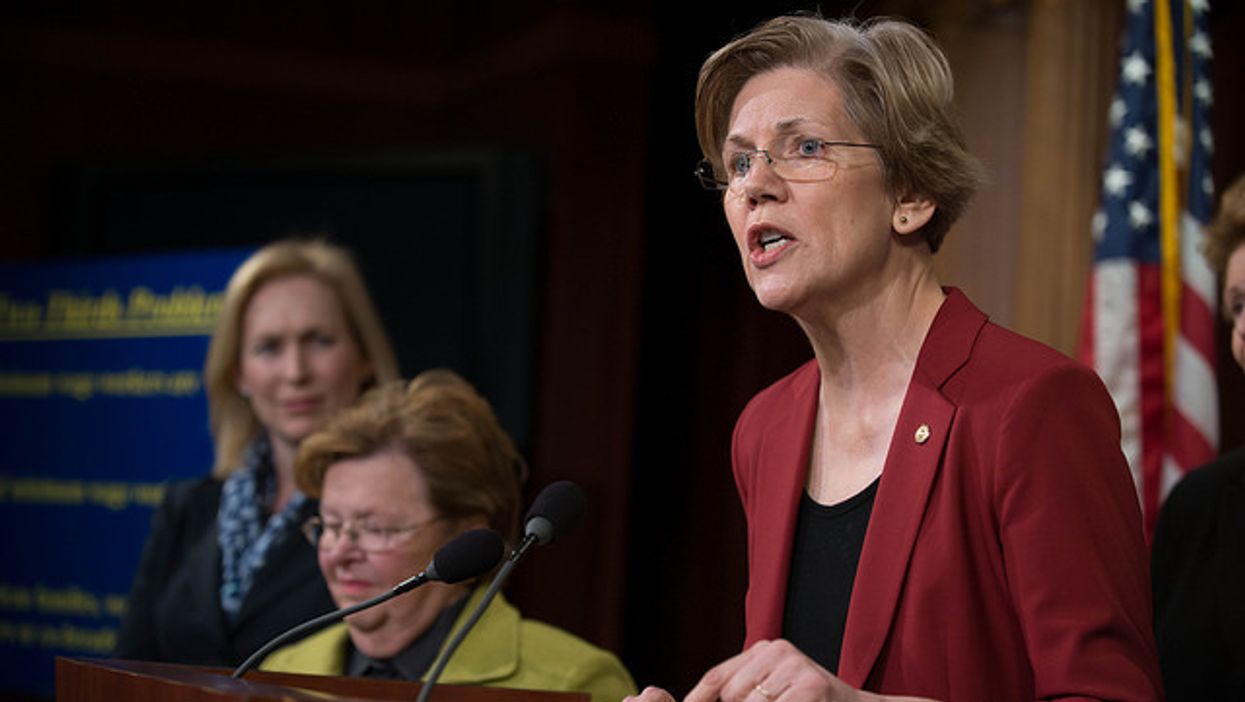 Senator Elizabeth Warren (D-MA) didn't pull any punches when she laid into House Minority Leader Kevin McCarthy (R-CA) on CNN over last week's New York Times report of leaked audio in which McCarthy privately blamed then-President Trump for the January 6 insurrection and suggested that he resign.
In her Sunday appearance on CNN's State of the Union, Warren didn't mince words when CNN anchor Dana Bash sought her reaction to the unfolding situation. "Kevin McCarthy is a liar and a traitor," Warren exclaimed.
"That is really the illness that pervades the Republican leadership right now, that they say one thing to the American public and something else in private," Warren added, referring to McCarthy and GOP lawmaker's willingness to support former President Trump publicly after the insurrection he incited.
Warren expressed her outrage at Trump's allies in Congress, all of whom, she said, "understand" that Trump's "attempt to overthrow our government" was wrong.
"The Republicans instead want to continue to try to figure out how to make the 2020 election different instead of spending their energy on how it is that we go forward in order to build an economy, in order to make this country work better for the people who sent us to Washington. Shame on Kevin McCarthy," Warren added.
Warren's CNN Interview on Twitter
Warren's fierce rebuke comes at a time McCarthy is struggling to put out political fires in the Republican party after he is heard on tape admitting he'd "had it" with Trump and opining that the former president should take responsibility for the January 6 attack.
"Well, let me be very clear to all of you, and I've been very clear to the president — He bears responsibility for his words and actions. No if's, and's or but's. I asked him personally today, 'Does he hold responsibility for what happened? Does he feel bad about what happened?' He told me he does have some responsibility for what happened and he needs to acknowledge that," McCarthy said in a clip obtained by CNN.
Hours before the audio clips were made public, McCarthy and his spokesperson vehemently denied the Times' reporting of his conversion, claiming that McCarthy had, at no time whatsoever, made or shared any suggestion that Trump resign.
"The New York Times' reporting on me is totally false and wrong. It comes as no surprise that the corporate media is obsessed with doing everything it can to further a liberal agenda. This promotional book tour is no different. If the reporters were interested in truth why would they ask for comment after the book was printed?" McCarthy said in a statement.
Although Trump forgave McCarthy for the comments, some staunch Trump-allies, including indicted Steve Bannon and disgraced Rep. Matt Gaetz (R-FLA), have ripped into the minority leader.
McCarthy will need Trump's support to have a chance at the coveted House Speaker title if Republicans win back the House.