When Did Admitting A Mistake Become 'Weakness' For Republicans?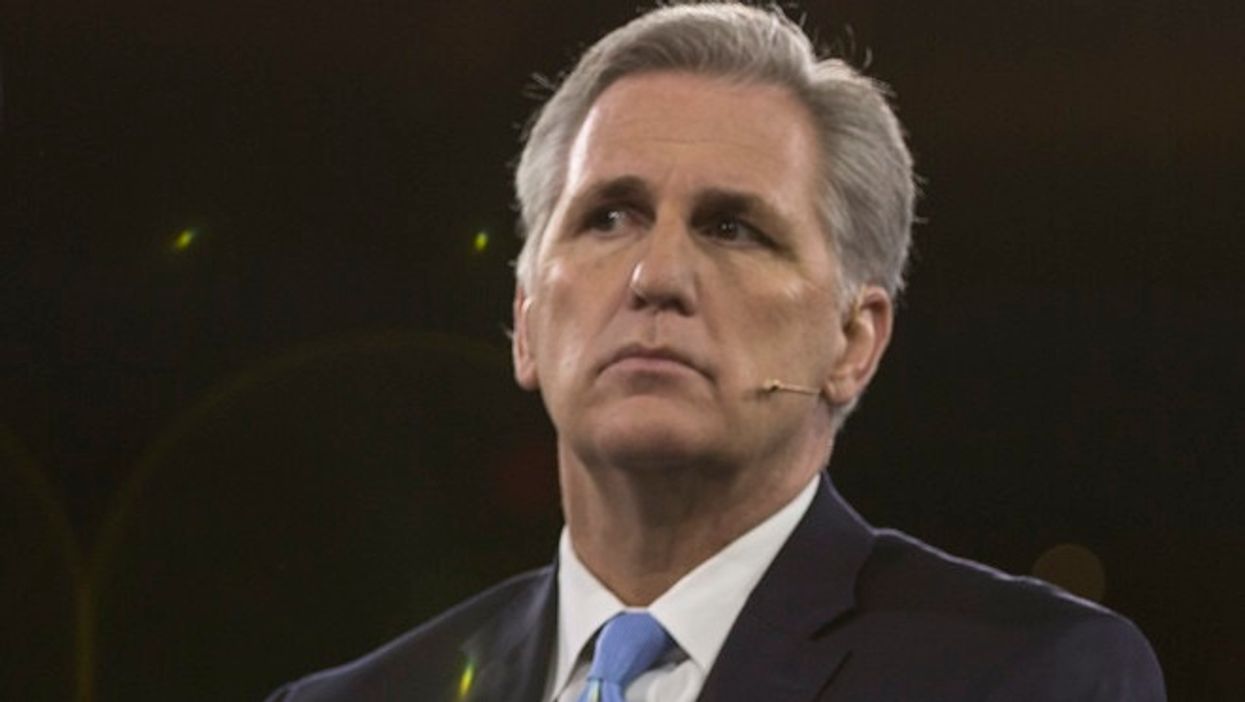 In 2002, Trent Lott of Mississippi tried, awkwardly, to make amends.
What did the then-Senate majority leader do to merit penance? Waxing poetic and perhaps feeling a bit nostalgic, Lott gave a speech honoring the 100th birthday of fellow Republican Sen. Strom Thurmond of South Carolina, the onetime Dixiecrat who once broke off from the Democratic Party with a group of the like-minded to form the States' Rights Democratic Party, built on segregation and steeped in white supremacy.
"I want to say this about my state," said Lott, harking back to Thurmond's 1948 folly. "When Strom Thurmond ran for president, we voted for him. We're proud of it. And if the rest of the country had followed our lead, we wouldn't have had all these problems over all these years, either."
First, Lott backtracked by saying he did not mean what he clearly said, calling the celebration "lighthearted." Next, the apology, "to anyone who was offended."
"A poor choice of words conveyed to some that I embraced the discarded policies of the past," he said in a statement. "Nothing could be further from the truth."
He resigned as majority leader after receiving criticism mostly from Democrats but also from some Republicans, worried they might lose support of Black conservative voters for whom whistling Dixie was a step too far.I'm not sure if Lott's motive was genuine moral growth or reading the room. But at the very least, it acknowledged that longing for the bad old days was not a good thing.
For reasons exemplary or political or both, anything that name-checked the divisive and ugly politics of Dixiecrat days of glory was seen as a drag for a politician and his or her party. This was true even when the words honored Thurmond, a longtime senator, one whose hypocrisy moved front and center when his Black daughter, Essie Mae Washington-Williams, in 2003 claimed her truth and her birthright.
Was 2002 really that long ago? In political years, apparently, yes.
Today, Lott's apology would be seen as "weakness," in GOP canon a deal-breaker, and his resignation a sign of capitulating to the "woke mob," whatever that means. The savvy move would be for Lott to double down, make outraged appearances on right-wing news outlets and field as many fundraising pleas as possible.
Or, he could just deny having said the offensive words in the first place, since refusing to admit the provable, recorded truth is not only acceptable but also encouraged.
It's not that by 2002, or at any time in American history, appeals to racial and cultural grievance — a wish by those on top that everyone else should "know their place" — had lost their ability to work.
But comparing then to now is an eye-opener for those who believe progress and justice move one way, forward. The landscape in 2022 is a reminder that the Southern strategy can morph into the tea party, which can morph into "Make America Great Again," with hardly a tweak.
The fact of a two-term Black president doesn't disprove that theory, and could actually be one reason for the politics of fear getting a reboot. After President Barack Obama, America elected President Donald Trump, still president of the Republican Party if not the United States of America, and his critic and slavish supplicant, Kevin McCarthy, a leader without apology, honesty or shame.
It's become increasingly clear that House Minority Leader McCarthy — longing to change that "Minority" title to "Majority," and seeing it within his grasp come the midterm elections — has no problem distinguishing right from wrong or truth from lies. We know that for a fact, thanks to the slow drip of tapes and reporting from New York Times reporters Jonathan Martin and Alexander Burns in advance of the official release of their book.
McCarthy's own voice reveals this witness to the January 6, 2021, insurrection at the Capitol not only blaming Trump but also worrying that members of his own caucus would be complicit in undermining democracy and would put "people in jeopardy."
In audio that contradicts his repeated denials, McCarthy name-checks Rep. Matt Gaetz of Florida, Rep. Mo Brooks of Alabama and others, citing their incendiary rhetoric and verbal attacks on congressional colleagues such as Rep. Liz Cheney of Wyoming, the same House member McCarthy would force out of leadership when she stood up to Trump's lies and castigated his involvement in January 6.
Gaetz, of course, responded this week, using the phrase "weak men" to describe McCarthy and Rep. Steve Scalise of Louisiana, the No. 2 House Republican, both of whom had questioned the legality of Gaetz's posturing.
Back then, McCarthy fretted about the rantings of Alabama Republican Rep. Barry Moore, who added the obligatory racism, with tweets about supposedly fraudulent votes in Atlanta, Philadelphia and Detroit, and comments on the fatal shooting of Ashli Babbitt, on the front line of rioters. "It was a Black police officer who shot the white female veteran."
McCarthy understood everything, including the implications of members of his party excusing insurrection and violence.
But when the political winds drifted, McCarthy bent the knee to Trump in his Mar-a-Lago Xanadu. No wonder Trump has forgiven him.
McCarthy knew and knows better — and it doesn't matter. Party, tribe and Trump over country and the Constitution.
If McCarthy gets his wish, he might have a devil of a time keeping his GOP caucus in line, though.
To start, there's Rep. Madison Cawthorn of North Carolina, who was at the rally before the storming of the Capitol, as he is at Trump's side whenever possible. Cawthorn is not much good at legislating but great at racking up traffic violations and toting loaded weapons into airports.
And, of course, there's Georgia's Marjorie Taylor Greene, so bold in her texts contemplating "Marshall law" to overturn the results of a free and fair presidential election, so timid with "I don't remember" answers when questioned about the same under oath.
If McCarthy comes out on top in the fall, we'll get to see how a House majority leader operates without a conscience.
In retrospect, Lott's 2002 apology seems almost quaint, recalling a brief period when, even if you didn't mean it, you acted as though you did, as though having character — and a soul — actually counted.
Mary C. Curtis has worked at The New York Times, The Baltimore Sun, The Charlotte Observer, as national correspondent for Politics Daily, and is a senior facilitator with The OpEd Project. Follow her on Twitter @mcurtisnc3. Her Roll Call columns won the 2022 National Headliner Award.