11-Minute Tape Proves Trump Lied About Bob Woodward
@FAWFULFAN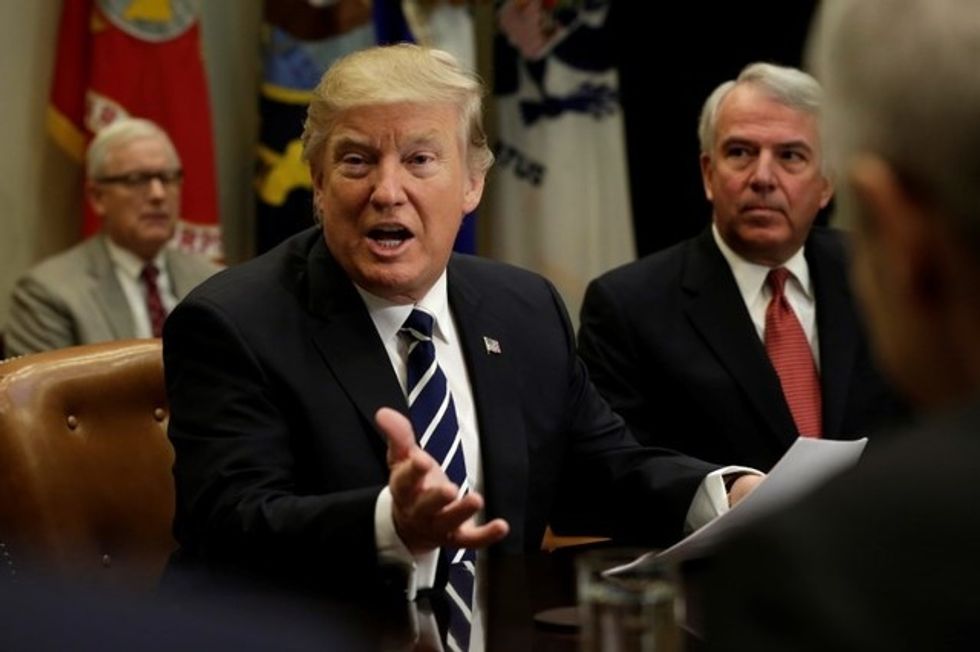 Reprinted with permission from AlterNet.
With the release of Bob Woodward's new book, "Fear: Trump in the White House," President Donald Trump is not pleased. And he is raging that Woodward did not even bother to consult him.
"It's just another bad book. He's had a lot of credibility problems," Trump said of the former Watergate reporter in an exclusive interview with the right-wing Daily Caller. "It's just nasty stuff. I never spoke to him. Maybe I wasn't given messages that he called."
As a matter of fact, Trump did speak to Woodward, in a lengthy interview in April that was posted to YouTube.
Interestingly enough, Trump did not appear to believe Woodward had any "credibility problems" during their discussion. Indeed, Trump, lavished him with praise, saying that "I think you've always been fair," and that even though he was expecting it to be a "negative book," he genially quipped that he was "50 percent used to that."
In the biggest irony, Trump blasted the Obama White House in 2013 for "attacking" Woodward, during a controversy over an exchange Woodward had with an administration aide.
Only the Obama WH can get away with attacking Bob Woodward.

— Donald J. Trump (@realDonaldTrump) March 1, 2013
However, such a change of heart is not out of character for Trump, who notoriously excises people from his good graces at the slightest perception of disloyalty. He is openly longing to fire Attorney General Jeff Sessions for failing to quash the Russia investigation, even though Sessions has in every other respect done Trump's bidding to the letter.
Woodward's book alleges, among other things, that Trump privately calledSessions "mentally retarded" and "a dumb Southerner," and the late Sen. John McCain "a coward," that he wanted to bomb North Korea and assassinate Syrian dictator Bashar al-Assad, that his aides stole his papers "to protect the country," and that he continually frustrated his own lawyers while trying to prep for a possible interview with Special Counsel Robert Mueller as part of the Russia investigation. The book is slated to be released next week.
Matthew Chapman is a video game designer, science fiction author, and political reporter from Austin, TX. Follow him on Twitter @fawfulfan.