'12 Years A Slave,' 'American Hustle' Top Globe Nods
@AFP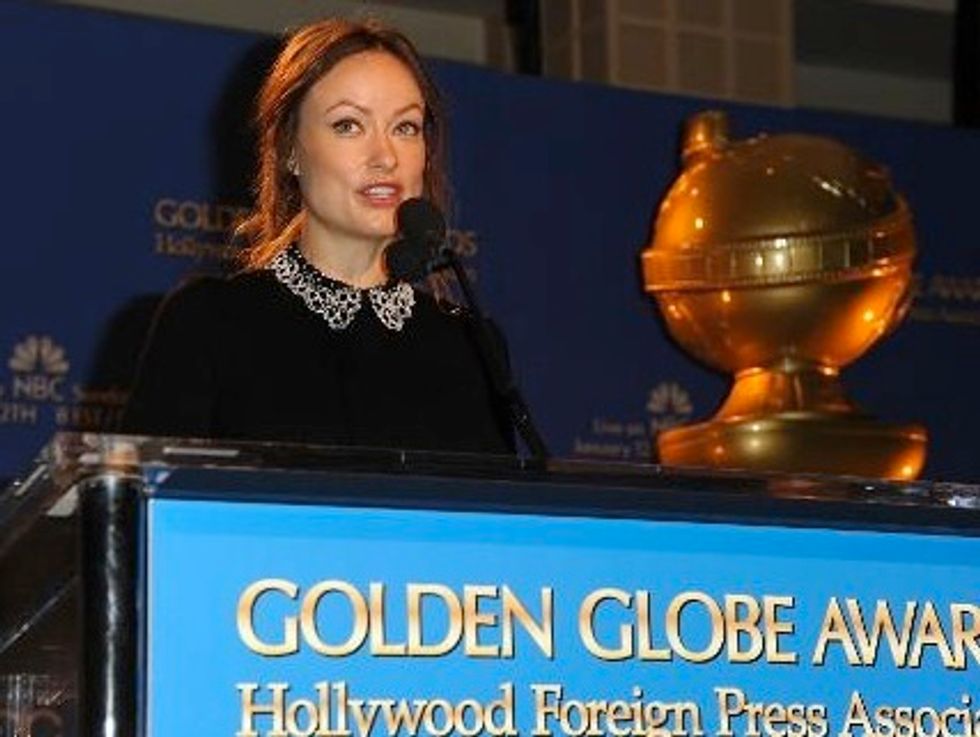 Los Angeles (AFP) – Historical drama "12 Years a Slave" and crime film "American Hustle" won most nominations for the Golden Globes with seven nods each Thursday, as Hollywood's awards season gets into full swing.
In a crowded field of hotly-tipped movies, black and white road movie "Nebraska" came next with five nominations for the Globes, to be handed out next month in Beverly Hills.
Somali piracy movie "Captain Phillips" starring Tom Hanks and "Gravity," with Sandra Bullock as an astronaut abandoned in space with George Clooney, won four nods apiece.
Nominees for best motion picture drama, revealed in a pre-dawn announcement in California, were "12 Years a Slave," "Captain Phillips," "Gravity," "Philomena" and "Rush."
Best drama actor nods went to Chiwetel Ejiofor for "12 Years A Slave," Idris Elba for "Mandela: Long Walk To Freedom," Tom Hanks for "Captain Phillips," Matthew McConaughey for "Dallas Buyers Club" and Robert Redford for "All Is Lost."
Elba's nomination, for a film which had its London premiere on the day the South African anti-apartheid hero died, drew applause from the Beverly Hills hotel media and Hollywood watcher audience.
The best actress in a drama shortlist included three Britons: Judi Dench for "Philomena," Emma Thompson for "Saving Mr. Banks" and Kate Winslet for "Labor Day."
They are up against Australian actress Cate Blanchett in Woody Allen's latest film "Blue Jasmine," and Bullock for "Gravity."
Best director nominees were Alfonso Cuaron for "Gravity," David O Russell for "American Hustle," Martin Scorsese for "The Wolf of Wall Street," Paul Greengrass for "Captain Phillips" and Steve McQueen for "12 Years a Slave."
"12 Years a Slave," about a free man sold into slavery in 19th century America, had already got an early boost on the eve of the Globe nominations, topping the Screen Actors Guild (SAGs) nods Wednesday with four.
Lupita Nyong'o, who earned a best supporting actress nod for her role in the film, said making it had been "such a fulfilling experience."
"And now the way the film is being received is so exciting and so encouraging… I'm just so, so, so happy."
On the small screen, nominations for best TV drama went to cult series "Breaking Bad," which appeared to be the frontrunner, as well as to "Downton Abbey," "The Good Wife," "House of Cards" and "Masters of Sex."
Shortlisted for best drama actor were Bryan Cranston as chemistry teacher turned drug lord Walter White in "Breaking Bad," Liev Schreiber in "Ray Donovan," Britain's Michael Sheen in "Masters of Sex," Kevin Spacey for "House of Cards" and James Spader for "The Blacklist."
Best TV drama actress nominees are Julianna Margulies for "The Good Wife," Tatiana Maslany for "Orphan Black," Taylor Schilling for "Orange is the New Black," Kerry Washington for "Scandal" and Robin Wright for "House of Cards."
The sheer quality and number of films in the awards race this year has astonished industry watchers.
"This is easily the best year I've seen," Variety's awards editor Tim Gray, who has worked at the industry journal since 1981, told AFP.
"Usually there are three or four films that are certain to be nominated for best picture, and then you guess what films will fill the other slots. This year, there are at least 15 films that deserve a best picture nomination."
AFP Photo/Robyn Beck