More Than 20 Injured As Thousands Protest Austerity In Brussels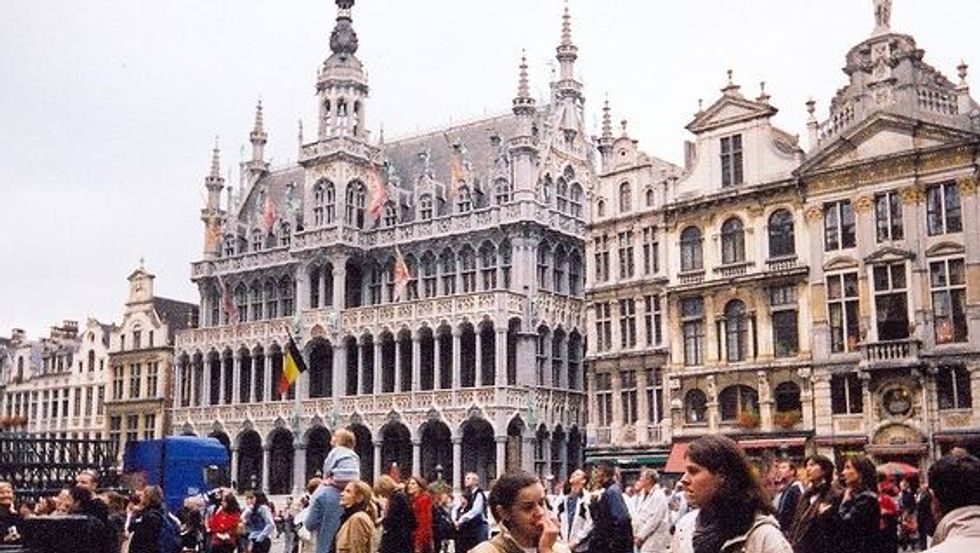 BRUSSELS — More than 25,000 people took part Friday in a European trade union demonstration in Brussels against austerity, while more than 20 people were injured in the protest that at times turned violent, a police spokeswoman told the German news agency dpa.
A "minority" of demonstrators were aggressive, throwing objects including stones and barriers, and "anything they could find," said police commissioner Ilse Van de keere.
Eight protesters and three police officers were taken to hospital with injuries, while around 16 people received first-aid treatment for minor wounds, Van de keere added.
The demonstration passed the U.S. Embassy, where some protesters were seen hurling stones and firecrackers towards police. The embassy was placed under lockdown.
Police officers used water cannon in the area near the embassy — located close to the royal palace — and around the European Union institutions headquartered in Brussels, according to police and witness reports.
Belgian broadcaster RTBF described demonstrators marching among a "forest" of red flags. Several demonstrators were masked, according to witnesses.
The demonstration was organized by the European Trade Union Confederation to protest against austerity measures prescribed in response to Europe's economic crisis.
"Austerity is not working. Austerity is causing a mounting social and economic crisis: over 26 million Europeans are jobless," ETUC leader Bernadette Segol said ahead of the demonstration, demanding "a new path for Europe, based on investments, quality jobs and equality."
Anger at EU austerity measures is expected to prompt a voter backlash in European elections on May 22-25, with large gains predicted for extremist and eurosceptic parties.
Photo: Dewfs via Flickr