Double-Dealing Ramaswamy Was On Both Sides Of Diversity Debate
@MJBoddie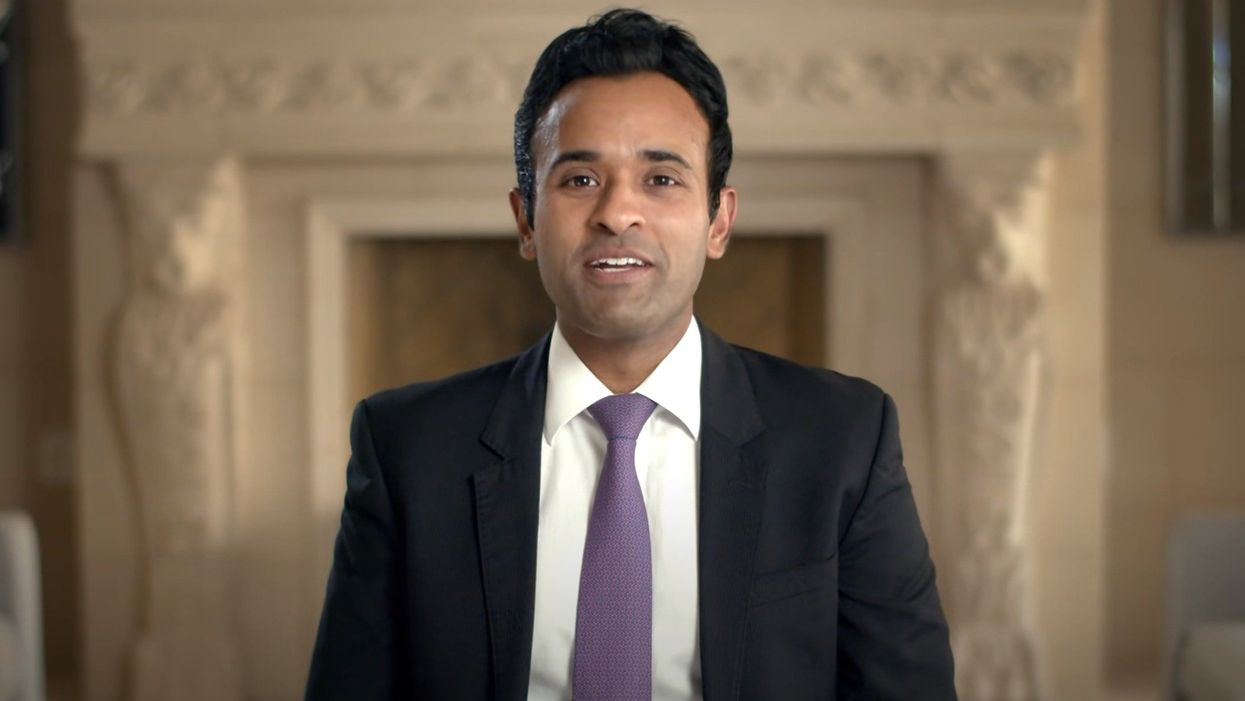 Tech millionaire and 2024 Republican candidate Vivek Ramaswamy founded a diversity, equity and inclusion-friendly company, Roivant Social Ventures, in 2020.
According to Axios, the company launched "a nonprofit arm whose official mission now includes increasing the racial and gender diversity of pharma industry leadership."
Regarding an entirely separate venture — a firm called Strive Asset Management — last month, CNBC reported:
What he doesn't tell voters is the asset management firm he co-founded has engaged more with Republican Party officials behind the scenes than was previously known, according to private email correspondence reviewed by CNBC.
The emails show how the firm, Strive Asset Management, became a lead organizer and voice against environmental, social and governance, or ESG, investing,both before and since Ramaswamy entered the presidential race in February.
​Furthermore, Axios reports the 2024 hopeful is now "best known for arguing that ESG and DEI run counter to fiduciary duty and can have undue influence on cultural change," pointing out that "ESG is an acronym standing for 'environmental, social and governance,'" while "DEI is an acronym standing for 'diversity, equity and inclusion.'"
No longer RSV's chief executive officer, Ramaswamy claims the company, formerly known as Roivant Foundation, was a "narrow scope with minimal resources," sans DEI initiatives at its start.
Axios notes RSV's website confirms it "partners with and sometimes invests in outside companies and groups to help create 'systemic improvements to health equity."

In defense of his current anti-ESG and DEI stance, Ramaswamy says, "Our business model was identifying abandoned drugs or areas that were languishing despite having tons of money poured into them, and we evaluated hundreds of these."
However, Axios also reports the company's current CEO "Lindsay Androski, wrote a September 2022 op-ed for the LA Times titled: 'Why the lack of diversity in drug industry leadership is hurting women and people of color.'"
Furthermore, RSV's website also says, "We hire motivated people with diverse backgrounds, identities, experiences and skillsets. We are committed to fostering an inclusive culture."
Reprinted with permission from Alternet.