5 Reasons You Need A VPN When You Travel — and Why You Should Use Disconnect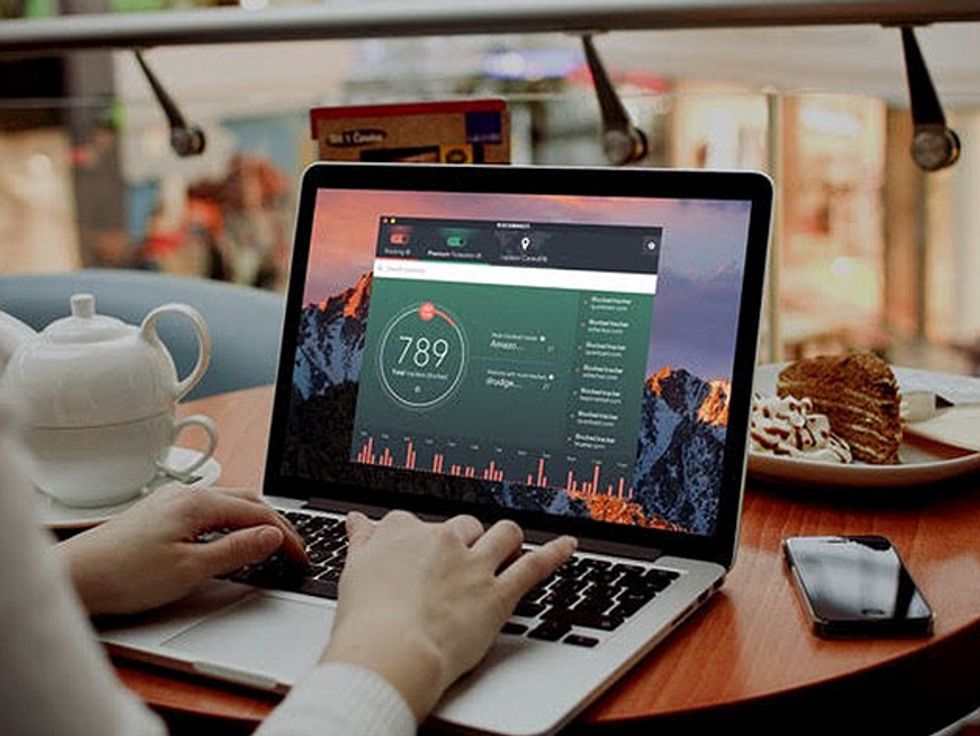 The message has become so battle-worn that you can probably nearly recite it in your sleep — a virtual private network (VPN) is essential to your security on the web. But after hearing the constant drumbeat of advocates for so many years now, there may be plenty of relatively novice web users who don't fully understand what a VPN does or how it can serve as a vital line of defense for you, your digital systems, and your precious information.
For those in the know, you can cut right to the chase and get a year of protection from one of the most highly-regarded VPN services on the market — Disconnect — for a ridiculously low $19 (over 60 percent off) from The National Memo Store.
However, for those a bit fuzzier on exactly what a VPN offers and how, we've broken down five very simple ways a VPN is an essential travel partner literally anywhere you go.
1. Public WiFi is sketchy… and a VPN is your bulletproof vest.
Sure, we all love public WiFi. Nobody wants to use their oh-so-precious cellular minutes while they're strolling through the mall if that mall is kind enough to offer free public WiFi for its customers. But hold on… just because the mall wants to give you something nice and do you a solid, that attitude is not necessarily held by everyone using that public hub. In fact, crooks routinely stake out those hubs, preying on devices that log in, leaving their personal information vulnerable to theft.
Not so with a VPN. Disconnect allows you to use the WiFi to connect, yet provides encryption via its own iron-clad connection shielding in any location anywhere. Behind that level of security, hackers and cyberthieves can't crack your defenses and attack your data and files.
2. Some countries aren't fans of a free information exchange.
If you remember back when you could roam freely almost anywhere on the web and see it all… well, that was a long time ago. Nowadays, some countries take a very heavy-handed approach to what citizens and visitors can see on the internet, blocking many popular news sites, social media platforms, and search engines to restrict the flow of information.
With a VPN like Disconnect, those restrictions fall away. You can elect to connect to a server outside the country you're in, instantly getting you around any particular country's arbitrary web bans.
3. Did we mention watching whatever you want whenever you want?
Sometimes, international content providers can seem just as authoritarian as rigid governments. Many companies who own worldwide distribution rights to your favorite films, television series and music will even go so far as to control it by national boundaries, geo-locking their product around the world.  That means if you want to log into your American Netflix account and watch movies while you're on vacation in Europe… no dice.
Instead, fire up your VPN and you can decide which of your provider's servers to log into, meaning you can either connect locally to surf the web (and watch content) like other locals; or choose a server in another country, cloaking you to look like you're physically located anywhere you want — and subject only to those rules.
4. If no one can see you, no one can hurt you.
Anonymity is the best defense. Remember those hackers and cyberthieves? Behind the veil of total privacy provided by VPNs like Disconnect, you can go anywhere on the web, do anything and leave no trail of those activities. Thieves can't steal what they can't find, and if your VPN provider makes you the equivalent of an internet ghost, malicious forces can't target your vital financial and personal information for attack.
Foreign agencies and government watchdogs? Nope, they can't see you either. Even nosy friends, family and other associates will never know what you've been doing online.
5. Speed up your web connection overnight.
You may wonder if funneling your internet connection through a VPN's secure encryption tunnel will slow your roll online. And in some cases, it can. However, in addition to its other VPN advantages, Disconnect is also a malware and web tracking blocker. Where standard internet connections can leave you vulnerable to those cookies following you all over the web and bogging down your service, Disconnect sweeps those trackers and other unnecessary browser activities away. In fact, Disconnect will have you browsing up to 44% faster — and using almost 40% less bandwidth to do it.
In addition to Disconnect's current 1-year deal for $19, you can also lock in their services to longer term, equally attractive rates, including a three-year plan for $29 and lifetime Disconnect protection for only $49.
This sponsored post is brought to you by StackCommerce.