9 Things You Should Know About the Gretchen Carlson Lawsuit Against Fox Chief Roger Ailes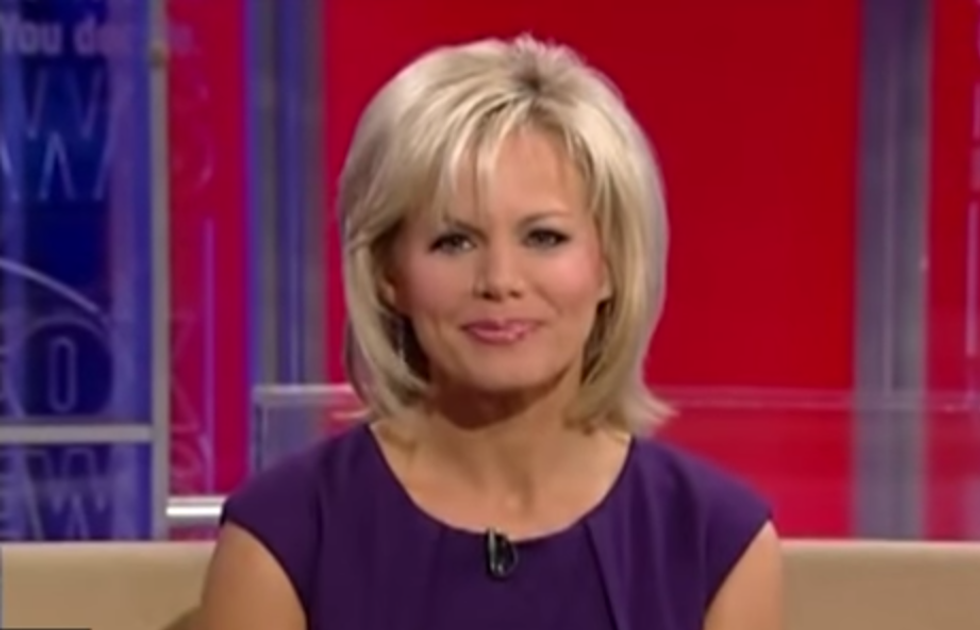 Published with permission from Alternet.
In a lawsuit filed Wednesday, Gretchen Carlson, a longtime Fox News personality who has been with the network since 2005, alleges that chairman and CEO Roger Ailes subjected her to harassment with sustained regularity. In the court filing, Carlson states that Ailes "sabotaged her career," because she did not give into his sexual advances and because she complained about the sexism she experienced at the network. Carlson describes Fox News as a place where the ethos is "boys will be boys" and girls will shut up about it and like it, if they know what's good for them.
Ailes has been the head of Fox News since it launched, and managed to steer the ship to massive right-wing success. There's no telling exactly how these charges will affect the network—or Ailes, or his tenure there, if at all—but in the meantime, here are nine things you should know about the case as it stands right now.
1. Carlson's lawsuit says harassment by Ailes was "persistent and severe."
Carlson says nine months before her she was terminated for refusing Ailes' sexual advances, they met to discuss the sexist treatment she endured regularly. She alleges that during the meeting, Ailes told her, "I think you and I should have had a sexual relationship a long time ago and then you'd be good and better and I'd be good and better," adding that "sometimes problems are easier to solve that way."
Here are a few, but not nearly all, of the other sexist things Carlson says Ailes said or did to her:
Ogling her in his office and asking her to turn around so he could get a better view of her posterior.
In a group that included Carlson, stating he'd slept with three other Miss Americas but not her.
Telling Carlson she was "sexy," but "too much hard work," presumably because she complained about being objectified.
2. Carlson says Steve Doocy, co-host on Fox & Friends, also behaved inappropriately.
Doocy allegedly "regularly" treated Carlson in a "sexist and condescending way," including "pulling down her arm to shush her during a live telecast," and "mocking her during commercial breaks, shunning her off air, refusing to engage with her on air, belittling her contributions to the show, and generally attempting to put her in her place." When she complained, she says Ailes called her a "man hater," a "killer," and told her she needed to "get along with the boys."
3. Ten women allegedly reached out to Carlson's lawyers after she filed her lawsuit.
Media Matters cites the host of CNN's "Reliable Sources," Brian Stelter, who yesterday stated, "I just spoke with one of the attorneys involved in Carlson's suit. They say that 10 women have called the law firm today, wanting to speak with the law firm because they say they also have stories to share about treatment by Roger Ailes." He noted that this "doesn't mean they are alleging anything, any wrongdoing, and they are not suing." But obviously, Carlson's lawyer's have made this info known because it suggests there may be additional complaints against Ailes forthcoming.
4. This is not the first time Ailes has been accused of sexual harassment.
The Washington Post cites author Gabriel Sherman's 2014 bookThe Loudest Voice in the Room: How the Brilliant, Bombastic Roger Ailes Built Fox News—and Divided a Country.According to the book, Ailes, who was working as the executive producer of a late-night NBC show in the 1980s, interviewed Randi Harrison for a producer job. She says he told her, "If you agree to have sex with me whenever I want, I will add an extra hundred dollars a week" to her salary. Fox News issued a statement denying the charges. The New York Times notes that Harrison re-confirmed the story when the paper reached out to her following Carlson's filing on Wednesday.
5. Carlson wrote a 2015 column recounting numerous encounters with sexism in the industry.
In a Huffington Post piece from June of last year, Carlson says she had remained "silent" about incidents of sexual harassment that happened when she was "young and afraid to speak out," partly because she was worried she might be branded a "troublemaker." She recounts meeting a TV executive in New York City who "threw himself on top of me and stuck his tongue down my throat," and  a "top public relations executive" in Los Angeles who "put his hand on the back of my head and shoved my face into his crotch." A cameraman at her first job who'd helped her attach microphones later "started talking about how much he'd enjoyed touching my breasts." Though in the latter incident, the cameraman was ultimately fired, Carlson says nothing happened with the other men, and that she told no one. "After each incident, I spent sleepless nights wondering what I should do next. Should I tell someone? But whom could I tell? In my heart I knew that I wouldn't be believed. These men were powerful, and I had no power. So I stayed silent."
6. Ailes claims Carlson's lawsuit is "defamatory" and "retaliatory."
Politico quotes Ailes' statement, released late Wednesday, responding to the charges against him:
"Gretchen Carlson's allegations are false. This is a retaliatory suit for the network's decision not to renew her contract, which was due to the fact that her disappointingly low ratings were dragging down the afternoon lineup. When Fox News did not commence any negotiations to renew her contract, Ms. Carlson became aware that her career with the network was likely over and conveniently began to pursue a lawsuit. Ironically, Fox News provided her with more on-air opportunities over her 11-year tenure than any other employer in the industry, for which she thanked me in her recent book. This defamatory lawsuit is not only offensive, it is wholly without merit and will be defended vigorously."
7.21st Century Fox says it's conducting an 'internal review' of the charges against Ailes and Doocy.
Per Politico, the statement reads: "The Company has seen the allegations against Mr. Ailes and Mr. Doocy. We take these matters seriously. While we have full confidence in Mr. Ailes and Mr. Doocy, who have served the company brilliantly for over two decades, we have commenced an internal review of the matter."
8. Carlson's former show, Fox & Friends, did not cover the lawsuit, but found time for other important stories.
Media Matters took a quick look at the topics Fox & Friends found time to touch on while not once mentioning Carlson's lawsuit. These included hard-hitting topics such as McDonald's breakfast menu adding a few items, Taylor Swift's giant water slide, and the idea that Ivanka Trump might be chosen as her dad's VP.
9. Bloomberg Politics did a roundup of sexist comments directed at Carlson and it's pretty bananas. Also, disgusting. 
Kali Holloway is a senior writer and the associate editor of media and culture at AlterNet.
Photo: Fox News