9/11, Al-Qaeda Invoked As Lawyers Begin Arguing Terror Trial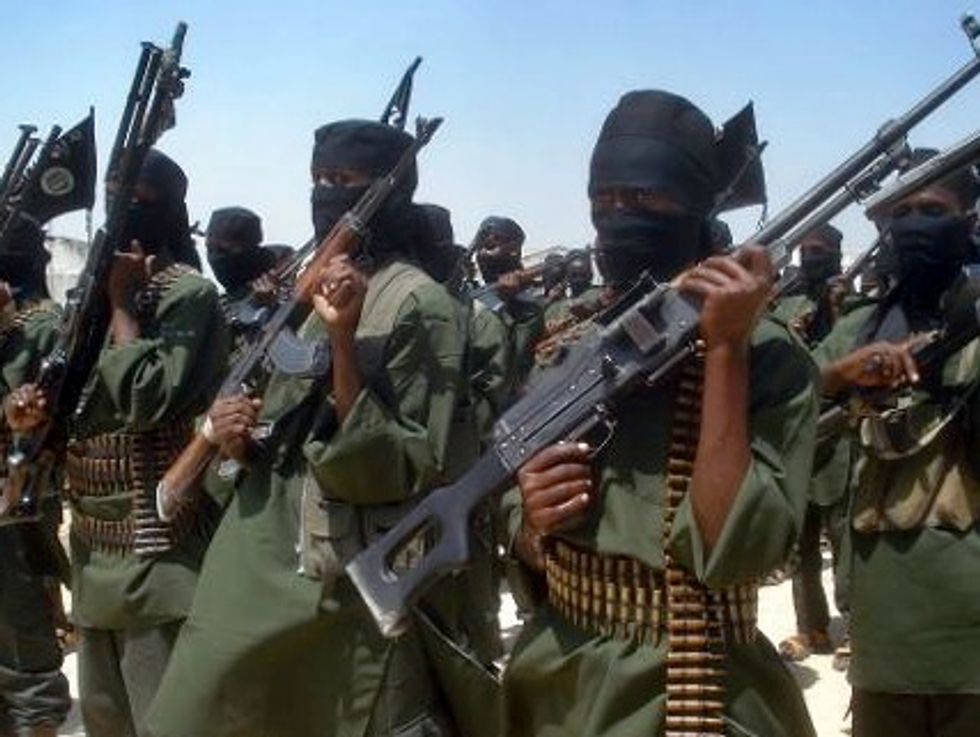 By Tina Susman, Los Angeles Times
NEW YORK — Prosecutors portrayed an alleged al-Qaeda spokesman as a member of Osama bin Laden's inner circle Wednesday as they began trying to convince a jury that he knew in advance of terrorist plots against U.S. targets, even if he did not plan or take part in them.
But the defense attorney for Sulaiman abu Ghaith, who faces three terrorism-related charges, said the government was counting on fear and anger generated by the September 11, 2001, attacks to convict a Muslim husband and father who had said some "dumb" things in the past.
The case is the first stemming from the 2001 attacks to be heard in a U.S. court. Prosecutors say abu Ghaith, 48, is the highest-ranking al-Qaeda official to stand trial in this country.
Spectators and journalists passed through metal detectors before being allowed to enter the federal courtroom in lower Manhattan, less than a mile from the site of the fallen World Trade Center buildings. The specter of the attacks nearly 13 years ago, and the wars they unleashed, hung heavy in the room.
Speaking for the prosecution, assistant U.S. Attorney Nicholas Lewin mentioned al-Qaeda more than 50 times and referred repeatedly to bin Laden and September 11 during his 25-minute opening statement.
"Literally hours after the attacks, Osama bin Laden turned to this man," Lewin said, standing inches from abu Ghaith and gesturing toward the balding, bearded defendant. "Osama bin Laden asked that man to deliver al-Qaeda's murderous decree to the entire world. What did he do? He agreed."
Abu Ghaith, who wore a suit and tie, did not move as Lewin moved close to him. He looked directly at the jury while listening to the proceedings via an Arabic translator. He faces life in prison if convicted of conspiring to kill Americans; conspiring to provide material support and resources to terrorists; and providing material support and resources to terrorists.
The charges stem in part from videos that prosecutors will show jurors of abu Ghaith in the days after September 11, praising the attacks and warning of more.
"You don't sit outside a cave on September 12, 2001, with the most wanted man on Earth unless you are on the inside of al-Qaeda, at the very, very top," Lewin said as he displayed a large photograph of the defendant and bin Laden in Afghanistan on the day after the attacks.
In his opening statements, defense attorney Stanley Cohen said the reliance upon videos and on testimony of two witnesses who are cooperating with prosecutors showed the hollowness of the government's case.
"At the end of the day … there is the substitution of evidence with fright, alarm," said Cohen, dismissing the prosecution's cooperating witnesses as unreliable.
One of them was convicted of terrorism-related charges in upstate New York and then became "born again" and began feeding information to the government, Cohen said. The other is under indictment in the United States on terrorism-related charges and would be arrested if he came to this country. He will testify via a video link from Britain next week.
Both will claim to have watched abu Ghaith try to recruit men into al-Qaeda to fight a holy war against the United States, but Cohen said abu Ghaith's words are not enough to convict him of terrorism.
"Yes, he's an ideologue," Cohen said of abu Ghaith, a cleric originally from Kuwait. "Some of what he said is dark, it's stupid."
"They'll outrage you," he said, referring to some of abu Ghaith's post-Sept. 11 comments. But Cohen said they are not enough to prove that abu Ghaith conspired against the United States or provided direct support to terrorists.
Prosecutors said earlier that they expected to take about a week to wrap up their case. The defense estimated it would need five days. It took two days to settle on a jury, whose mainly female members include a teacher, a restaurant manager and a secretary.
Abu Ghaith has been in custody since his arrest last year in Jordan.
AFP Photo/Abdurashid Abdulle