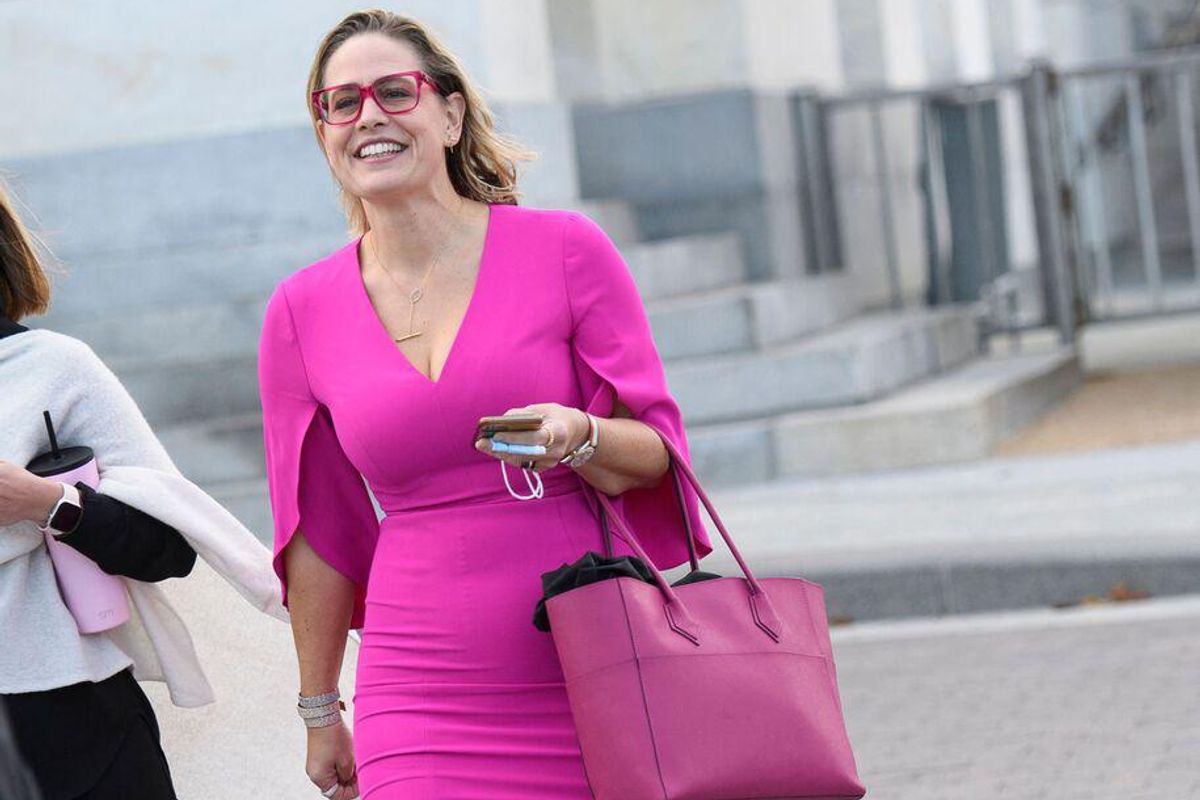 Kyrsten Sinema
Sen. Kyrsten Sinema (I-AZ), who left the Democratic Party last December, has yet to announce if she'll run for re-election next year. But, according to a document obtained by NBC News, if she does run, she sees her "path to victory" through "a third of the state's Republican voters" and "anywhere from 15 to 20 percent of the state's Democrats."

NBC News published the "two-page prospectus" on Monday, which purports to explain how "Kyrsten Will Win Arizona" in 2024.

"She receives significant crossover support from Republicans and current polling shows her favorability as high as 34 percent with Republican voters," the document declares, noting Sinema — if she runs — will focus on courting "a significant number of the state's independent voters and soft Republicans turned off by their party's rightward swing."
Under the banner "Kyrsten's Path to Victory," the document says Sinema can win by attracting 10% to 20% of Democrats, 60% to 70% of independents and 25% to 35% of Republicans.
Indeed, while Sinema's campaign notes she'll need "a majority of" independent voters and "at least a third" of Republican voters, she only plans to go after an untold "percentage of Democratic voters" to win, according to the document.

"Notably, the document suggests Sinema will attract more votes from Arizona Republicans than Democrats, despite having been a Democrat for a decade in Congress and continuing to get her committee assignments through the Democratic Senate majority," NBC News reports.
Reprinted with permission from Alternet.

Advertising
Start your day with National Memo Newsletter
Know first.
The opinions that matter. Delivered to your inbox every morning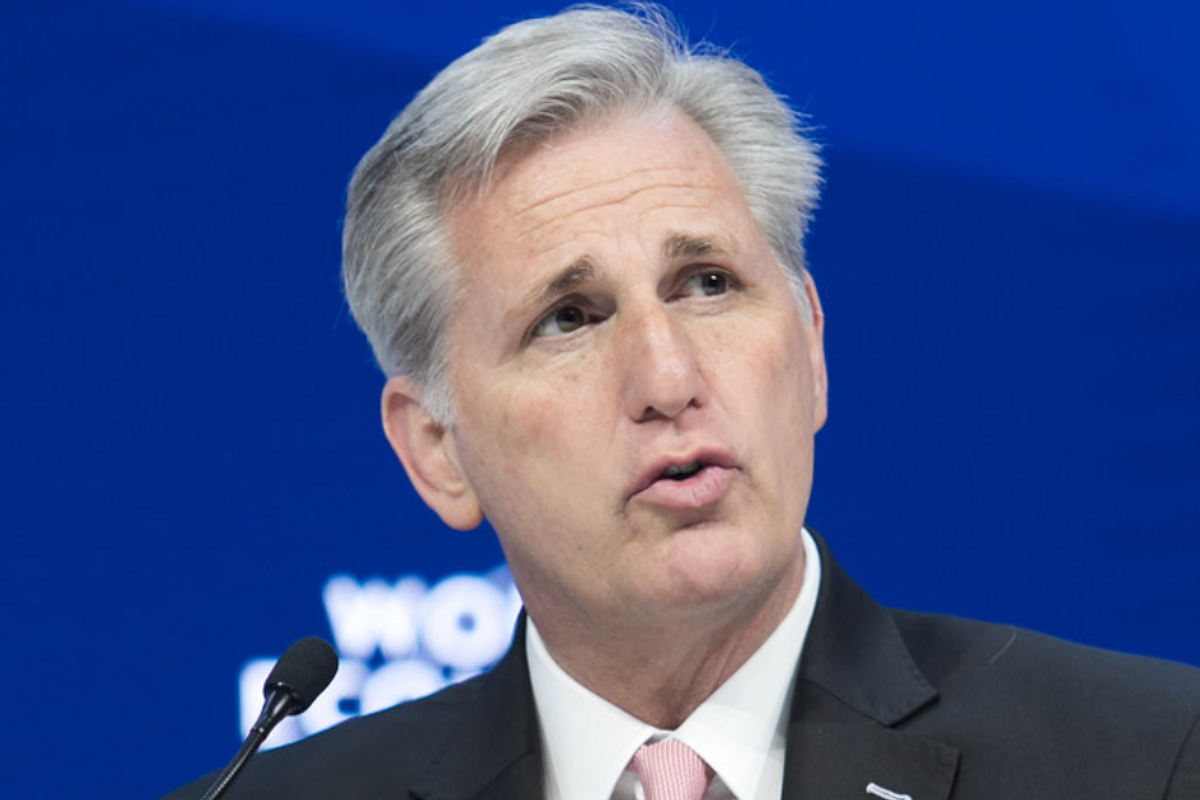 As House Republicans fail to advance spending bills needed to fund the federal government and avert a government shutdown, right-wing media are at odds with one another over whether to cheer on the possibility of a shutdown or ridicule those Republicans leading the charge toward it.
The federal government will enter a partial shutdown by the end of this week unless Republicans can agree to funding extensions, which would mark the sixth consecutive shutdown brought on by a Republican-controlled House of Representatives.
Reprinted with permission from Media Matters.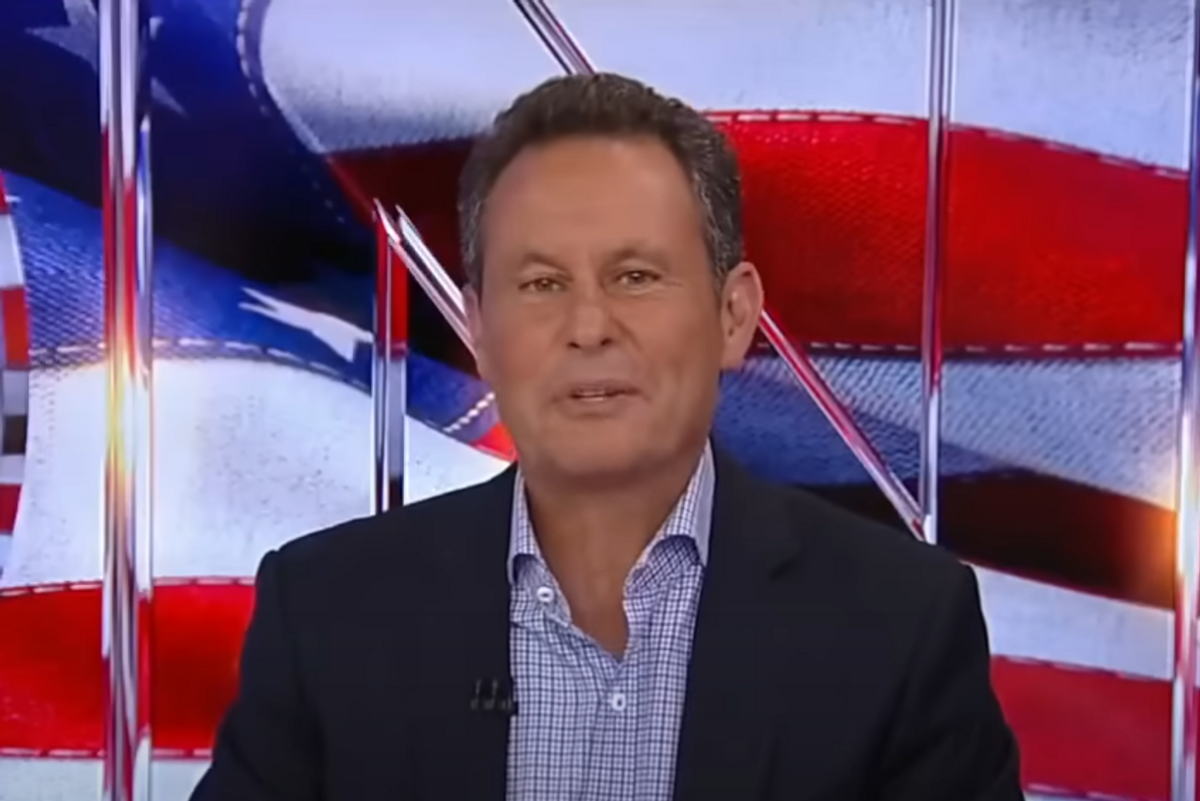 The White House is mocking a Fox News host who appeared stunned as the former president of Ukraine destroyed House Republicans' impeachment case against President Joe Biden on live-air in real time.
Fox News host Brian Kilmeade, a supporter of Donald Trump, on Monday interviewed former president of Ukraine, Petro Poroshenko, who served from 2014 to 2019. Kilmeade previously had interviewed Viktor Shokin, the former prosecutor general of Ukraine, who was fired in 2016 for not prosecuting corruption cases.
"I had a chance to talk to Viktor Shokin, a man who says he was friends of yours, who you asked to come back and help out during the transition after the previous regime," Kilmeade told Poroshenko. "Here's what he said on why he was fired by you. Listen."
Reprinted with permission from Alternet.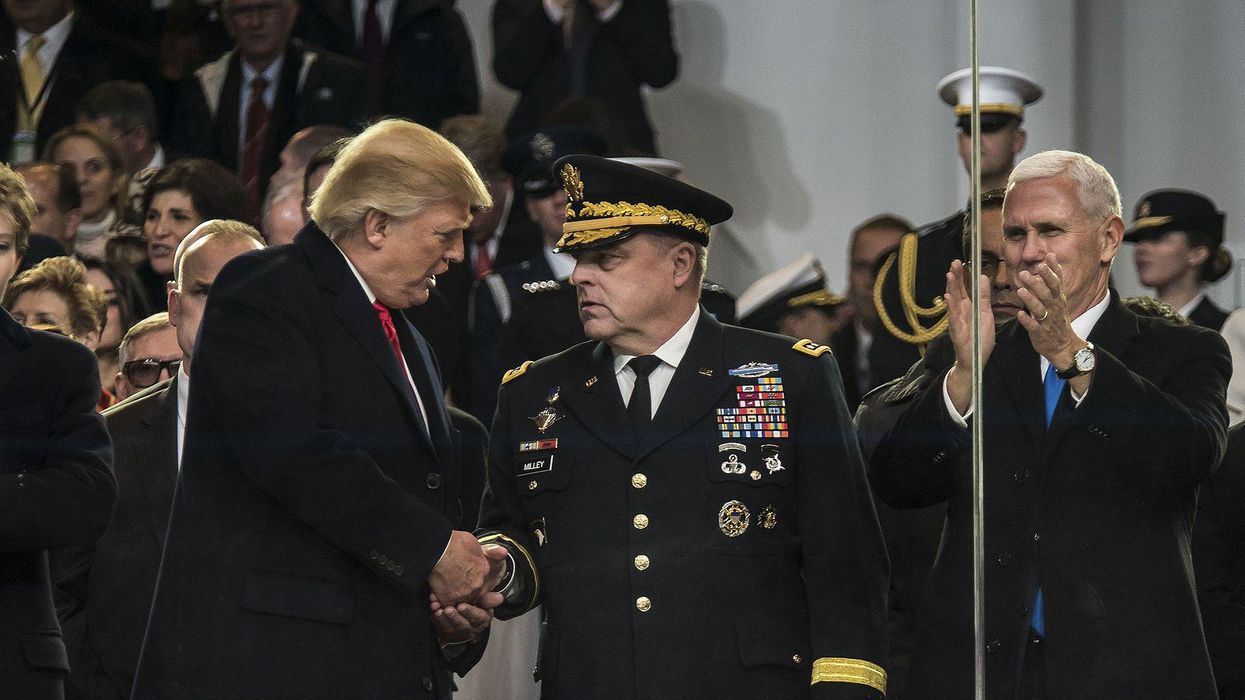 We've long known who Donald Trump is: narcissistic, impressed with authoritarian displays, contemptuous of anyone he sees as low status, a man for whom the highest principle is his own self-interest. It's still shocking to read new accounts of the moments where he's most willing to come out and show all that, to not even pretend to be anything but what he is—and holy crap, does The Atlantic's Jeffrey Goldberg have the goods in his new profile of outgoing Joint Chiefs of Staff Chair Mark Milley, which focuses on Milley's efforts to protect the military as a nonpartisan institution under Trump.
Two moments stand out for Trump's casual cruelty. In one, a severely wounded Army captain had sung "God Bless America" at the welcome ceremony for Milley as the new Joint Chiefs of Staff chair:
After Avila's performance, Trump walked over to congratulate him, but then said to Milley, within earshot of several witnesses, "Why do you bring people like that here? No one wants to see that, the wounded." Never let Avila appear in public again, Trump told Milley.
It's a moment that echoed Trump mocking a disabled reporter, or reportedly refusing to visit a cemetery for World War II dead in France, saying "Why should I go to that cemetery? It's filled with losers" and calling dead Marines "suckers." That cruelty was not how Trump's reaction to Capt. Mark Avila was reported at the time.
It's too much to hope that the media will learn its lesson here, of course.
While Trump sees members of the military who are injured or killed as "losers," "suckers," and people "no one wants to see," he is a big fan of those who commit war crimes in a macho way. Goldberg also recounts Milley's efforts to keep Trump from returning a Navy SEAL pin to Eddie Gallagher, a SEAL found guilty of posing with the corpse of a prisoner who, witnesses testified, Gallagher had stabbed in the neck. Milley argued to Trump that it was up to the SEALs to decide whether Gallagher would keep his pin.
Trump called Gallagher a hero and said he didn't understand why he was being punished."Because he slit the throat of a wounded prisoner," Milley said.
"The guy was going to die anyway," Trump said.
Milley answered, "Mr. President, we have military ethics and laws about what happens in battle. We can't do that kind of thing. It's a war crime." Trump answered that he didn't understand "the big deal." He went on, "You guys"—meaning combat soldiers—"are all just killers. What's the difference?"
"You guys are all just killers" is a statement breathtaking in its simultaneous characterization of what service members are supposed to do and its dismissal of "war crime" as a meaningful category.
Soldiers are supposed to kill indiscriminately, as far as Trump is concerned. That's what he wants to see from them. Goldberg also describes how Trump elevated both Milley and former Defense Secretary James Mattis because they fit his mental model of a general. "Trump picked [Milley] as chief because he looks like what Trump thinks a general should look like," Sen. Angus King told Goldberg. Trump wanted burly old white men who seemed like they'd killed a lot of people and would be happy to do it again, in part because he thought they'd be more likely to go along with whatever he wanted to do.
"The president couldn't fathom people who served their nation honorably," John Kelly, a retired Marine general who served as Trump's White House chief of staff told Goldberg of Milley, but it applies to Trump's blank response to the concept of a war crime, as well. And, Goldberg reports, Milley more than once had to steer Trump away from committing his own war crimes.
The anecdotes as reported by Goldberg are stunning in their embrace of military violence and disdain for anyone who has been left disabled by it. The picture that emerges of Trump—a picture consistent with everything we've seen from him—is of a child playing with toy soldiers, an unquestionable dictator over his little inanimate figures, whose every decision is righteous and who throws the broken soldiers away, angered by their very existence. The problem, of course, is that here we are talking about actual people, and very real war crimes.
Reprinted with permission from Daily Kos.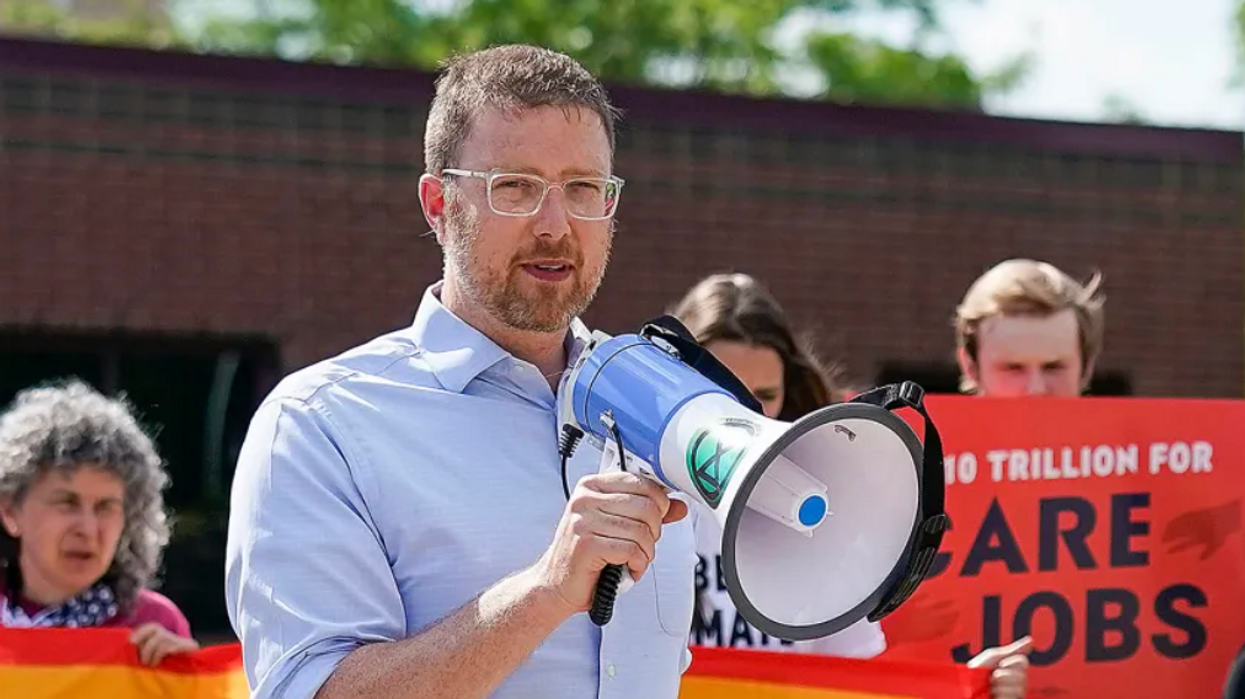 White House
From Alabama Republicans' blatantly discriminatory congressional map, to the Wisconsin GOP's ousting of a the states' top election official and attempt to impeach a liberal Supreme Court justice, to North Carolina's decision to allow the majority-Republican legislature to appoint state and local election board members, News from the States reports these anti-democratic moves have all recently "generated national headlines" and stoked fears ahead of the 2024 presidential election.

"If they can impeach someone successfully to stop them from ruling in a way they don't like, what will they do after the 2024 election?" Ben Wikler, the chair of the Wisconsin Democratic Party told the news outlet, referring to state Republicans' "threat to impeach" state Supreme Court Justice Janet Protasiewicz. "It was one vote in our state Supreme Court that prevented the 2020 election from being overturned in Wisconsin. And they know who the justices were, so they could just suspend them. This would open the door to monsters that I don't think they'd be able to control."
News from the States points out other states like Ohio and Florida, which are also pushing anti-democratic legislation, have "flown further under the radar."
According to the report, "In Ohio, the Supreme Court has ruled five times that the state's current legislative maps are unconstitutional gerrymanders favoring Republicans. But the bipartisan commission that's supposed to draw fair maps hasn't met since May 2022."
Furthermore, "Lawmakers' goal appears to be to run out the clock and ram through skewed maps with little public scrutiny. Because the Supreme Court now has a conservative majority, it's expected to green-light whatever lawmakers come up with."
In the Sunshine State, "Acting on a request from the speaker of the House, the state Supreme Court last month created a commission to study changing the way prosecutors and judges are elected," the news outlet notes, which one advocate warned "would almost certainly be a near-fatal blow against the reform prosecutor movement in the state."
The report notes while these types of "power grabs" within state legislatures are not new, "advocates say, these efforts are even more dangerous for democracy. That's because, by giving lawmakers more power over elections or over their state's judicial system, many of these schemes strengthen and reinforce the ultimate threat of outright election subversion."
Joanna Lydgate, Chief Executive Officer of pro-democracy group States United Action emphasized, "We should call this what it is: an effort to lay the groundwork to subvert the will of the voters in future elections. While the focus is often on the national picture, our elections are run by the states. That means we need to keep shining a light on state-level efforts that undermine our democracy. It's the only way to shut it down."
Reprinted with permission from Alternet.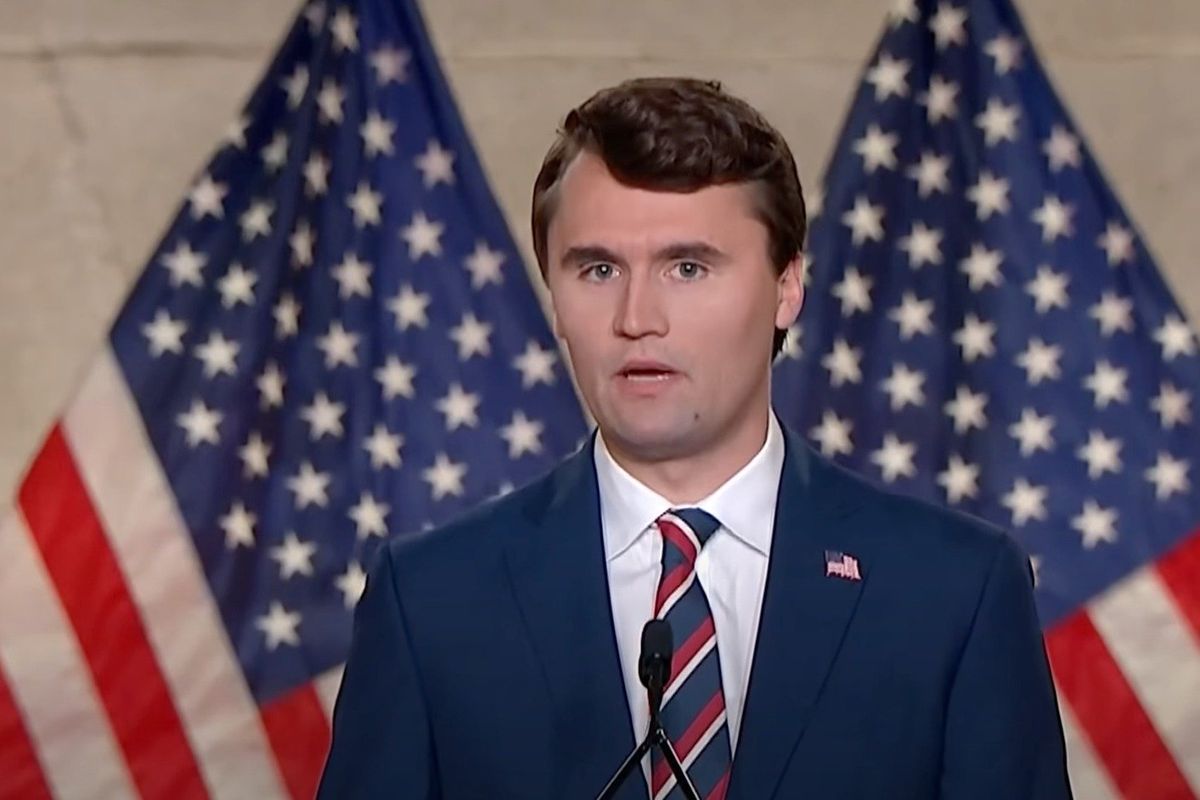 Rupert Murdoch announced on September 21 that he will be stepping down as chairman of Fox Corp. and News Corp. after a 70-year career poisoning global media with right-wing lies and hate. Fox is now in the hands of Lachlan Murdoch, whose track record at the company indicates he is even more grimly ideological than his father, serving as the main force backing Tucker Carlson's on-air white supremacy and pushing the network to support Donald Trump's 2020 election lies despite their financial consequences.
While Rupert Murdoch repeatedly made clear in his announcement that he does not intend to take his thumb entirely off the scale of his outlets, the question of who will now rise to prominence in the right-wing media ecosystem lingers. In just the last few years, the movement's founding fathers, including Roger Ailes, Rupert Murdoch, and Rush Limbaugh, have died or stepped away, leaving conservative media without a center of gravity. Lachlan Murdoch and other rising right-wing media figures are jockeying to lead the hate and misinformation machine into the next generation.
One of these figures is Turning Point USA's Charlie Kirk.
Since first appearing on the scene in 2012, when he had just barely graduated from high school, Kirk has built TPUSA into a reported $80 million media empire. The organization hosts numerous shows and has millions of followers across multiple social media platforms. Kirk himself is a Salem Radio host whose nationally syndicated program is broadcast in Limbaugh's old time slot.
TPUSA is purportedly an organization representing the next generation of conservative activists, with Kirk as their leading voice. But there is scant evidence that the group has a genuine connection with Gen Z, whose social and political attitudes are overwhelmingly liberal. An October 2021 internal presentation obtained by The Verge stated that only 15 percent of Turning Point's Instagram audience is actually student-aged. As the organization's own documentation states: "The content that is going out right now is completely missing our target audience." (TPUSA told The Verge that "the presentations in question contain multiple inaccuracies and erroneous data.")
As the original shapers of right-wing media fade into history, Kirk seemingly hopes to capture the attention of the next generation and raise his own profile in the conservative movement by leaning into increasingly hardcore far-right positions. On the very same day that Murdoch announced he was stepping down, Kirk took to his radio show and launched into a vile, racist attack on migrants on the southern border, declaring that a "foreign invasion" of "fighting-age young males who will end up raping many of your daughters."
Reprinted with permission from Media Matters.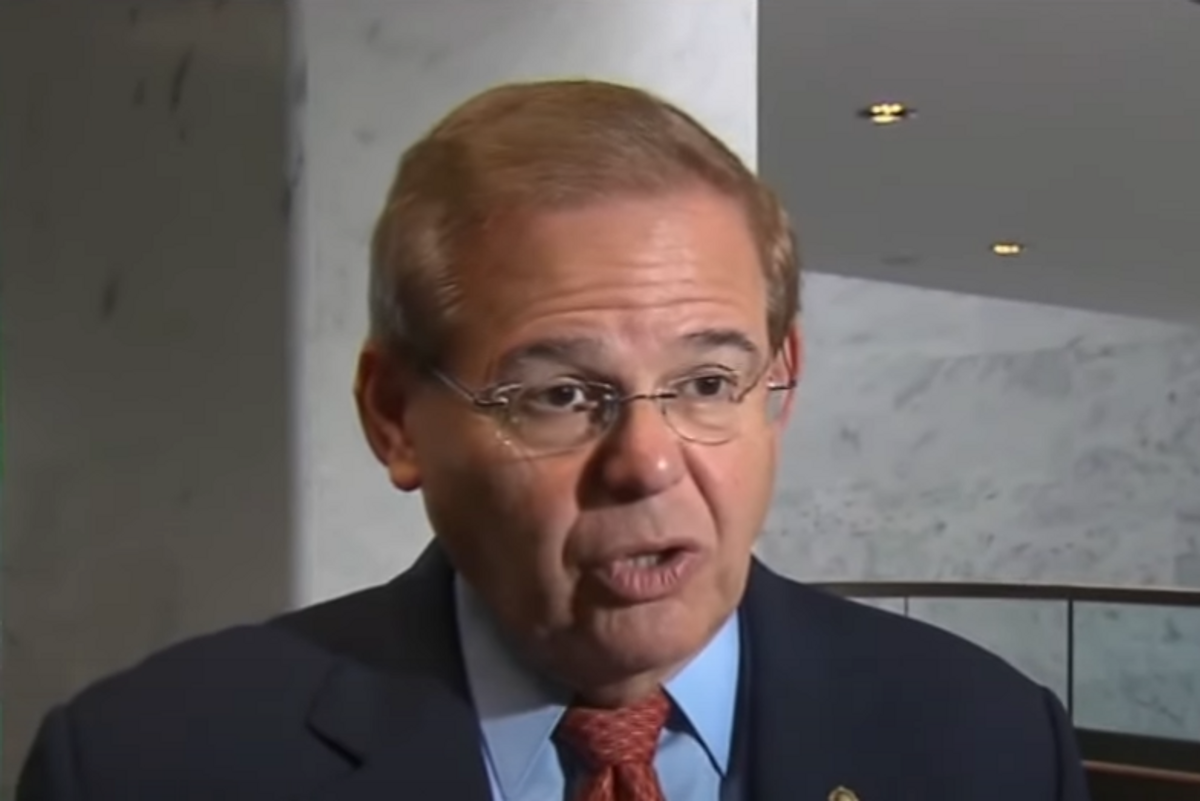 Even with silence from Senate Democrats thus far, the difference between the Democratic response to Menendez's indictment and the Republican response to Donald Trump's indictments—or, for that matter, to Supreme Court Justice Clarence Thomas' raging corruption—is not hard to see.
For one thing, few high-ranking Democratic officials are rushing to call on Menendez to resign, but neither are they in front of cameras swearing to investigate the prosecutors who indicted him or ranting about political prosecutions. And as the hours passed, a few Democrats began to speak out. Rep. Dean Phillips (D-MN) was the first member of Congress to call for Menendez to resign. (Then again, Phillips has called for a primary challenge to President Joe Biden, so whatever.)
"As both a leader in the Democratic Party & the former Attorney General and given the nature of the charges, I call upon Senator Menendez to resign," tweeted former U.S. Attorney General Eric Holder. "The nation will be better served if he steps aside and allows a transition to occur that will best serve the people of New Jersey."
But a bigger difference is visible if you compare the responses of liberal commentators to the immediate Republican rush to defend Trump:
Republican voters have largely shrugged off Trump's indictments, except for the loyalists who've made posturing threats of violence in response. Republican commentators have largely defended him, as have Republican lawmakers. It's important that Democrats do better. So far, the signs are good, but we need more from our leaders.
Reprinted with permission from Daily Kos.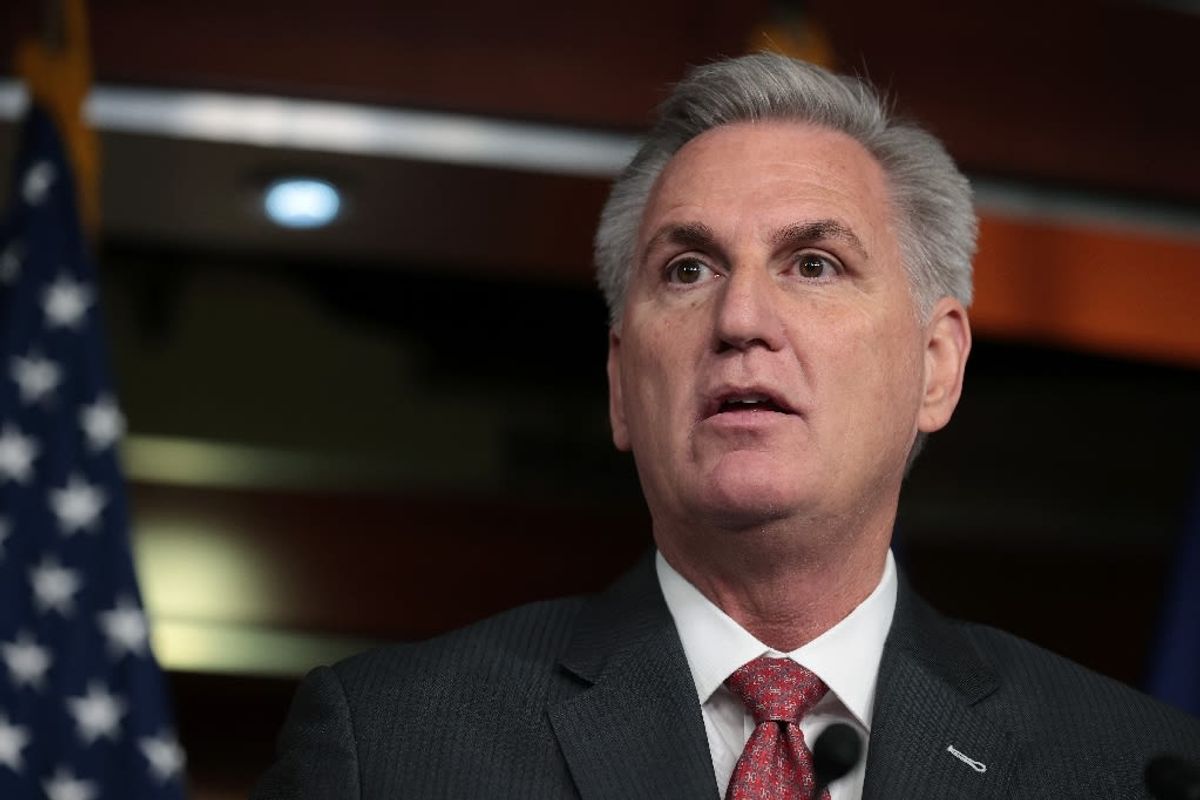 In a Friday, September 22 op-ed published by Truthout, University of California at Davis lecturer and columnist Sasha Abramsky argues that "it's hard to see, given current polling on the issue," how the GOP's attempt to impeach President Joe Biden "will meaningfully hurt him," and that House Speaker Kevin McCarthy's (R-CA) political reputation could plummet the way ex-House Speaker Newt Gingrich's did in the 1990s during ex-President Bill Clinton's presidency.
The columnist writes:
When [investigative counsel Kenneth] Starr's office discovered that Clinton had sexual relations with [ex-White House intern Monica] Lewinsky, and when Clinton subsequently dissembled in answering intimate questions about his sex life, Gingrich pounced, with the House voting to open an impeachment inquiry in the early fall of 1998. Two months later, after a 14-hour debate, the House voted in favor of articles of impeachment against the president.
By then, however, the public had grown restive, wanting Congress to focus on issues other than what the majority of voters came to see as fishing expeditions against the president. In the midterm elections, which were held one month into the impeachment inquiry, the Republicans underperformed: Although they clung onto their majority, the party lost enough seats to render Gingrich's job untenable. Soon afterward, he lost the speakership. In February 1999, after a short trial, the Senate voted not to convict Clinton on the two articles of impeachment the House had delivered to them. When he left office, two years later, Clinton's popularity rating was a stunning 66 percent, the highest of any outgoing president since Harry Truman.
Abramsky then notes, "A quarter century on, the GOP is engaged in a similar fishing expedition against President Biden, and "it's somewhat easier to see how McCarthy's speakership might end up suffering much the same fate as did Gingrich's in the late '90s."
He adds, "Only eight percent of voters have a very favorable opinion of McCarthy, and another 22 percent have a somewhat favorable view of him. The remaining 70 percent either dislike the man or, despite his being second in line to the presidency after Vice President Kamala Harris, don't know enough about him to have an opinion."
Abramsky emphasizes, "History contains a salutary lesson for McCarthy as to how this could all potentially go terribly wrong for him."
Reprinted with permission from Alternet.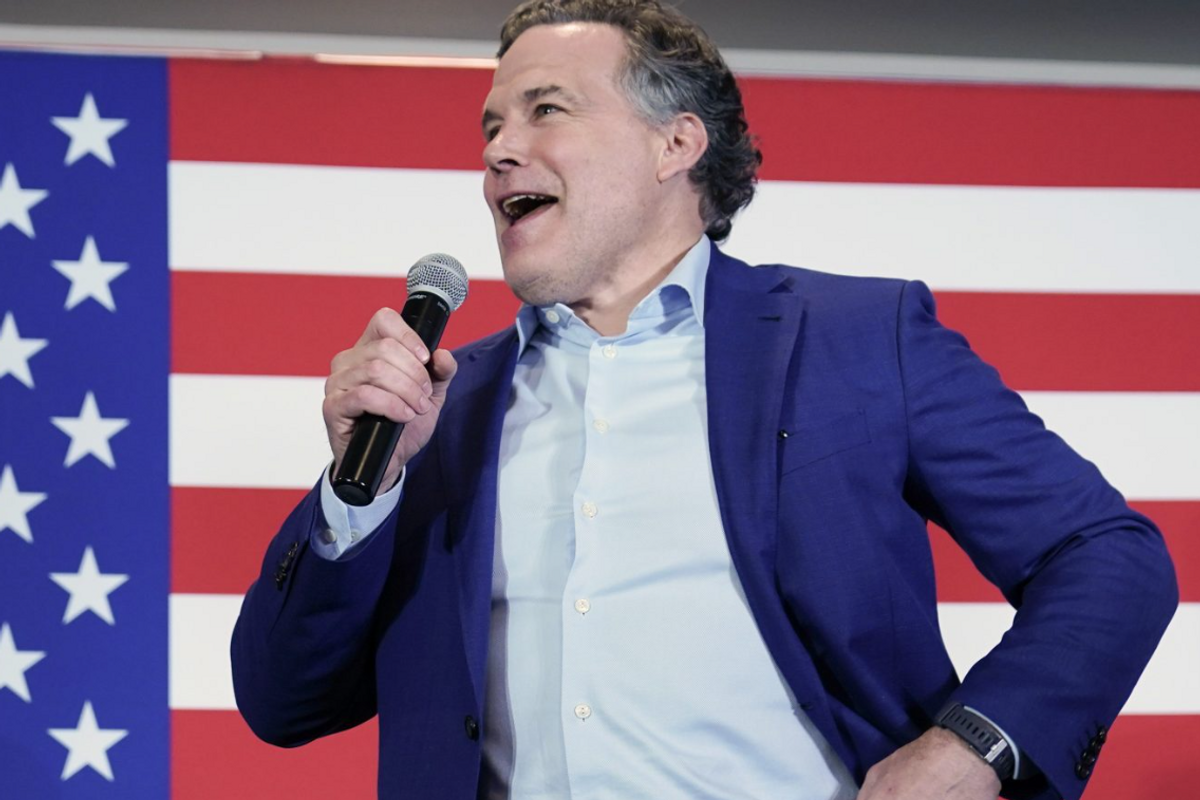 Connecticut-based millionaire and former hedge fund CEO Dave McCormick on Thursday announced that he will challenge incumbent Sen. Bob Casey (D-PA), following months of recruitment efforts by national Republicans. McCormick, who has run for the Senate before, has a long record of opposing public education, reproductive rights, and American workers.
Hours before a scheduled Pittsburgh announcement speech, McCormick released a campaign video, promising: "I will fight for pro-growth economic policies, for America-first energy policies. I will fight on day one to secure borders. I will lead the fight on China."
In 2022, McCormick sought the Republican nomination for the seat of retiring Republican Sen. Pat Toomey. He narrowly lost in a primary to television personality Mehmet Oz after Democrats criticized both candidates as carpetbaggers from out of state.
McCormick told the right-wing American Enterprise Institute this March, in an interview first flagged by the progressive super PAC American Bridge 21st Century, that part of the reason Oz lost to Democratic nominee John Fetterman in the November 2022 general election was a lack of authentic connection to the state.
Telling the interviewer that he himself has deep roots in Pennsylvania, McCormick said: "He didn't have enough anything like that. And so that explains a lot, I think, because people want to know that the person that they're voting for kind of gets it, and part of getting it is understanding that you just didn't come in yesterday." (Disclosure: The American Independent Foundation is a partner organization of American Bridge.)
Though McCormick repeatedly claimed to be a Pennsylvania resident during his 2022 campaign and earlier this year, an August 14 Associated Press investigation of tax filings and property records revealed that he still appears to live in a $16 million mansion in Westport, Connecticut.
The American Independent Foundation later reviewed additional tax records that show he paid Westport town motor vehicle taxes on two vehicles, indicating that they were still registered in Connecticut as of October 2022.
In his 2022 campaign, McCormick spoke about his opposition to abortion. He endorsed a nearly total abortion ban during an April 2022 debate: "I believe in the very rare instances, there should be exceptions for the life of the mother."
A spokesperson told the Philadelphia Inquirer last June that McCormick now supports exceptions in cases of rape and incest.
Recent polls have shown more than 60 percent of Pennsylvanians support abortion being legal in most or all circumstances. Casey has backed legislation to restore the right to an abortion in the wake of the U.S. Supreme Court's decision in Dobbs v. Jackson Women's Health Organization that overturned Roe v. Wade.
During his 2022 campaign, McCormick opposed gun safety legislation and, on his campaign website, accused the "extreme left" of wanting to abolish the Second Amendment.
McCormick attacked public education during a March radio interview, also flagged by American Bridge. Asked on the Rich Zeoli Show about "wokeness" in the education system, McCormick complained that schools were not teaching that America is exceptional:
And this all became clear during COVID, because all of a sudden, parents could see that the history that was being taught, the sexualization that was happening, particularly in our elementary schools, they could see that teachers were making decisions that were not in the best interests of their children. And that's why we've got to break the back of our teachers' unions and our public school system and give kids choice and get parents more involved.
McCormick said in April 2022 that he opposes efforts to increase the $7.25-an-hour federal minimum wage, which has not been adjusted since 2009. "I wouldn't change the minimum wage we have now," he said on the Politics PA podcast. "But I wouldn't raise it."
Asked that January about allegations that his businesses had outsourced Pennsylvania jobs, he told Pittsburgh radio station KDKA: "Certainly, there was never any outsourcing of jobs to any country, and there was certainly no outsourcing of jobs to China. And the businesses I ran had very, very little business at all with China. The firm I led had two percent of its revenue coming from China."
This appeared to contradict a 2005 Pittsburgh Tribune-Reviewstory about McCormick's assumption of the position of undersecretary of commerce for export in the George W. Bush administration, which said, "McCormick said his experience as a corporate CEO helping companies to move work offshore, and as a platoon leader in the Army during the first Gulf War, will serve him well in his new post."
The American Independent Foundation reported in March 2022 that McCormick had repeatedly called himself a former Army Ranger, though he never earned that title.
According to the Army's Special Operations Command, only military members who serve or served in the Army's 75th Ranger Regiment can call themselves a U.S. Army Ranger. McCormick completed the Army's Ranger Course training program in 1988, entitling him to say he was "Ranger qualified," according to U.S. military standards, but he never served in the 75th.
In his 2022 campaign, he touted the endorsement of Sean Parnell, a former primary opponent who had dropped out of the race. The Pittsburgh Post-Gazette had reported that Parnell sought to seal custody records after his estranged wife filed protection-from-abuse orders against him.
"The real David McCormick is a mega-millionaire Connecticut hedge fund executive who is lying about living in Pennsylvania, and has spent his life looking out for himself and his rich friends at the expense of working families," Pennsylvania Democratic Party spokesperson Maddy McDaniel told the American Independent Foundation. "Bob Casey has spent his career fighting for Pennsylvanians who work for a living, while McCormick has shown he will do and say anything to benefit himself and his wealthy Wall Street friends."
Casey has introduced 54 bills so far in 2023, addressing gun violence, Medicare and Medicaid expansion, public health, and costs for Pennsylvania families.
The Cook Political Reportlists the race as competitive, but leaning Democratic.
Reprinted with permission from American Independent.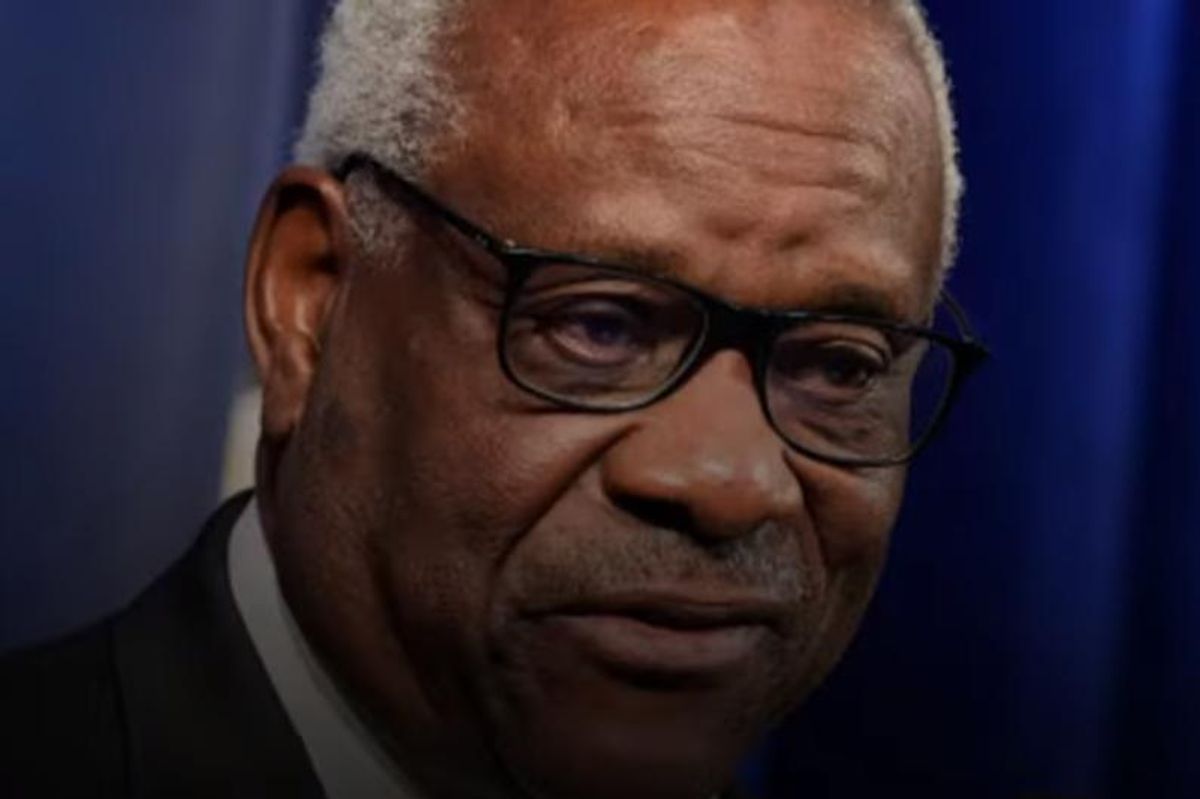 I don't say that lightly. After reading ProPublica's latest report on Thomas' trips – by private jet, natch – to be the featured speaker and star draw at two gatherings of wealthy donors to the ultra-conservative Koch network in Palm Springs, I spent the rest of the day putting that thought to the test. Worse than Richard Nixon? A pussycat compared to Clarence. George Wallace? The racist Alabama governor repented, made several appointments of Black people to his last administration, and asked Black citizens of his state for forgiveness before he died. Joe McCarthy? His sidekick Roy Cohn? As much damage as they did to the people who lost their jobs, were blacklisted, or even committed suicide due to McCarthy's and Cohn's manic pursuit of purported "communists," those two were pikers compared to the Supreme Court's current longest-sitting justice.
Donald Trump? He did his best to do his worst for four years, but he's not in the White House, and Clarence Thomas is still sitting on the Supreme Court – the Court's longest sitting justice as I write this – stripping Americans of their rights, making sure death row inmates get the needle, and voting to line the already-deep pockets of the wealthy with even more money than they already have. Sure, Trump is running for president again with announced plans to do further damage to our democracy, but at least he has to be voted back into office. Clarence Thomas is on the Supreme Court until he dies, and there is absolutely no way to stop him from doing whatever the hell he wants for as long as he want to. It is a quirk of our Constitution that the founders – all white, all male, and all landed gentry – created nine kings or queens at the same time they were allegedly throwing off the strictures of living under the Crown.
Thomas' part in the Dobbs decision alone would qualify him (along with four of his far-right colleagues) as a paragon of iniquity, not just as a member of the Supreme Court, but as a human being. In my newsfeed today, right under yet another ProPublica investigation revealing yet more evidence of Thomas' unethical, self-aggrandizing, disgusting behavior, there was this story from The Guardian: "U.S. Mother Sentenced to Two Years For Giving Daughter Abortion Pills." The medication abortion involving the mother and daughter in Nebraska took place in April of 2022, just weeks before Dobbs v. Jackson Women's Health Organization would end the constitutional right to abortion granted in the Roe v. Wade decision of the Supreme Court in 1973, but Nebraska already had a law on the books banning abortion after 20 weeks of pregnancy. After the Dobbs decision, Nebraska tried but failed to pass a law that would have banned abortion from the moment of conception with no exceptions except saving a mother's life. The current law in Nebraska bans abortion after 12 weeks and "0 days," as the law spells it out.
I could go on. In April of 2022, a Texas woman was charged with murder for a "self-induced abortion." The woman had miscarried and allegedly told a member of the staff at the county hospital that she had tried to induce the miscarriage. The charges were later dropped because Texas law bans doctors from performing abortions after six weeks, or giving abortion pills after 49 days, but there is no law imposing criminal penalties on women for having abortions. Suffice to say that the Dobbs decision, which is already compelling women in many states to travel to other states to exercise a right that was guaranteed by the Constitution just a year ago, is going to cost the lives of thousands, if not tens or hundreds of thousands of women over the next decades – women who would not die if Thomas and the rest of his so-called Christian brethren had not imposed their religious beliefs on the rest of the citizens of this country.
But just give them time. Even though Justice Alito wrote the Dobbs decision (seemingly with a crayon on construction paper) we are in the world of what is now known as the "Thomas court." He wrote the decision finding New York State's gun law unconstitutional because it did not follow the nation's "historical tradition" of gun laws. For Thomas, that tradition began with the fact that there was no law banning the carrying of guns by private individuals at the time the Constitution was written.
And I could go on. In the Dobbs decision, Thomas wrote a concurrence suggesting that the same logic in that case should be applied to contraception. The next time an abortion case is brought before the court, Thomas will try to ban the procedure as a matter of constitutional law, rather than "returning abortion to the states," as Dobbs purported to do.
Thomas has no respect for precedent. He wants the court to reconsider N.Y. Times Co. v. Sullivan, the landmark 1964 case that established the current regime of libel laws in this country. Thomas joined in Shelby County v. Holder, the case which eviscerated the Voting Rights Act. Almost immediately after that decision, states in the deep South and then all around the country began imposing restrictions on the right to vote, from requiring photo ID's to imposing racist redistricting. Most recently, Thomas joined in the decision that banned colleges from using race as a factor in their admissions policies, commonly called affirmative action, meant to account for decades of using race as a factor in college admissions to keep Blacks out of colleges, a policy Thomas himself benefitted from.
But it isn't the hypocrisy that rankles. It isn't even his contempt for what we might call the rules. It is his contempt for us, for the people over which he sees himself ruling. To Thomas, he has not been granted power by virtue of what we used to call his "elevation" to the court, because elevation presupposes that the power belongs to the people or the system or the government that elevated him. His attitude seems to be that the power is simply his.
How he has used that power so far and how he might use it in the future is of the greatest concern. It is not unreasonable to suspect that he would like to reverse Brown v. Board of Education and do further damage to the Civil Rights Laws of the mid-1960's. Thomas is a one-man wrecking ball that has been swinging away at democratic principles for 32 years, and at 75 years of age, with a coterie of younger right-wingers on the court with him, he could spend another decade or more doing everything he can to turn back the clock in this country.
If there is anyone who has done more to bring on more racial and economic inequality than Clarence Thomas while availing himself of the privileges he has gained from the court decisions he has joined, I don't know who that is. I dream of the day when private jets will be banned from the skies because of their contribution to global warming just to prevent Clarence Thomas from glomming flights on his rich buddy's jets. A swan dive into irrationality, I know, but a boy can dream, can't he?
Lucian K. Truscott IV, a graduate of West Point, has had a 50-year career as a journalist, novelist, and screenwriter. He has covered Watergate, the Stonewall riots, and wars in Lebanon, Iraq, and Afghanistan. He is also the author of five bestselling novels. You can subscribe to his daily columns at luciantruscott.substack.com and follow him on Twitter @LucianKTruscott and on Facebook at Lucian K. Truscott IV.
Please consider subscribing to Lucian Truscott Newsletter, from which this is reprinted with permission.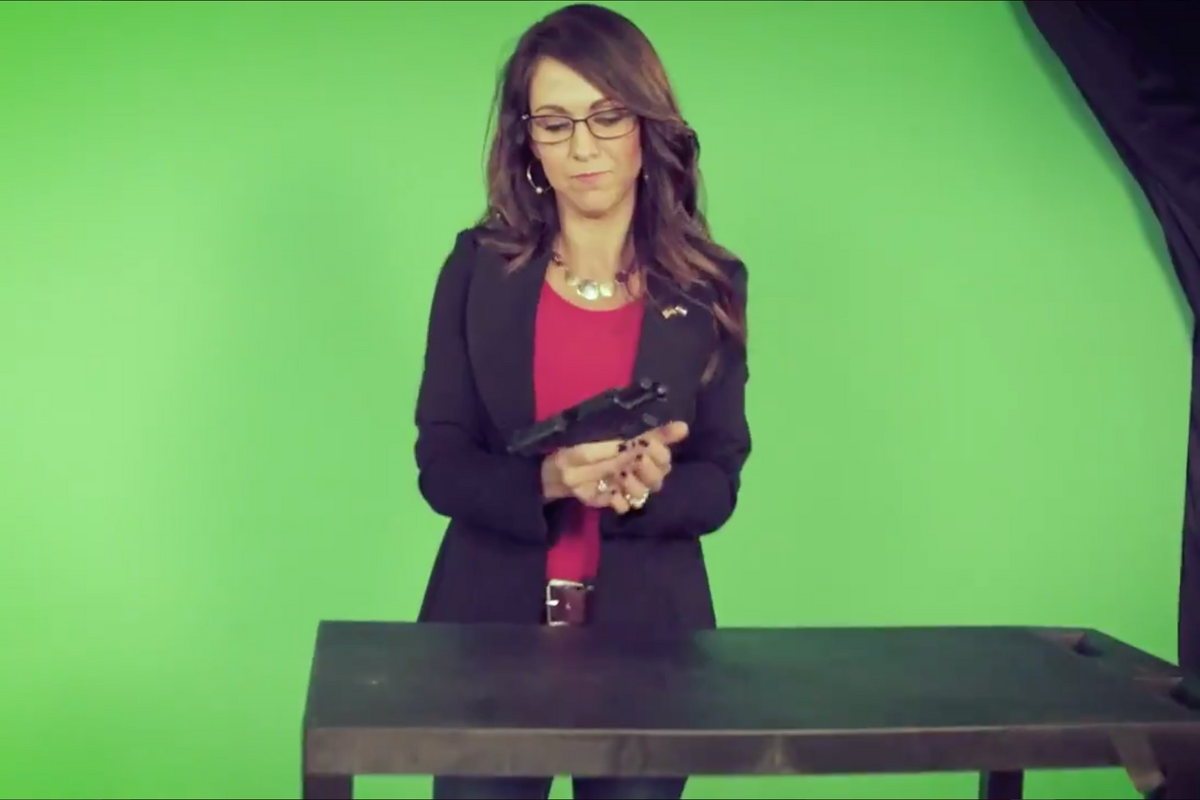 After Representative Lauren Boebert (R-CO) disgraced herself at a Denver performance of the musical "Beetlejuice" last week by (among other things) going to third base with her date, here were three trends on X (the App Formerly Known As Twitter.) The first was the kind of name-calling you expect about any woman who is openly sexual in public: slut, skank, bimbo, whore—you choose a word for it, Boebert's foes used it to call her out.
The second (which we will not pause on) is that political analyst Nate Silver is getting massively trolled for asserting that Boebert acting out loudly at a live performance that the rest of the audience would like to enjoy in peace is just as irrelevant as Senator John Fetterman wearing a hoodie and shorts to work. I mean, he is right, but there is a time and a place for everything, and really, no one wants to hear this now, Nate.
And the third? Sex-positive feminists reproving anyone on Twitter who called out Boebert as a slut, skank, bimbo, whore, etc.
Do you wonder why politics in this country are so screwed up? Americans would literally rather talk about hoodies, hand jobs, and whether we are all slut-shaming Lauren Boebert than policy. Across the board, the media encourages this nonsense for the sake of clicks and ad buys.
However, I must confess it had never occurred to me to call Lauren Boebert a whore until I was instructed not to. And it's not, as Michelle Obama so quaintly said as Trump was kicking the bejesus out of Hillary Clinton with lies, insults, and conspiracy theories, because "when they go low, we go high."
It's because self-respecting feminists don't characterize other women by their sexual behavior. That's true even when said women are famous for using sexuality and gender as political weapons against other people, yet also engage in mutual groping with a male date at a regional musical theater as if she were at home watching Pornhub. The groping was, of course, only the culmination of Boebert and her date's entitled behavior. There was also vaping, singing, dancing, loud talking, and illegal recording. You can read about the event here, with video. Or, if you just want to see Boebert getting her breasts fondled and fumbling in her date's crotch in return, you can click here.
That said, I do not feel inclined to lecture other people who slut-shame Lauren Boebert. I think it is misguided, and it isn't because of the unproven allegations that she actually worked as an escort on a sugar-daddy website. It's because she has spent a lot of time and energy polishing her reputation as a Gun Chick, a popular erotic figure on the right who we might tentatively define as "the slutty girl next door—with a gun."
It's not an accident that Boebert looks and acts slutty; it's calculated. It is something you are supposed to notice, and it is supposed to cause Republican dicks to lead the male voters they are attached to into the voting booth on election day. I seriously doubt that Lauren Boebert would be in the House of Representatives at all if many voters in Colorado's Third didn't love it that she looks and acts like such a slut with a gun.
Boebert voters, and to a lesser extent, admirers of another congressional Gun Chick, Marjorie Taylor Greene (R, GA-14), do not care that they are not serious people. They do not care that these women are paid to legislate and have never actually done it. Instead, Boebert and Greene's brand of out-there, raunchy female sexuality is central to their appeal in a right-wing party that spends much of its time not taking women seriously as human beings and trying to suppress everyone else's sexuality and gender expression. Being dignified is "establishment," but being slutty "makes the libs melt down." Perhaps most importantly, it means that these women may be in authority, but they don't have to be taken seriously because it's all just a joke. Really, they don't want to be in government; they just want to fuck, have fun, and shoot guns with men.
Once seen as a matched pair, Boebert and Greene shot into the spotlight in 2020 as full-fledged Christian nationalist MAGA partisans even as Trump, the guy who made them electable, was being shown the door. While Boebert periodically flew in the QAnon slipstream, Greene was a wholly convinced follower, something she renounced on the floor of the House in February 2021 after she had been kicked off all her committees for spouting weird, antisemitic conspiracies at the drop of a hat. And although they touted their "family values," both women's marriages quickly died after they came to Congress. Perry Greene filed for divorce in 2022, a decade after Greene reportedly had several affairs and briefly tried to ditch him. The 36-year-old Boebert dumped her husband Jayson, whom she married at sixteen. Perhaps he still loves her: he took responsibility for her disgrace at the Beetlejuice performance by admitting that he has treated her badly.
Despite their similarities, Greene and Boebert have since broken up with each other. On opposite sides of the Kevin McCarthy speaker fight, they had a final falling out in June when Boebert plagiarized MTG's impeachment bill, and Greene called her a "little bitch" on the House floor. And yet, as Gun Chicks, the two women still call our attention to the centrality of slutty, trashy behavior to MAGA world.
Boebert owes both her business and political careers to exploiting the nexus of guns and sex that the Gun Chick represents. She and Jayson owned a restaurant in Rifle, Colorado, called Shooter's Grill (note: the name rips off the "Hooters" brand), where waitresses dressed in revealing clothing also wore pistols on their hips. Boebert first came to public attention when she confronted then-presidential candidate Beto O'Rourke in Aurora over his plan to institute federal gun control, mostly through a buy-back program. Before running for office, Boebert became a local pro-gun organizer and also publicly associated with several militia group chapters (which are full of Gun Chicks) in Colorado.
Greene, too, campaigned as a Gun Chick in 2020: among other things, she posted a video of herself brandishing a semi-automatic long gun and warning "Antifa" to "stay out of northwest Georgia." Although Facebook pulled it down, it got over 2 million views there and another 1 million on Twitter. She also shared a second controversial image of herself with a weapon on Facebook; in the background were progressive women of color in Congress, and in the foreground, the phrase: "The Squad's Worst Nightmare."
The Gun Chick is always white. She meets right-wing men where they are, politically and sexually, and is, by definition, an erotic figure who captures both the allure of female beauty and the thrill of barely contained violence. She is one of many contradictory figures (for example, the large number of closeted gay men) in an extremist movement shot through with Christian Nationalism.
In Congress, Boebert and Greene represent this much larger phenomenon, draw strength from it, and style themselves in ways that other Gun Chicks and their admirers recognize. Gun Chicks wear clothes that emphasize their cleavage and large breasts, bare their arms, sport visible tattoos, are verbally aggressive (particularly with other women), and carry a weapon whenever and wherever they can.
Christian nationalism and unrestrained sexuality merge in the Gun Chick. Being a Gun Chick can be part of, or your entire, professional and social identity. For example, former porn star and stripper Alaina Hicks (a.k.a. Bonnie Rotten), who has gotten out of the business, has re-branded herself as a Second Amendment advocate and someone who has a lot of remorse for her life in porn. Now, as a Gun Chick, she's a kind of firearms influencer who gets to wear more clothes than she formerly did when she does photo shoots. But those images never fail to draw attention to her impressive physical assets, which are accented by draping weapons over and around them.
Gun Chicks are barely restrained by clothes that are intentionally slutty: they are skin tight, falling off, and otherwise revealing of boobs, butts, and pubes. You can see this in the popular Girls With Guns calendar: here are shots from the 2020 edition, which not only feature breasts popping out of bikini tops and tac vests but incorporate porn tropes. Take a look at February's lesbian twin scene, Miss March in full leather, or Miss April in black lingerie, fuck me shoes, and an ammunition clip directed towards the space between her legs. Then, there is Miss October, who is bruised, has a split lip, and looks to be waiting for her abuser to come home so she can take him out with what looks to be a small shotgun. And this is a site with high production values. You can visit a cheaper, sadder version of Gun Chick World on the subreddit r/hotchickswithguns.
In other words, Gun Chicks are, by definition, slutty. You can slut-shame them if you like, but it only makes them stronger—which is why it is stupid to get involved with defending someone like Lauren Boebert from slut-shaming. It would be like trying to humiliate Jim Jordan for acting like a rabid animal all the time or criticizing Ted Cruz for acting like a stupid person. It's part of the package and part of the brand.
So, my fellow feminists, if you wish to go high in this case, be my guest. But you aren't fighting a battle that Lauren Boebert is interested in. Boebert's sluttiness is intentional, and it's something she works hard at. And she knows that what she did in that Denver theater will only make the people who voted for her love her more.
Please consider subscribing to Political Junkie, from which this is reprinted with permission.
Claire Bond Potter is a political historian at the New School for Social Research. She is executive editor of Public Seminar and was the author of the popular blog Tenured Radical from 2006 through 2015. She lives in New York City.