A Reckoning For Hannity And Fox News On Seth Rich Fraud?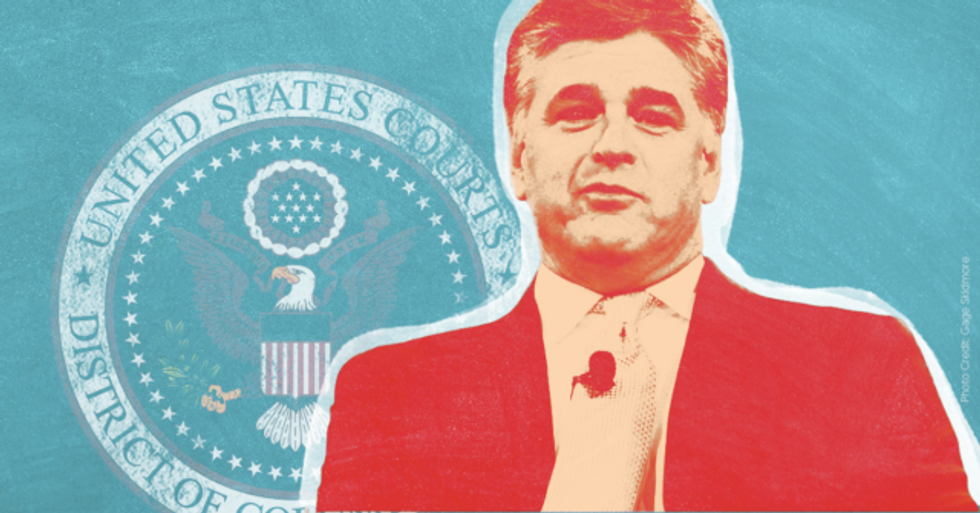 Reprinted with permission from MediaMatters.
Earlier today the Department of Justice announced that special counsel Robert Mueller's office had secured indictments against 12 Russian intelligence officers for the 2016 hack of the Democratic National Committee, the Democratic Congressional Campaign Committee, and Hillary Clinton's presidential campaign. Those indictments align with what intelligence agencies have long since concluded: The Russian government hacked these Democratic political groups and disseminated their internal correspondences.
The alternative, batshit-insane theory to how the DNC's emails made it into the wild is that they were provided to WikiLeaks by DNC staffer Seth Rich, who was then murdered while walking home to his Washington, D.C., apartment as part of some sinister cover-up. This theory was, for a while, a favorite topic of Fox News' Sean Hannity, who was heavily invested in portraying the deceased Rich as the source of the emails because, to his mind, that would debunk allegations that Donald Trump's presidential campaign colluded with Russia.
Congress, investigate Seth Rich Murder! @JulianAssange made comments u need to listen to! If Seth was wiki source, no Trump/Russia collusion https://t.co/QPHZwypU34

— Sean Hannity (@seanhannity) May 22, 2017
The whole disgusting conspiracy theory was powered by a since-retracted Fox News report that had been quickly debunked by Rich's family. But Hannity kept pounding away at the false story and lashing out at anyone who criticized him for his abominable exploitation of a murder victim. It wasn't until advertisers started fleeing his program that Hannity finally relented. On his May 30, 2017, show he said: "Out of respect for the family's wishes, well, I decided for the time being not to discuss it unless there were further developments," although he added, "I will not stop investigating."
Since then, Fox News has been sued by Rich's family for damages related to Hannity's gross misconduct and similarly foul behavior from other Fox News hosts and contributors.
Now that Mueller's office has laid out the evidence that Russian government officials were responsible for leaking the DNC's emails, it feels like a good time for Hannity and Fox News to make their long-overdue apologies and explanations for promulgating this trash conspiracy theory.
But that's clearly not going to happen; if you're enough of a monstrous goon to slur the reputation of a murdered Democratic staffer and inflict emotional trauma on his family in order to protect Trump's political standing, then you're not really the apologizing type.
Header image by Melissa Joskow / Media Matters