A Restaurant Rebound Is Not On The Menu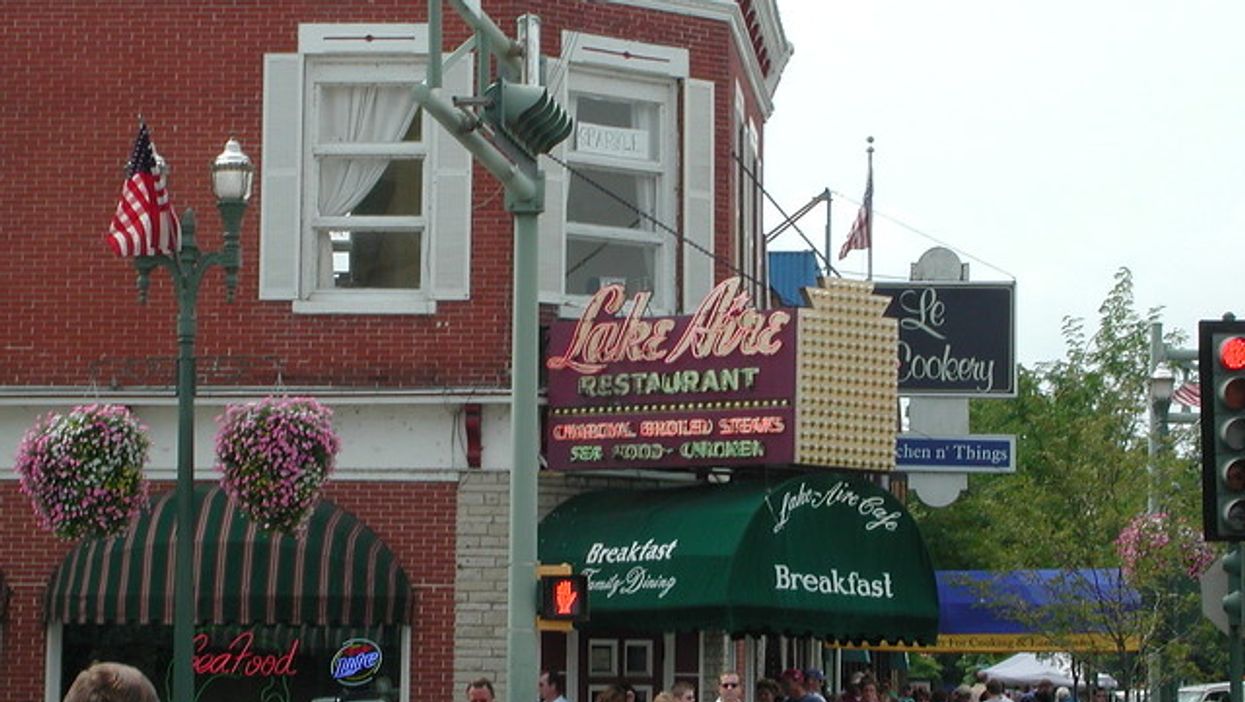 When the Wisconsin Supreme Court struck down the governor's stay-at-home order, several bars and restaurants immediately reopened, and customers came. At some, patrons thronged in, shunning masks and social distancing. On the following Saturday, the resort town of Lake Geneva attracted a horde of tourists eager to eat, drink and mingle with others.
The implication was clear: Americans are tired of isolation and are unafraid of getting sick. If we lift the restrictions that have shut down so many of these places, people will go back to doing what they used to.
---
But will they? I doubt it. The images from Wisconsin don't give a reliable picture of what life will be like once establishments can welcome customers back inside.
It's not surprising that those who resent the stay-at-home order would rush out to celebrate its end. It's not surprising that Lake Geneva would get carloads of visitors who have spent past weekends there. But a burst of business from pent-up demand is not likely to last. A relatively small group of devil-may-care types won't show up every night or at every place that reopens.
I had a restaurant reservation the weekend of March 14-15, before a single state had shut down. But everyone in our party of four agreed that the hazards of dining out were too much to justify. So we stayed away. So did others. The reservation system OpenTable reported that by then restaurant bookings were down 42 percent from a year earlier.
There are people who would be happy to eat out or sit at a bar during a pandemic. But unlike going to the grocery or pharmacy to get essential supplies, it's not something everyone has to do. If you're tired of cooking, you can get takeout from your favorite place and enjoy an excellent chef-prepared meal without breathing other people's droplets. In some places, you can even get cocktails to go.
The experience we so fondly remember is not what we can expect in the foreseeable future. Half the appeal of sitting down in a bistro or tavern is enjoying the noise of social engagement, the distraction from worries and the warmth of a convivial crowd. But widely spaced tables and bar stools, masked servers and the lurking threat of contagion will dampen the atmosphere.
Premium coffee shops face a similar problem. One of the attractions of Starbucks is being amid strangers in a cozy refuge that allows both privacy and proximity. "Surround coffee with an experience and you can charge $5 a cup," Joe Pine, co-author of "The Experience Economy," told The New York Times.
But will people be so eager to spend money to be around others who may be shedding the virus? Is the escape likely to be more calming or nerve-wracking? The new conditions may be tolerable, but people generally don't go out in hopes of having a tolerable time.
People who really want to go back to their familiar haunts, like those patrons in Wisconsin, can probably put the risk out of their minds, with the aid of alcohol. But not most of us. A Morning Consult poll this month found that only 18 percent of adults would feel comfortable eating in a restaurant. Compare that with 2017, when 61 percent dined out at least once a week.
Outdoor seating, which appears to be less risky, is one alternative, as reflected in Illinois Gov. J.B. Pritzker's plan to allow it to resume May 29. But al fresco dining is always at the mercy of the weather, and it's not an enticing option in much of the country for much of the year. A lot of establishments lack the space for it.
Even customers who would disregard the risks of dining inside may not want to spend the money. A surge of unemployment and a dismal economic outlook are good reasons to cut back on luxuries. If you lose your job, you don't have much discretionary income. If you fear losing your job, you'll want to conserve your money.
Between April 1, 2008 and March 31, 2009, during the Great Recession, about 4,000 U.S. restaurants went out of business. The downturn forced Starbucks to close more than 600 outlets. All that destruction occurred without the threat of a dangerous virus.
In the months ahead, there will be restaurants and bars that survive and flourish like oases in the desert. But surrounding them will be a lot of sand.
Steve Chapman blogs at http://www.chicagotribune.com/news/opinion/chapman. Follow him on Twitter @SteveChapman13 or at https://www.facebook.com/stevechapman13. To find out more about Steve Chapman and read features by other Creators Syndicate writers and cartoonists, visit the Creators Syndicate website at www.creators.com.