Republicans Tighten Abortion Restrictions in Louisiana And South Carolina
@next2godwin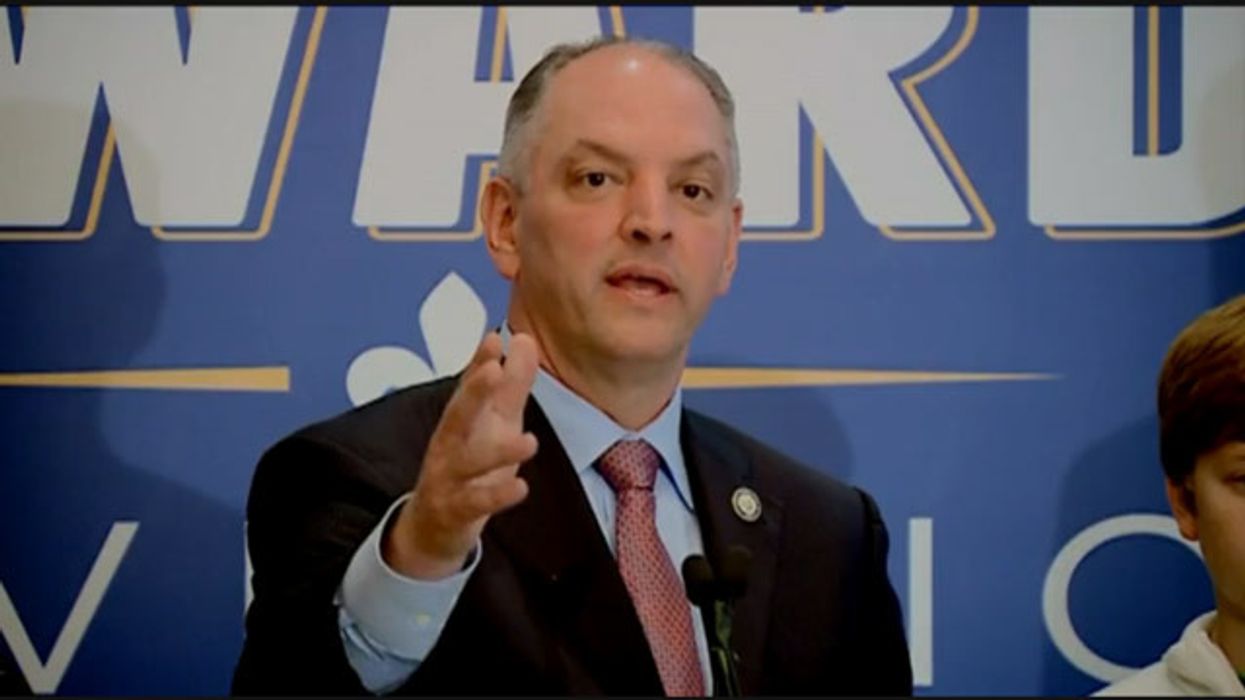 During the months since the U.S. Supreme Court's conservative majority declared Roe v. Wade — the decades-old landmark ruling that established abortion as a constitutional right — "egregiously wrong" and erased it, Republicans have pushed to restrict women's reproductive freedoms further, enacting bans on abortion that begin as early as six weeks after pregnancy.
One such act is unfolding in South Carolina, one of just two states where women could face criminal charges and be sentenced to death for getting an abortion.
According to CNN, the state's Republican governor, Henry McMaster, on Friday officially summoned state lawmakers back for a special session next week — just a day after their legislative session ended — to take up several bills, one of which would ban most abortions at six weeks.
\u201cI have called the General Assembly back for an extra legislative session to take up enhanced penalties for illegal gun possession, pass bond reform, protect life, and pass a budget. The General Assembly has made progress this year, but there is still work to be done.\u201d

— Gov. Henry McMaster (@Gov. Henry McMaster) 1683902530
Dubbed the "Fetal Heartbeat and Protection from Abortion Act," the bill would ban most abortions upon the detection of cardiac activity in a fetus; that's as early as six weeks of pregnancy, when most women don't yet know they are pregnant, CNN noted.
The bill permits exceptions of up to 12 weeks for rape, incest, and if the person seeking an abortion is less than 17 years old. Exceptions are also offered for "medical emergenc[ies]," "to prevent the death of the pregnant woman," or "to prevent the serious risk of a substantial and irreversible impairment of a major bodily function."
Republican lawmakers are said to be confident that the state Supreme Court won't kill their abortion ban bill after the court's only female justice, Kaye Hearn — who wrote for the majority in the court's ruling early this year that struck down a similar six-week abortion ban bill South Carolina passed in 2021 — retired and was replaced.
Democrats, who oppose the bill, brought over 1,000 amendments into the South Carolina House floor on Thursday chamber in preparation for a debate on the ban. House Speaker Murrell Smith (R-Sumter) has poured cold water on hopes that the Democrats' effort would yield results.
"We are not going to be breaking," Smith said. "So bring supper, dinner, breakfast, lunch, whatever for days or however long you want to get through amendments, but we're going to get through that bill and have a final vote on that bill."
While the Democrat's longshot efforts to loosen, or get rid of, the bill is, at least, still ongoing, those of their colleagues in Louisiana have all but ended.
The Associated Press reported Thursday that Republican lawmakers in Louisiana rejected the rape and incest exception packages their Democratic colleagues proposed to loosen the state's near-total abortion ban.
The ban, a trigger law that went into effect immediately after Roe v. Wade was overturned, bans almost all abortions with no exceptions for rape or incest — legislation the Biden Administration has since branded "extreme" and "radical."
"I simply do not understand how we as a state can tell any victim that she must be forced by law to carry her rapist's baby to term, regardless of the impact on her own physical or mental health, the wishes of her parents, or the medical judgment of her physician," Louisiana Governor John Bel Edwards, a pro-life Democrat who supports exceptions for rape and incest, said on Thursday.
"As I have said before, rape and incest exceptions protect crime victims. We must do all that we can to protect them and sadly, the committee failed to do so today," Edwards added.
Rep. Delisha Boyd (D-102), who authored the abortion ban bill to include the exceptions, "said the state is not truly 'pro-life' if it does not protect all children, including those who currently are forced to carry their rapist's child to term — which can lead to further trauma and health complications," stated the AP.
Despite the dire health consequences of restricting abortion — which caused voters the most concern after inflation, 2022 midterm exit polls showed — Republicans have remained steadfast in their anti-abortion crusade. However, some top conservative pols fear it would cost them at the polls.
"Abortion was a big issue in key states like Michigan and Pennsylvania, and so the guidance we're going to give to our candidates is, you have to address this head-on," Ronna McDaniel, chair of the Republican National Committee, toldFox News Sunday in late April.
\u201cWATCH: Part one of our interview with @GOPChairwoman discussing her breakdown of the GOP's performance last November, the strategy for the 2024 election and former President Trump's decision on primary debates. Tune in! #FoxNewsSunday\u201d

— Fox News Sunday (@Fox News Sunday) 1682867177
A Gallup poll found in February that most Americans were dissatisfied with the country's post-Roe abortion statutes, with 74 percent of Democrats and 44 percent of Independents wanting less draconian laws.
The latest NPR/PBS NewsHour/Marist poll found that most Republicans — 86 percent, to be exact — supported abortion restrictions of up to three months, a window far longer than several Republican-controlled states, including Florida, Louisiana, and South Carolina.