One Year After Landmark Abortion Ruling, Horrific Impact Is Mobilizing Voters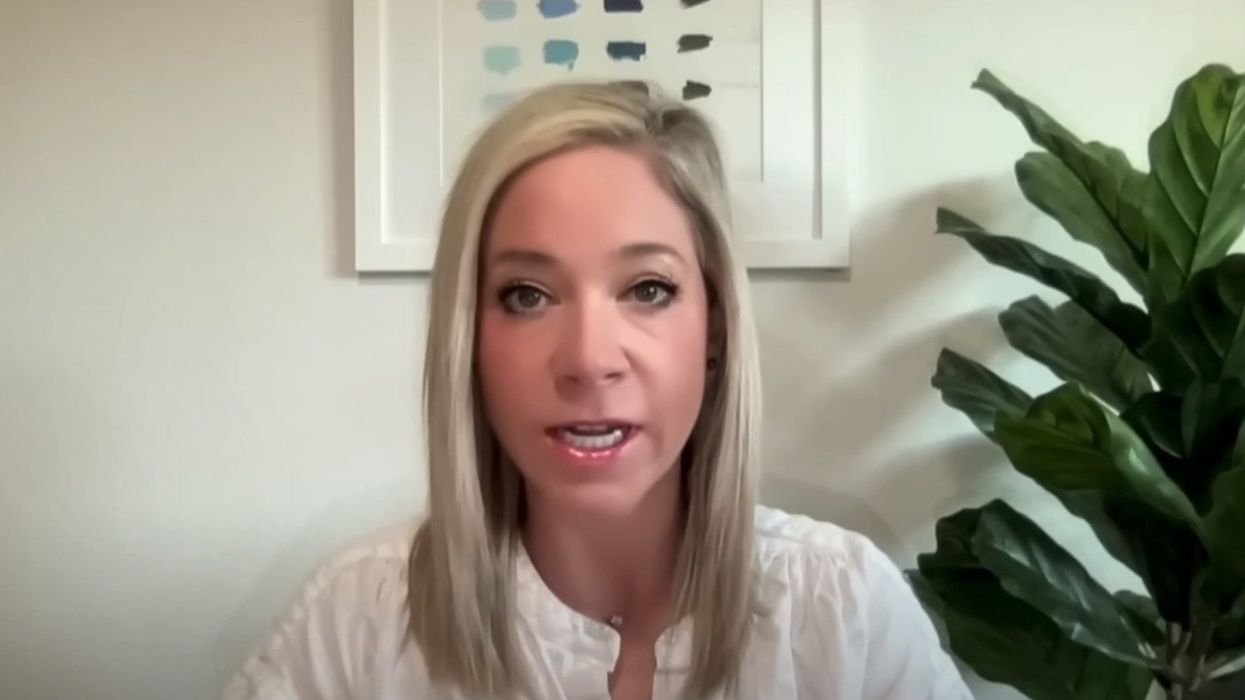 One year after the Supreme Court struck down federal abortion protection with its June 24, 2022 Dobbs v. Jackson Women's Health Organization, the issue is as salient to voters as ever. It still hasn't faded from view, long past the time the (white, male) pundits insisted it would no longer motivate people.
That's because the harm that decision has done just keeps multiplying, with every red state that decides to force pregnancy and parenthood on people in increasingly cruel ways. It's because the decision is making all forms of reproductive healthcare harder to access as doctors quit in frustration and fear and clinics close. And it's because it's brought the issue out into the sunlight, where people are motivated to tell their stories, everywhere. The fact that there's something like 64 million women of childbearing age in the U.S. whose lives could be directly affected probably has something to do with it, too.
Abortion and pregnancy complications have gone from a private, doctor-patient only concern to a top story on social media, on the nightly news, and in the magazines in the hair salon. There's a Reddit forum, monitored by health professionals and advocates, to help people navigate abortion care. The Online Abortion Resource Squad is there to debunk myths and to steer people to the care they need, which the founder of the group, Ariella Messing, admits is pretty fucked up. "This wasn't how they should be getting care—by a random stranger on Reddit," Messing said.
There are stories like this recent one that aired on NBC Nightly News, explaining that Georgia's post-Dobbs ban on abortions after six weeks has forced OB-GYNs out of practice, which is actually endangering pregnant patients with unborn, wanted fetuses. It's making prenatal care and routine women's healthcare harder to get—and not just in Georgia, but in many of the states that have put restrictions on abortion.
People like Beth and Kyle Long, Marlena Stell, Amanda Zurawski, Jill Hartle, Kailee DeSpain, and countless others are sharing their stories. They're making sure that the issue doesn't go away, and that the politicians who have imposed these horrors on people know exactly what they've done. They are telling their stories to anyone who will listen, and that audience is getting bigger by the day.
Since one of those women, Amanda Zurawski from Texas, nearly died last summer because she couldn't get an abortion, she's sued the state, testified before Congress, attended the State of the Union as First Lady Jill Biden's guest, and met with Vice President Kamala Harris. "I've heard a lot of other people's traumatic stories, which has been difficult. But I'm happy to provide a place for people to tell their stories,"she said. "I can speak up. I'm not scared," she added. "I have all the right pieces in place [to advocate], and so I will."
Those are the stories people are seeing on Facebook, in People magazine, on the nightly news. The stories they're hearing from friends and family. The stories they're living. Unfortunately, there's going to be a lot more of them: the horror stories of people trying to get abortions to save their lives, the stories of women dying when they can't get the care they need.
In the coming years, we're going to be hearing a whole different kind of horror story stemming from this decision. Now that a year has passed, there are "Dobbs babies" in the world, born to girls and women who were forced to carry them and now, in many cases, are being forced to parent them.
"There's nothing more devastating to me as a provider that is so focused on having people do what is best for them and their families," Molly Nisen, an abortion provider in Washington state told Jezebel. "I see the amount of distress this causes. … Continuing with a pregnancy that they're not connected to is really painful for people."
The stories of these forced pregnancies and these forced families are likely to become mainstream soon, as well.
So that's why, one year later, 61 percent of voters still disapprove of the Dobbs decision. It's why support for abortion rights has increased since the decision. It's why millions of people are going to be just as motivated to vote in 2024 as they were in 2022.
Reprinted with permission from Daily Kos.