Adelson Presidential Endorsement 'A Year Away,' Aide Says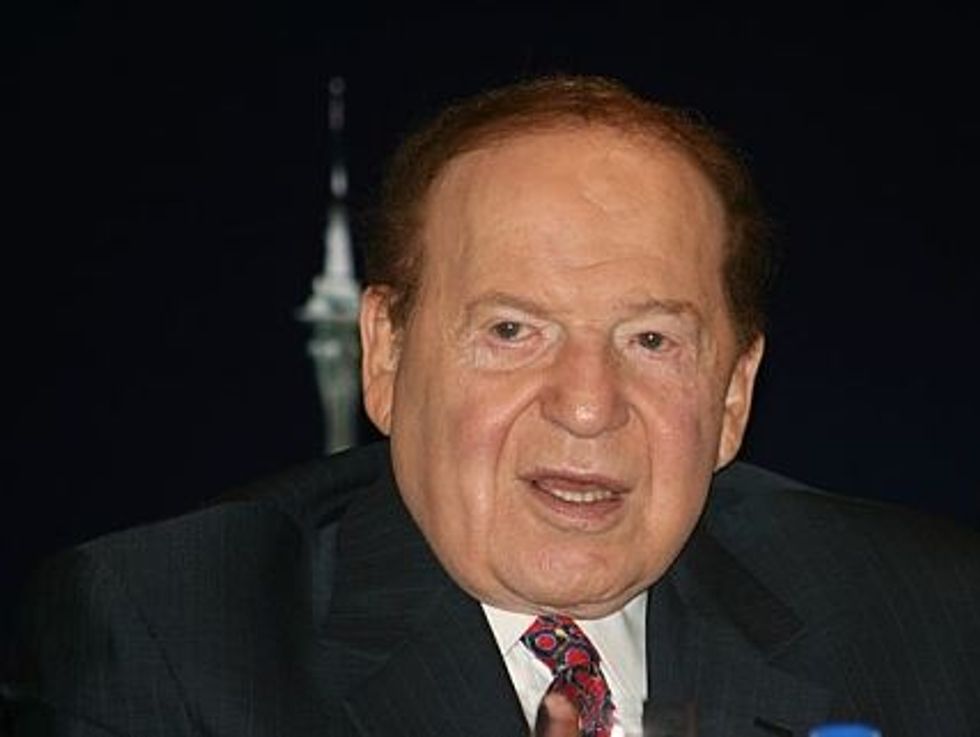 By Julie Bykowicz, Bloomberg News (TNS)
Republican megadonor Sheldon Adelson won't get involved in the presidential primary contest until "well into 2016," his top political adviser said in an interview Thursday.
"Any support of a presidential candidate is at least a year away," the adviser, Andy Abboud, said.
What Adelson does matters. The 81-year-old billionaire casino owner spent more money on the 2012 presidential race than anyone else in the country, and his every move is being closely watched for signs that he has a favorite this time around.
In 2012, Adelson and his family invested more than $15 million in former House Speaker Newt Gingrich's presidential aspirations through a super PAC, keeping him competitive far longer than he would have been otherwise. The Adelsons backed Mitt Romney after he won the nominating contest. All told, the family put about $93 million into super PACs and campaigns during the cycle.
Abboud's remarks came in response to questions about Sheldon and wife Miriam's participation in a March 3 fundraiser in Washington for South Carolina Senator Lindsey Graham's presidential exploratory group, Security Through Strength.
They are listed as co-chairs of the event, which is set to follow the congressional address of Israeli Prime Minister Benjamin Netanyahu. The names on the invitation raised eyebrows, since some of them are already committed to other presidential hopefuls.
In all, there are three dozen co-chairs, each of whom will give $2,700 to the Graham group. Among them: Wayne Berman, a lobbyist who will back Florida Senator Marco Rubio if he runs for president, and Seth Klarman, a Boston-based investor who last month hosted an event for New Jersey Governor Chris Christie. Berman said he is unequivocal in his support for Rubio and is giving to Graham's group only because "he has been one of Israel's staunchest allies, and I appreciate that."
Graham's group will pocket at least $100,000 from the event, its first Washington fundraiser. The senator is in Iowa on Thursday and Friday and has a visit to New Hampshire planned for next week, his political adviser Christian Ferry said in an interview.
According to the fundraiser invitation, first obtained by Politico, Senators John McCain and Kelly Ayotte and former Senators John Kyl and Norm Coleman also will attend, as part of a policy panel. (McCain is unabashed in his desire to see Graham, a fellow defense hawk, run for president.) The panel will be moderated by Matt Brooks, executive director of the Republican Jewish Coalition, to which Adelson is a top donor.
Photo via Wikimedia Commons